by Umberto Bombana, photos by Brent Pottinger
To me, a culinary genius is capable of achieving something extraordinary out of the ordinary. What makes Italy unique is its abundance and versatility of different ingredients across regions as well as its years of history, cultural heritage and diversity.
On the Italian dining table, we devote to fresh ingredients and simplicity. It's all about understanding refined food and respecting each ingredient so as to find the right balance of flavour.
As a native of Bergamo in Northern Italy, it was a natural choice for me to become a chef because I grew up in a town that celebrates the tradition of hospitality.
Upon completing my study in hospitality, I was first trained at Centro di Formazione Alberghiera and apprenticed under acclaimed Chef Ezio Santin at Antica Osteria del Ponte, now a Michelin-starred restaurant outside Milan. Then I moved to Los Angeles in 1983 to join the famous Rex II Ristorante, working alongside one of the most respected Italian restauranteurs Mauro Vincenti. My journey to Asia started in 1993 when I arrived in Hong Kong to manage Toscana at the Ritz-Carlton Hotel Hong Kong. In 2008, following the closure of Toscana, I began my personal project 8 ½ Otto e Mezzo BOMBA-NA to propagate the best of traditional Italian cuisine. Simplicity is a unique feature of Italian cuisine.
Guests can be taken by surprise by a delightful Italian dish with simply a few ingredients. In my kitchen, I embrace all the flavours around the world and express the seasonal ingredients at their best. In this issue, I present you an easy-to-make dish, "Marinated Tuna Tartare with Citrus and Tofu Emulsion, Royal Oscietra Caviar". The secret of this dish is there is no secret at all! As cliché as it may sound, the quality of the ingredients is what makes the finished dish Italian.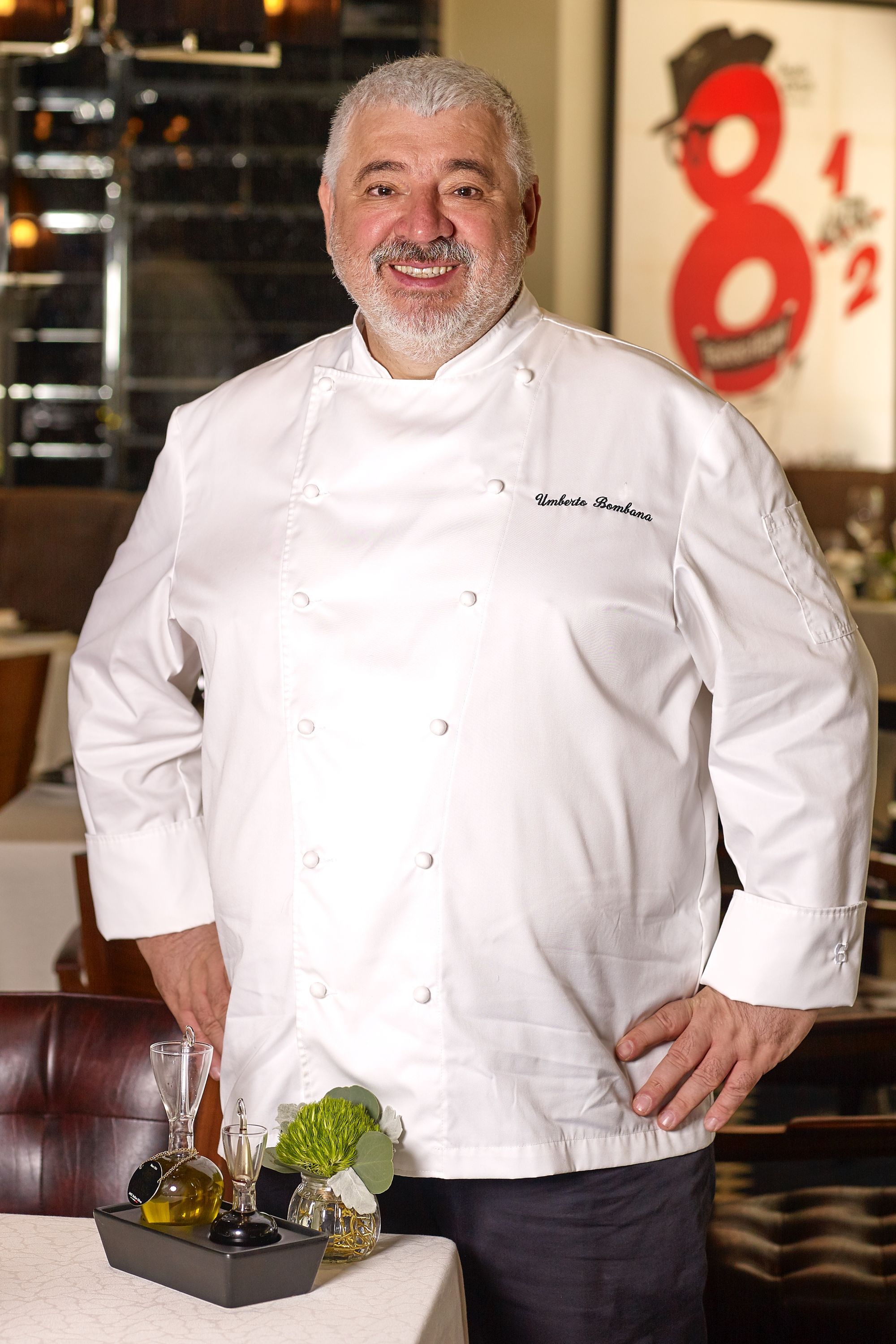 Remember to get the freshest tuna in the market, and marinate it with citrus, tofu and olive oil and add the high-quality Royal Oscietra on top. The caviar enhances the sweetness of the tuna and gives an overall juicy and delectable flavor. To pair with this dish, Jean-Charles, our Asia Editor, suggests a sake featured in the regular column From My Cellar (page 16). The Noto Junmai Daiginjo Muroka Nama Genshu. With a fine line of umami weaving through, it has elegance and savory character makes it perfect for the tuna and caviar elements of the dish. Italian cuisine is a form of art and expression.
I hope you will enjoy this experience and share it with your loved ones at home.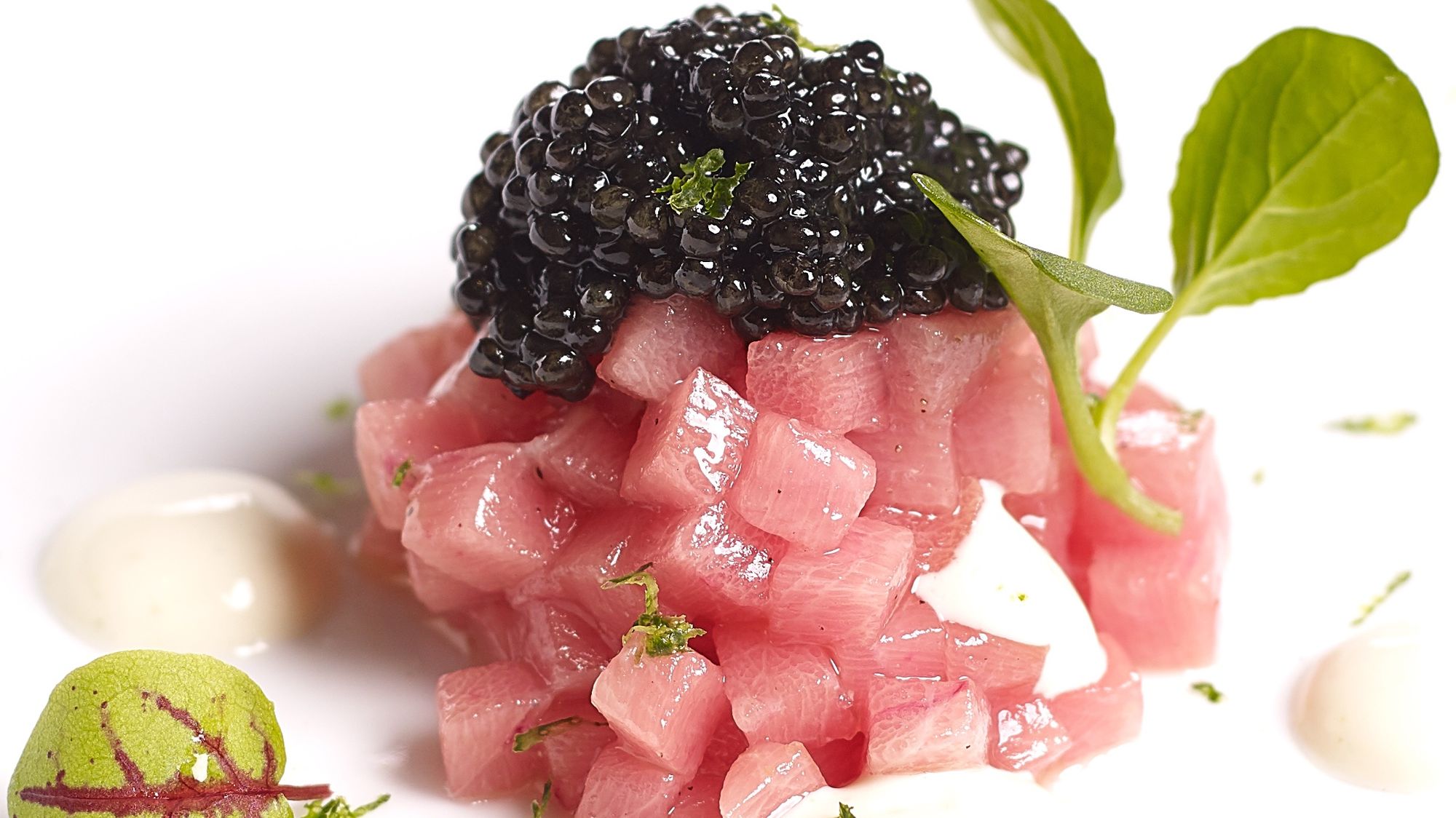 On the Italian dining table, we devote to fresh ingredients and simplicity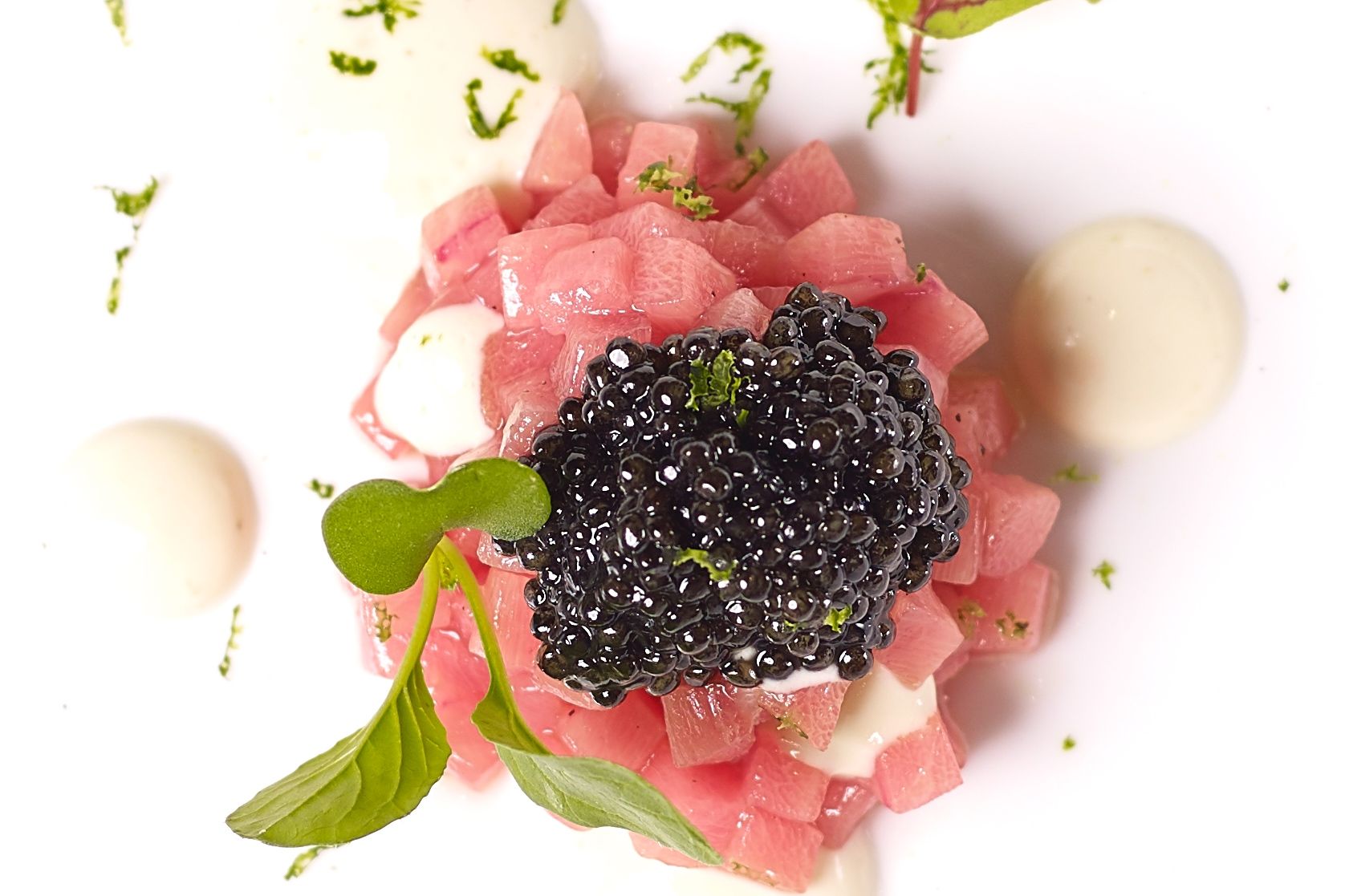 Marinated Tuna Tartare with Citrus and Tofu Emulsion, Royal Oscietra Caviar
Ingredients:
Method:
Fresh Tuna
Olive oil
Citrus
Royal Oscietra Caviar
Tofu
Sorrel
Kobota Petit Leaf
Grated Lime Peel
Dice fresh tuna.
Mix sauce with olive oil and citrus.
Top with Royal Oscietra Caviar to enhance the flavor of the tuna and give an overall sensational taste.
Decorate with tofu emulsion and sorrel, Kubota Petit Leaf.
For the tofu emulsion, put tofu in the blender and add a few drops of yuzu and olive oil into it. Blend it until smooth.
Sprinkle lightly with grated lime peel.
---
8½ Otto e Mezzo BOMBANA
Shop 202, Landmark Alexandra House, 18 Chater Road, Central
tel. +852 2537 8859