After an extended hiatus, Champagne Bar is making a grand return with an massive collection of boutique Champagnes and Méthode Champenoises from around the globe, a series of creative Champagne-based cocktails designed by Head Mixologist Drew Chigorimbo, and Champagne Spritz Hour – a unique and elevated Happy Hour concept for guests to create their own spritz. Together with an international and energetic team behind the bar, Champagne Bar welcomes guests to return for a refined and elegant bubbly voyage.
"It's all about Champagne here at Champagne Bar, as we want to make this a destination for all Champagne lovers in Hong Kong," says Drew. "That's why we have hand-selected a range of classic, popular and lesser-known Champagne and Méthode Champenoise labels for connoisseurs to sample, as well as a variety of Champagne-based cocktails made with fresh ingredients and homemade liqueurs."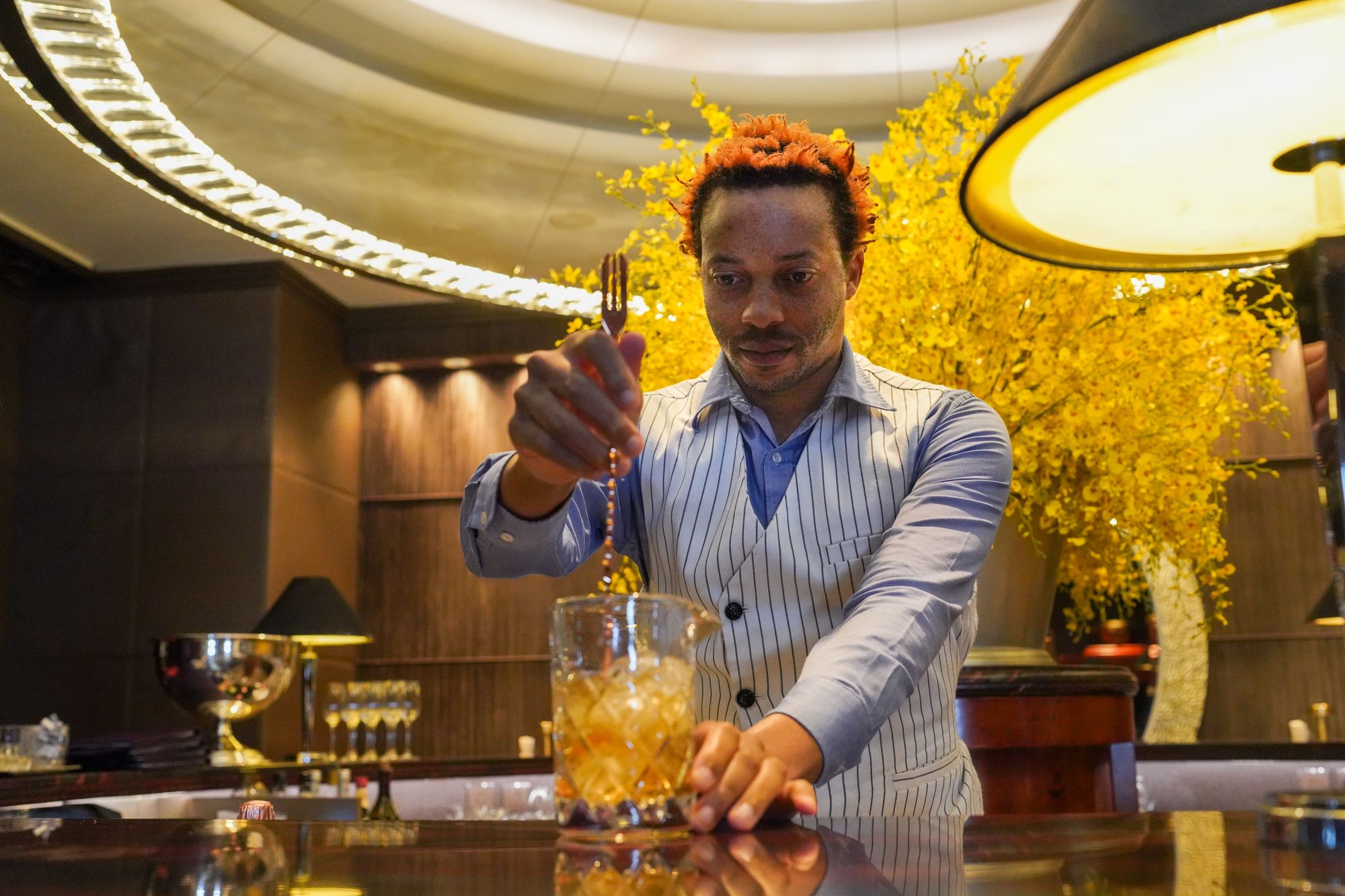 Champagne and Méthode Champenoise Collection
Champagne connoisseurs will be on cloud nine as they discover Champagne Bar's massive Champagne and Méthode Champenoise collection. A total of 16 bubblies are available for order by the glass, and over 80 labels available by the bottle, offering a wide range of flavours for every palate.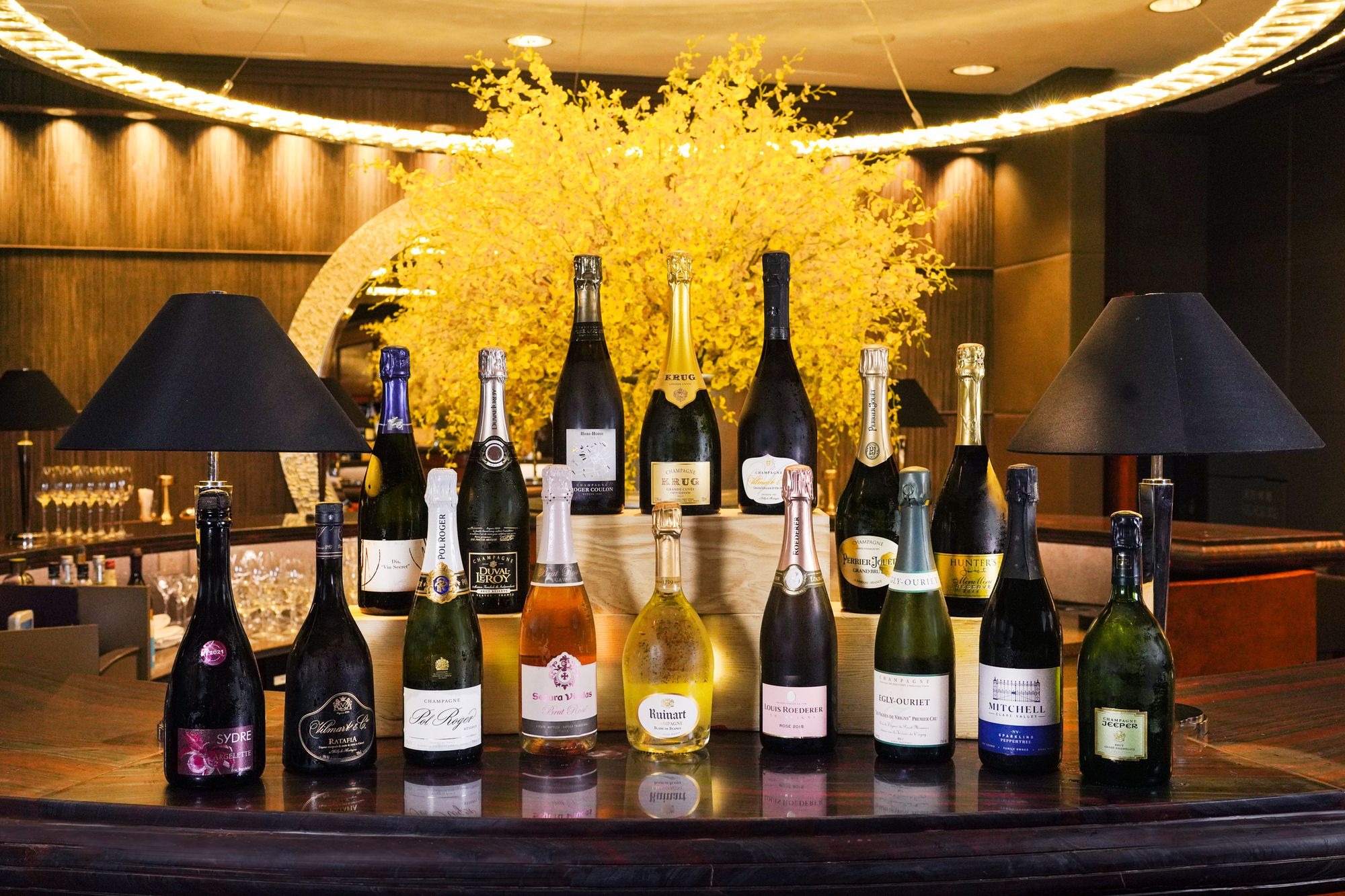 Guests will find some of the biggest names in the Champagne world like Krug and Ruinart, as well as some lesser-known hidden gems from boutique Champagne houses like Jeeper, Vilmart & Cie, and Roger Coulon. Those looking for a more worldly palate will be pleasantly surprised by a range of Méthode Champenoise – sparkling wines made using the traditional wine-making technique in the Champagne region of France – from all over the world.
Take a journey to Spain with the Segura Viudas Cava Rosado, then sip on the blanc de blancs Villiera Monro from South Africa, or the Hunters Miru Miru Reserve 2016 from New Zealand. Prefer something more whimsical and unusual? Check out the "fun" collection: the Mitchell Peppertree Sparkling Shiraz from Australia; and the Vilmart & Cie Ratafia Harvest – a still fortified wine made with the same pinot noir grapes used to produce Champagne in the Grande Champagne or Petite Champagne vineyards of western France.
Echoing Hyatt's drive for sustainability and environmental consciousness, the new menu also includes labels indicating wines that are vegan, organic, sustainable or biodynamic, as the hotel actively chooses to work with wineries that have the planet's wellbeing in mind during the winemaking process.
Champagne Spritz Hour
Make sure to check out the "Champagne Spritz Hour" from 5:00 to 7:00 PM, where guests become their own mixologists by choosing a glass of Champagne / Méthode Champenoise from a curated list, and picking their favourite homemade liqueur made with natural ingredients to create their own spritz for just HK$120!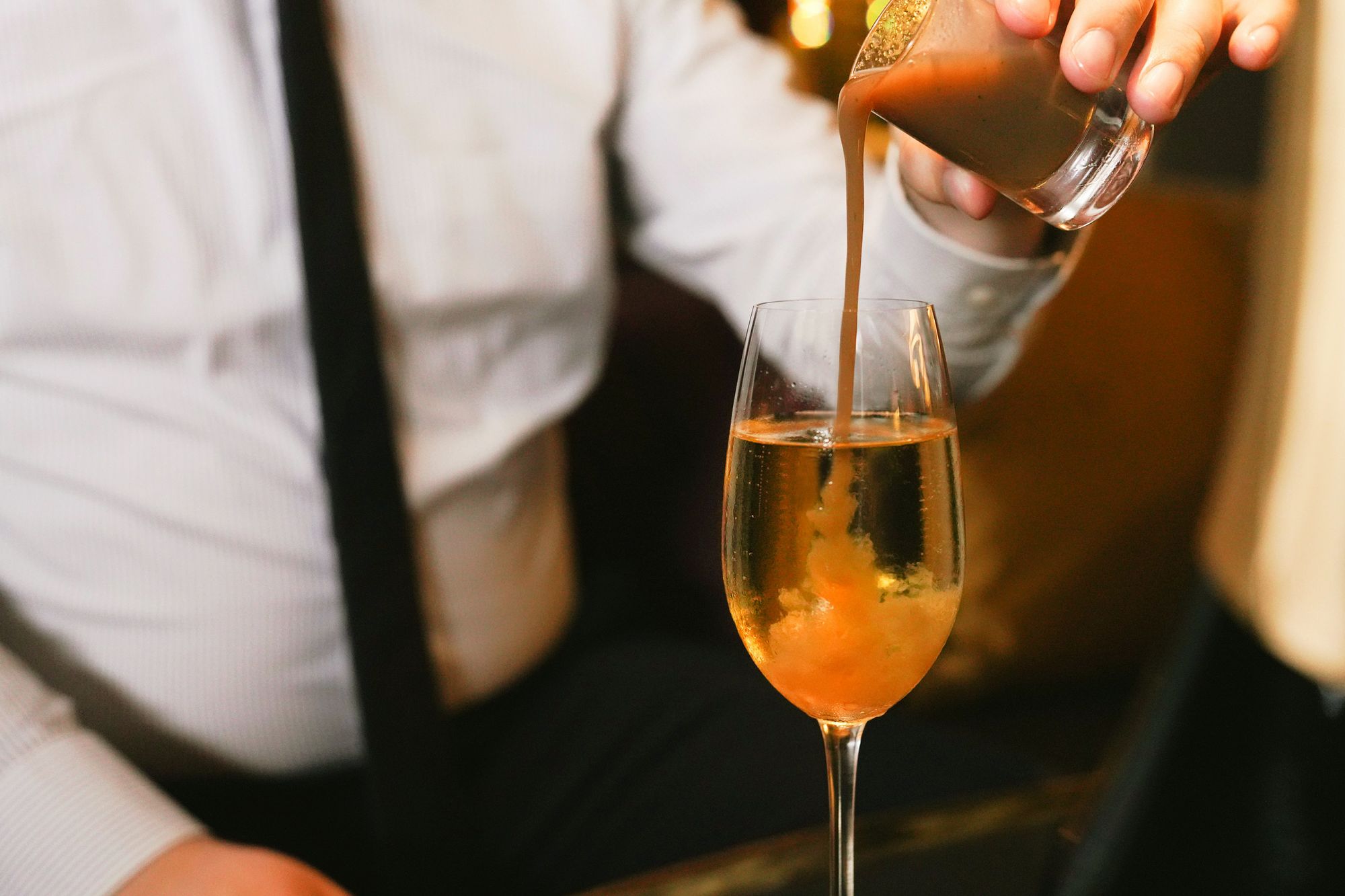 Champagne & Caviar Set
Looking for something luxury to pair with your bubblies? Enjoy the exceptionally priced Champagne & Caviar Set at just HK$550, featuring 2 glasses of premium Champagne and 30g of exquisite Oscietra caviar, all with unbeatable pricing for a lavish yet affordable night out.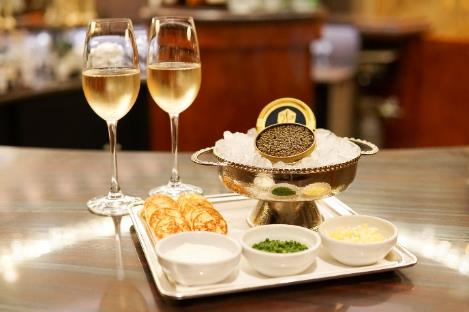 Champagne-based cocktails
Want to go for some cocktails instead? Each Champagne-based concoction in this series is an original creation by the Champagne Bar team using fresh ingredients, homemade liqueurs and cordials inspired by the hotel's diverse dining establishments, and every cocktail has its story to tell.
Highlights include:
Lemon d' Drop
This refreshing cocktail uses Grissini's signature Amalfi lemon from southern Italy, infused with black sesame to marry the citrusy and nutty flavours. Drew then tops up with some creamy Champagne and rounds it off with premium Oscietra caviar for a mouthful of bold and contrasting flavours.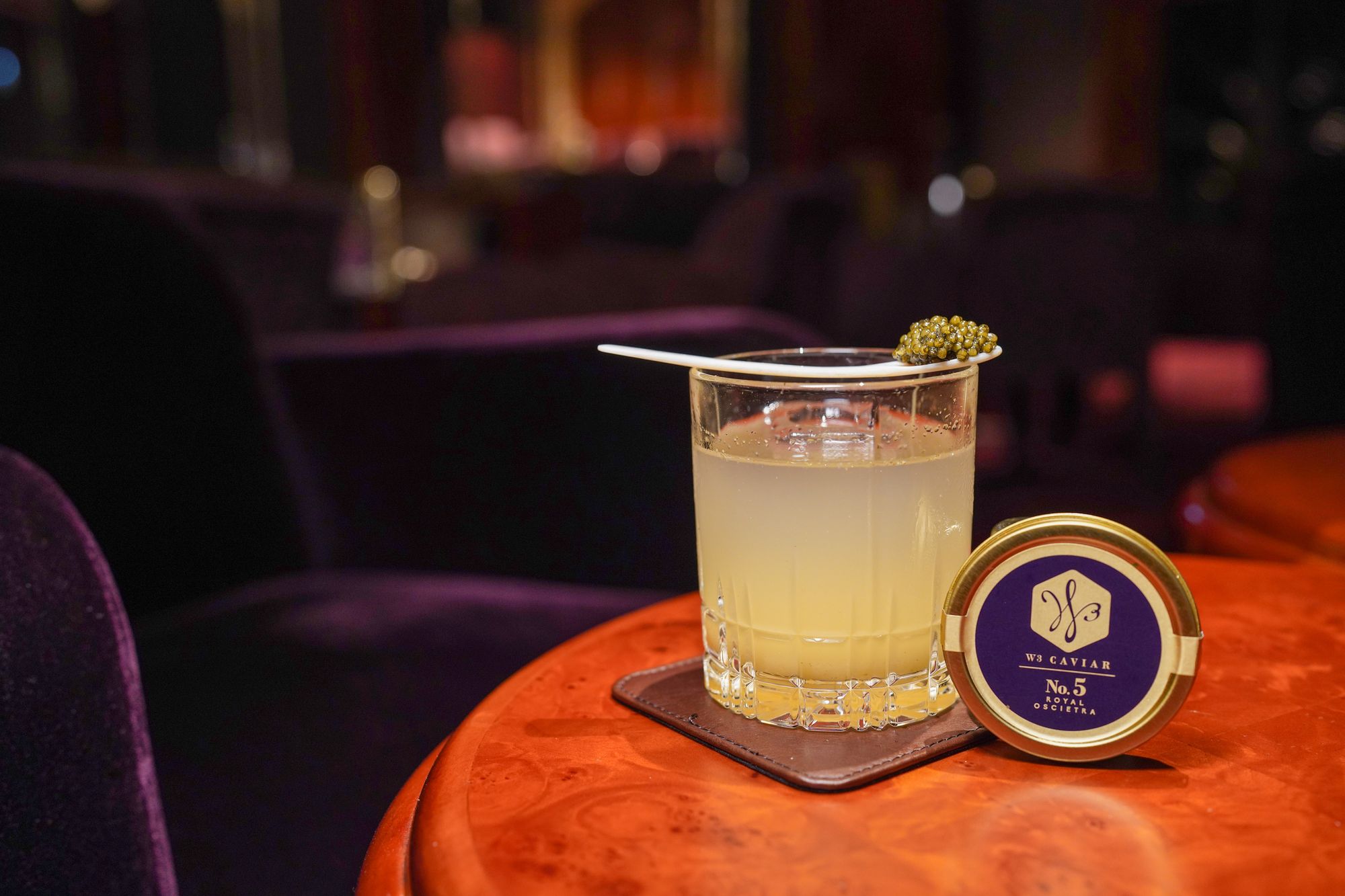 Wine & Cheese
Created by a wine and cheese lover in the team, this cocktail encapsulates the much-loved combo by blending homemade fig syrup with Riesling and Champagne, capped off with a truffle cheese disquette to add a savoury bite to the pairing.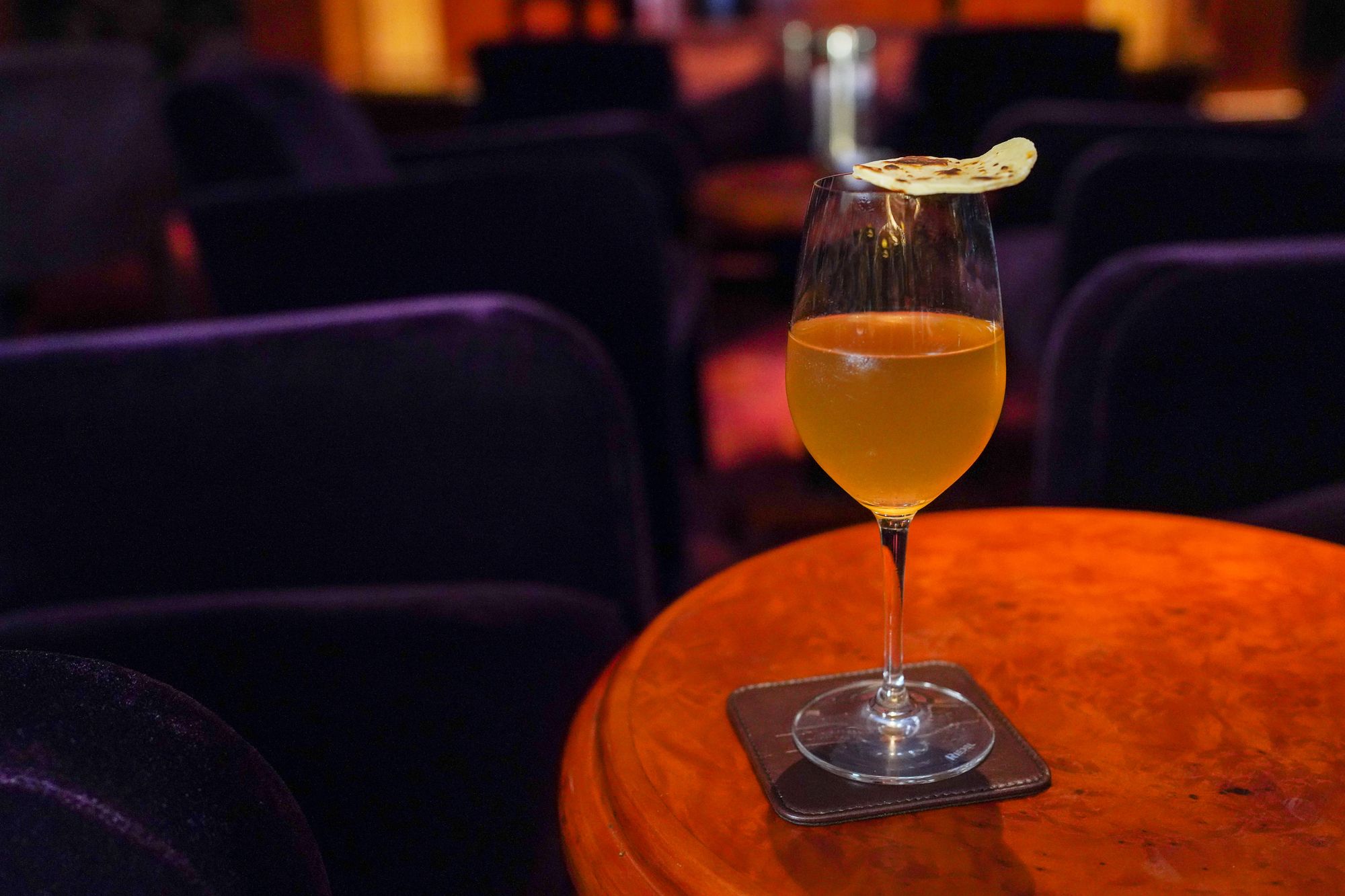 Marc de Champagne
Inspired by his favourite chocolate from the hotel's Chocolatier, Drew has created this cocktail using homemade dark cacao liqueur made with monk fruit sugar, pairing with a white chocolate truffle for a perfect balance of bitter and sweet.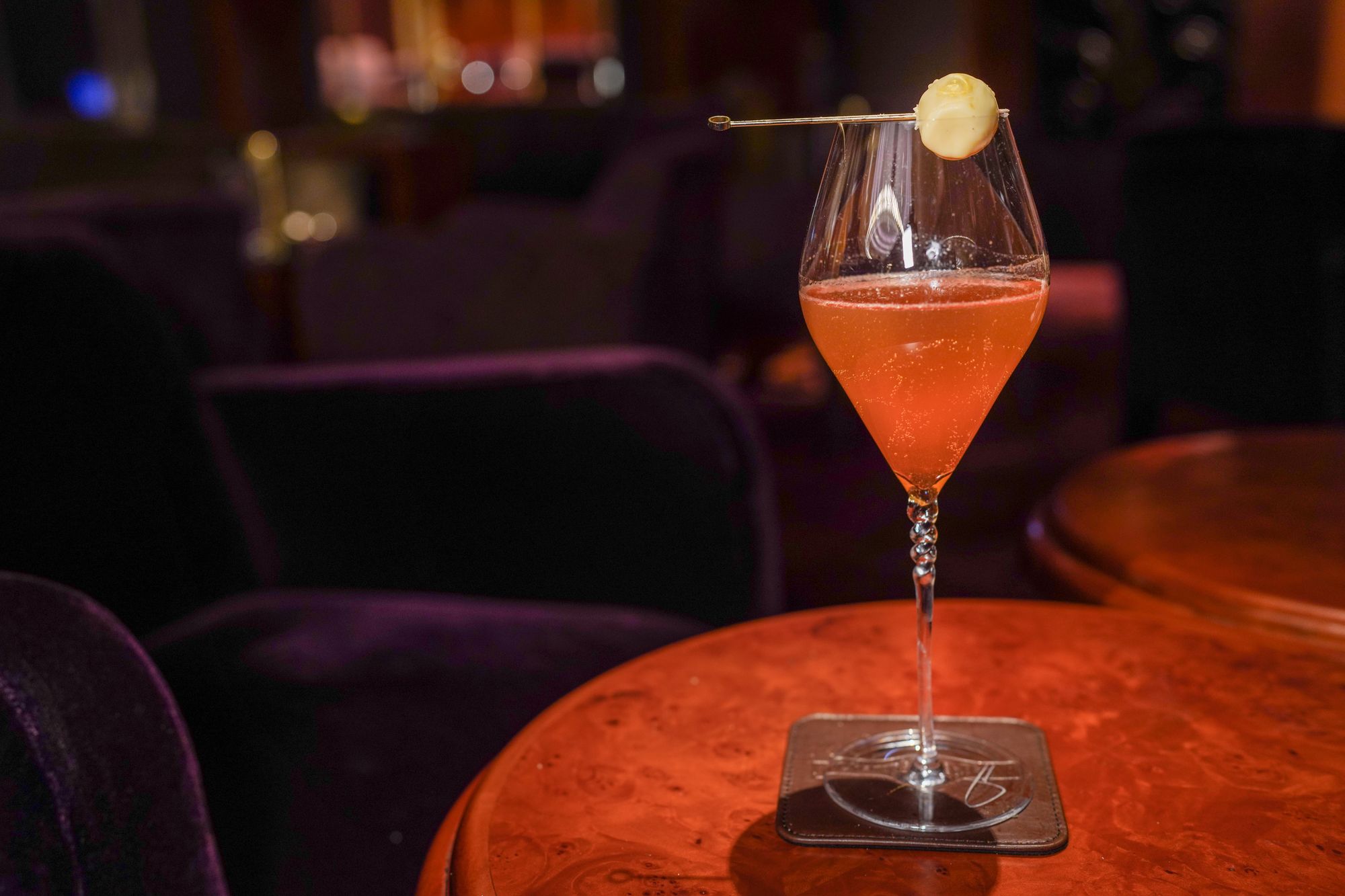 Our newly designed menu also offers a variety of delicious and comfort snacks, such as oysters, razor clam salad, yellowtail tartare, chargrilled Korean Hanwoo beef skewers, and more for guests to settle their cravings while enjoying their bubbly night.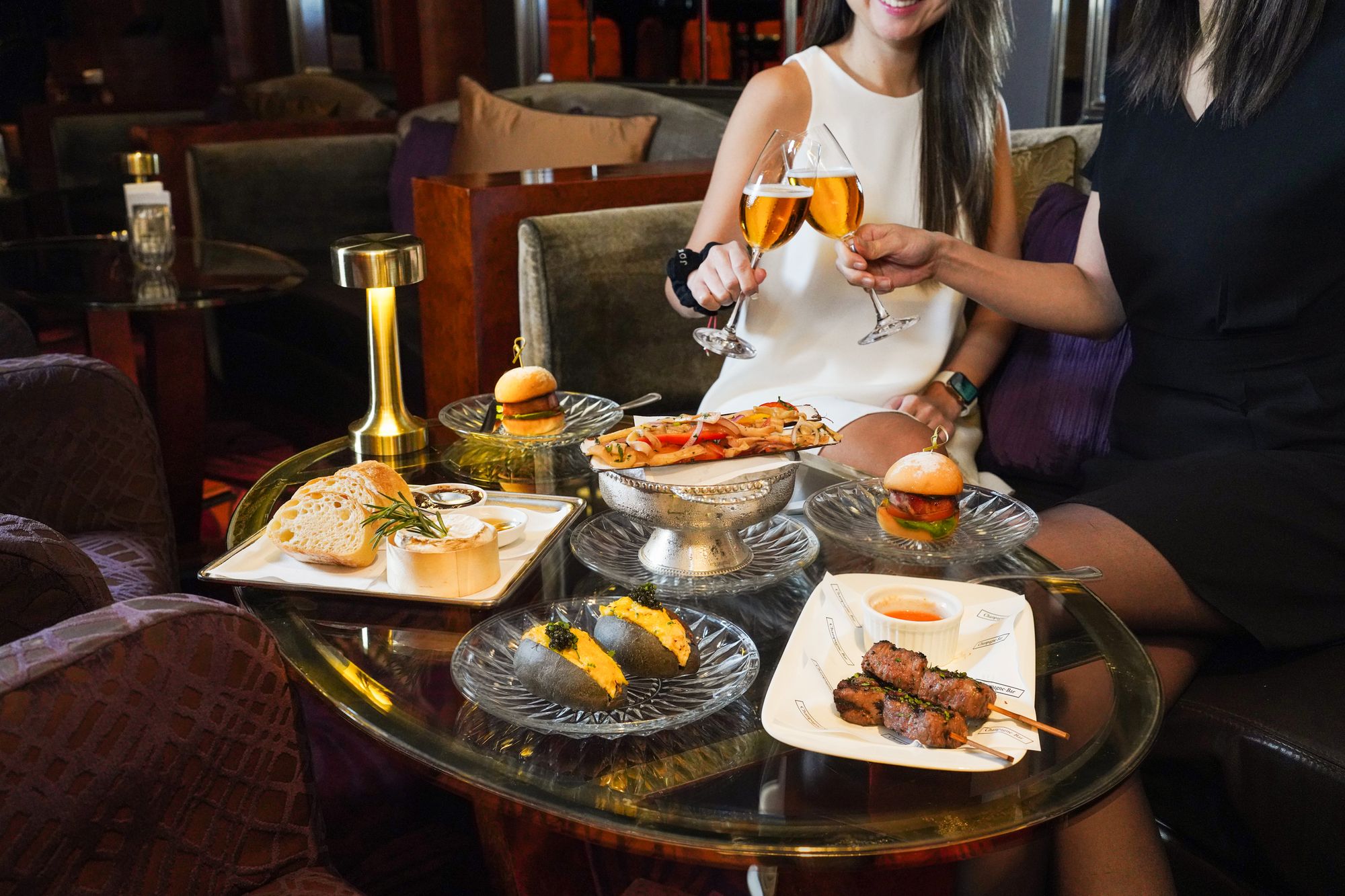 Opening hours:
Tuesday to Saturday 5:00 PM to 12:00 Midnight
Enquiry: 2584 7722 or email to fsbc.hkggh@hyatt.com
Address: Lobby level, Grand Hyatt Hong Kong, 1 Harbour Road, Hong Kong
---
About Grand Hyatt Hong Kong
Situated on the waterfront on Hong Kong Island, Grand Hyatt Hong Kong commands panoramic views of Victoria Harbour and the Tsim Sha Tsui skyline. Conveniently located in Wan Chai in the heart of the city, the hotel is a stone's throw away from the newly opened Exhibition Centre MTR Station, as well as the famous Star Ferry to cross the harbour to Tsim Sha Tsui. The hotel is home to elegantly appointed 542 guestrooms and suites, as well as 11 world-class restaurants and bars that offer superlative and unique dining options. An extensive range of leisure facilities includes Plateau Spa, which provides residential rooms and suites and results-oriented treatments performed by skilled therapists; a 50-metre outdoor heated pool; a 24-hour fitness studio; a 400-metre jogging path; tennis courts; and a large children's playground. A total of 22 multi-purpose event venues are available to cater to events and meetings of all sizes.