The hugely impressive debut for the Champagne Fleur de Miraval ER2 was exclusively hosted by Altaya Wines at Woo Cheong Tea House mid-summer 2022. The delicate, slightly coppery rosé champagne finally unveiled.
The idea of FLEUR DE MIRAVAL sprang from the association of the Pitt and Perrin families, who had already united the wine world with that of the arts through the introduction of Miraval Côtes de Provence Rosé in 2012, and a third family with roots in Champagne for six generations: the Péters family. Together, they chose to give free rein to their creativity, with no holds barred, no limits, entertaining instead all possibilities, to make a stunning rosé the likes of which no-one had ever seen before.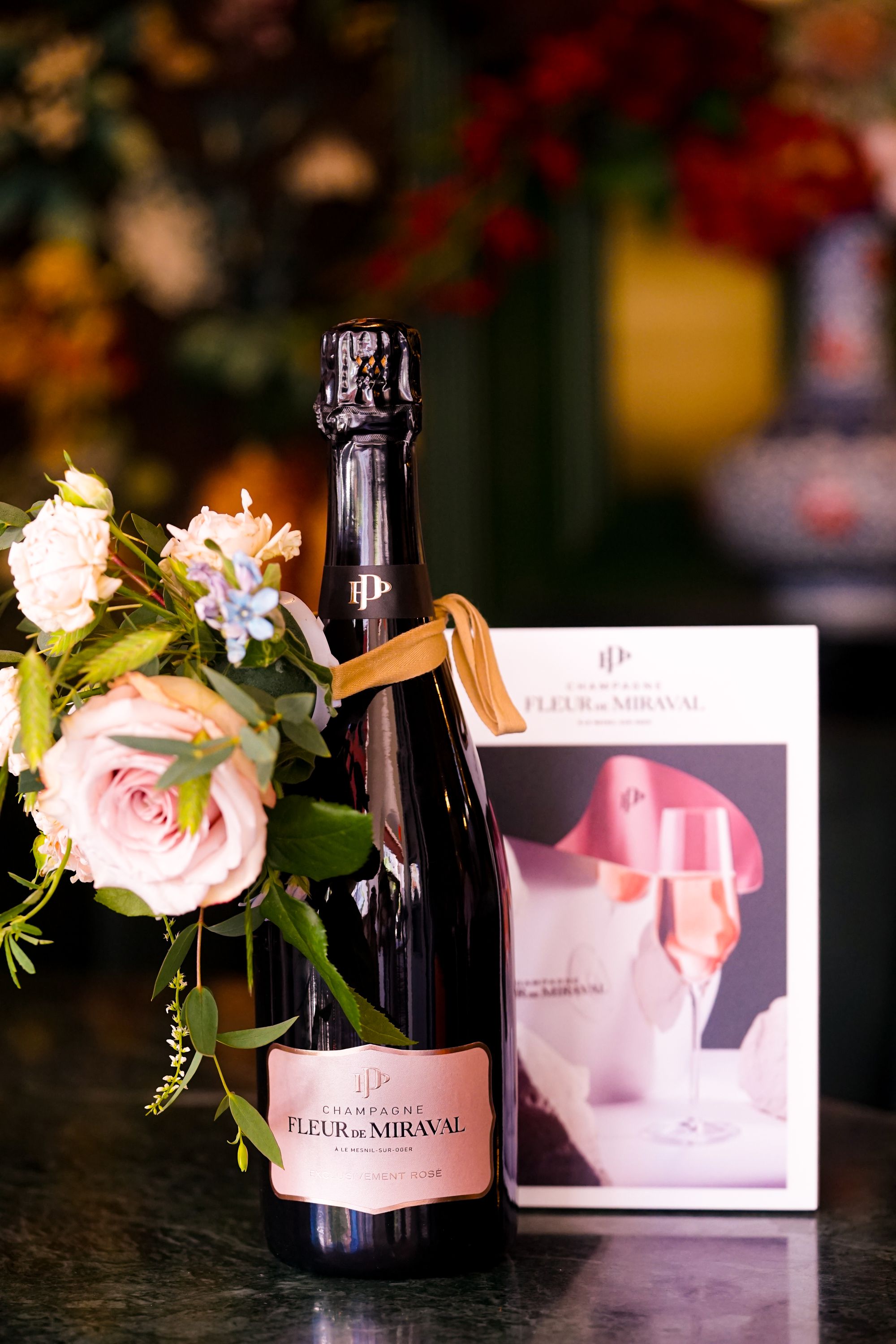 Thanks to the Perrin family's skills in Provence rosé, this elegant rosé champagne reveals an incomparable hue of sublime brilliance with aromas of pink grapefruit and vine peach. Touches of dried fruit and grilled almond evolve towards patisseries and lightly toasty notes. Diaphanous, with particularly fine effervescence, Champagne ER2 opens after airing, developing more complex notes of spices, preserved lemon zest, mandarin and white peach.
The mouth is ample, with slightly buttery notes that are perfectly balanced by the freshness of citrus and fresh hazelnut, leading to a soaring finish of great persistence, underlined by a magnificently chalky minerality.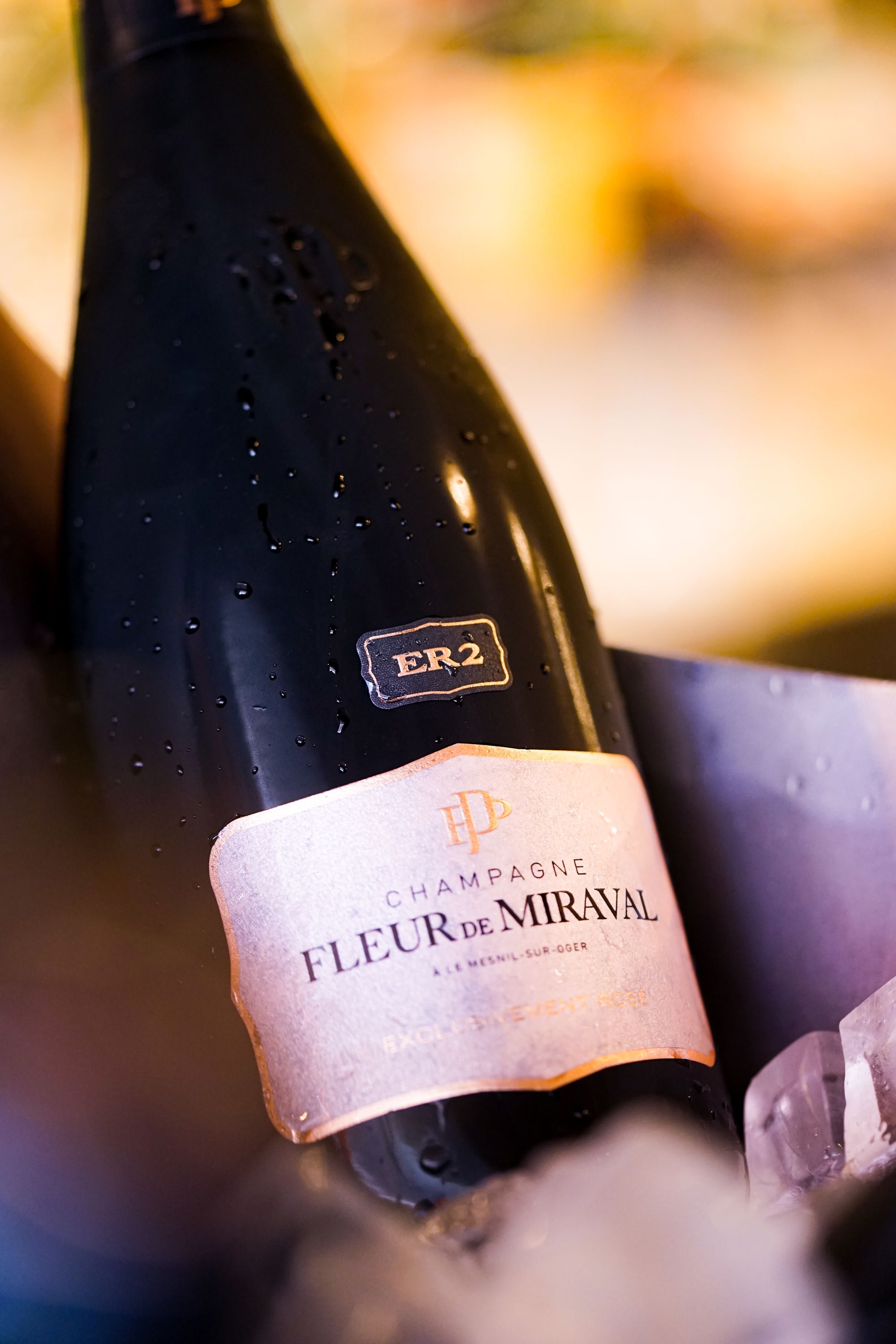 Fleur de Miraval is the only champagne house exclusively devoted to rosé champagne. An extraordinary achievement made by the famously saignée method, ER2 once again pushes the boundaries of the art of rosé in champagne.
Explore more about Fleur de Miraval ER2