Michelin Green Star recipient Roganic Hong Kong and Aulis Hong Kong observes the annual Earth Day movement by donating towards The Conservancy Association with lunch & dinner bill
Simon Rogan's one-MICHELIN-starred and MICHELIN Green Star recipient, Roganic Hong Kong and Aulis Hong Kong continues its mission to create a better and more sustainable future for our planet.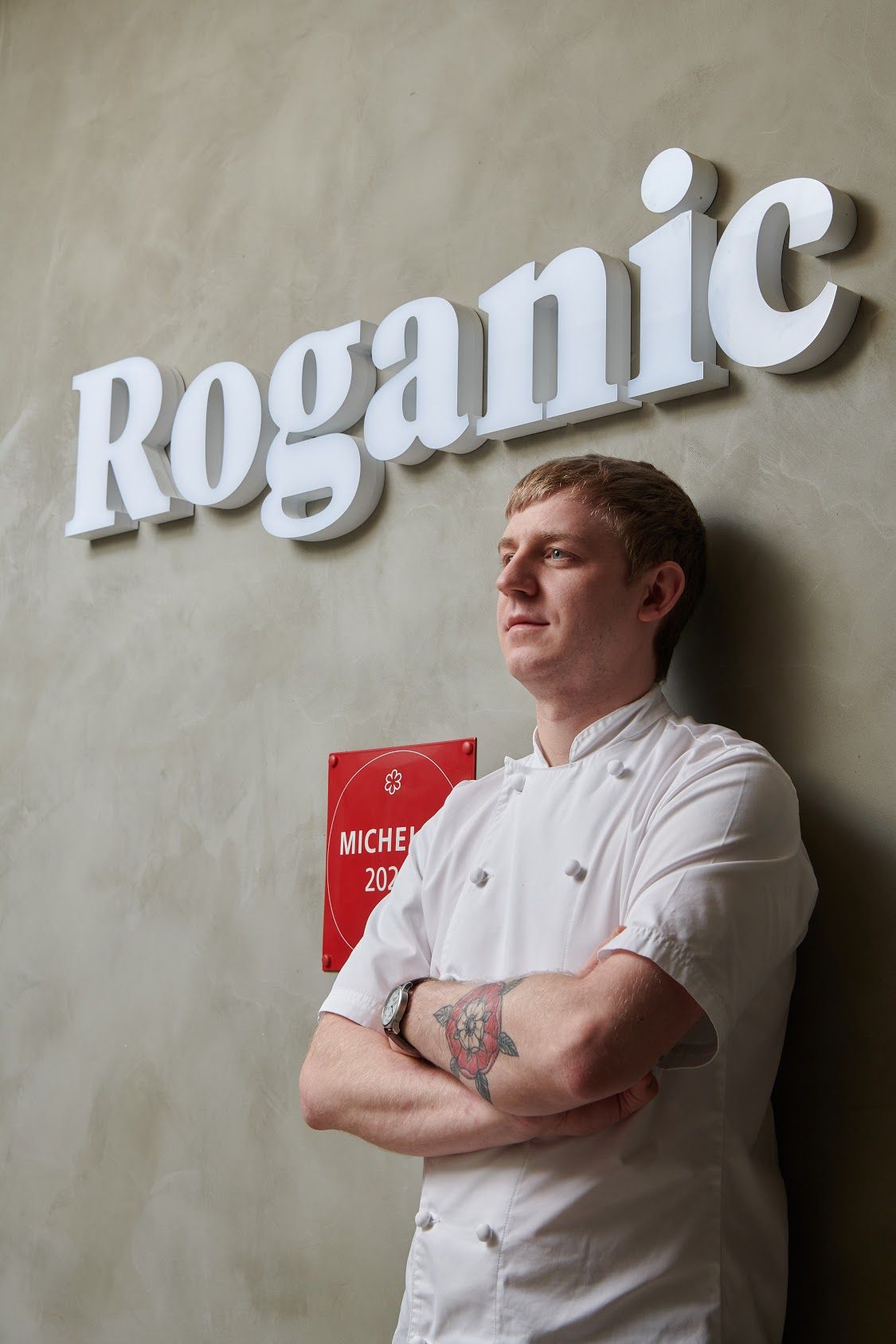 On the 50th anniversary of Earth Day on 22nd April 2021 (Thursday), Roganic and Aulis Hong Kong will donate 5% of every lunch and dinner bill enjoyed by dine-in guests towards The Conservancy Association and will also encourage guests to do extra donation on the day. The Conservancy Association is a Hong Kong-based non-profit organization focused on the protection of the environment and conservation of natural and cultural heritage, and since 2010, has been cooperating with various local organizations to plant native trees in Lantau Island over 6 years.
Green Lantau Tree Planting Scheme
With the aim of enhancing the natural and ecological environment of Nei Lak Shan in Lantau Island, the tree-planting scheme has resulted in over 20,000 native seedlings being planted by over 1,000 public participants. The planting scheme has contributed greatly to the important work of restoring our forests in Hong Kong, while also providing a fantastic opportunity to educate the public about our close relationship with the natural environment.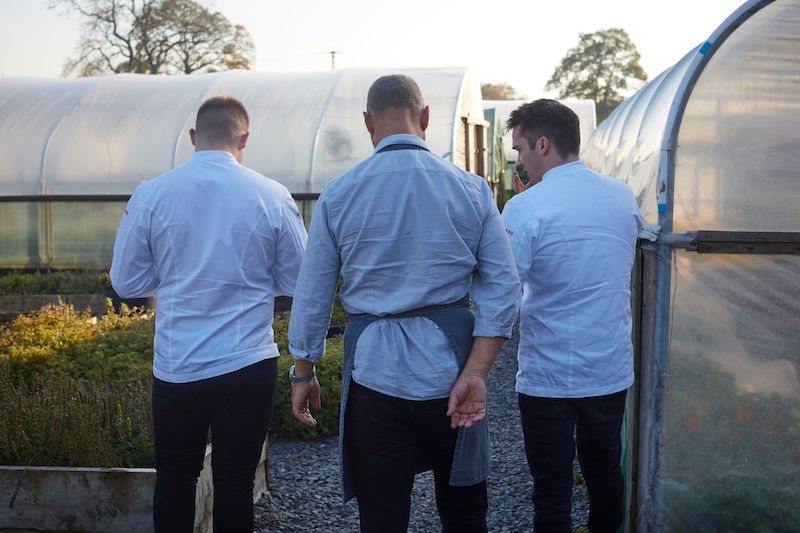 Roganic and Aulis's Mission for Sustainable Gastronomy
Newly awarded the Michelin Green Star in 2021, Roganic Hong Kong and Aulis Hong Kong continues to strive to innovate sustainable dining in Hong Kong, by upholding its key pillars for change.
·       Reduce carbon foot print
Roganic Hong Kong has consistently stayed true to its dedication towards reducing carbon footprint. For example, using the latest technology from Evogro, micro-greens are grown in-house to be incorporated into dishes as garnish.
·       Zero waste philosophy
Roganic's zero-waste philosophy stems from Simon's "Farm to Fork" ethos, whereby the chefs will always endeavour to use the entirety of each ingredient – be it an animal or mineral – to avoid food waste.
·       Plastic reduction
In addition to reducing food waste, sustainability has been carefully considered across all operational aspects. The Roganic team have built strong relationships with suppliers to ensure packaging choices are as eco-friendly as possible. Packaging is also under strict guidelines at the restaurant, with eco-friendly and bio-degradable packaging of Roganic's take-home meals.
·       Recycling scheme
Roganic ensures that all delivery packaging is recycled where possible. Napkins and towels are used in the restaurant in the place of disposable wet wipes to protect the environment.
·       Water filtration system
Roganic has fully done away with bottled water, replacing it with Nordaq's filtered water to save on carbon footprint, use of plastics, and costs.
·       Education of the public
Roganic regularly hosts educational talks for students and local organizations to promote local awareness. A recent student tour was organized for Girl Scouts "Locavore Badge", which involved hands on growing and a talk on "The Ethos of Running a Sustainable F&B Business" with sharings from the Roganic team.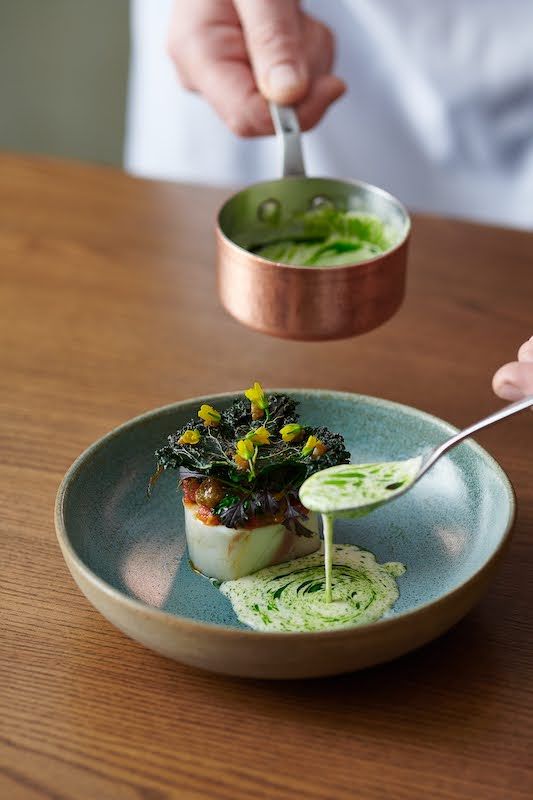 ---
Restaurant Information
Address: Roganic, UG/F 08, Sino Plaza, 255 Gloucester road, Causeway Bay, Hong Kong.
Email: reservations@roganic.com.hk
Tel: +852-2817-8383
Facebook Page - www.facebook.com/RoganicHongKong
Instagram: @RoganicHongKong
Capacity: 50 pax main dining room / 34 pax private dining rooms / 8 kitchen counter seats
Restaurant Accolades & Awards
Best New Restaurant – Foodie
Best New Foreign Restaurant – Time Out Hong Kong
Best New Restaurant of 2019 – Lifestyle Asia Hong Kong
Best Service – T Dining by Hong Kong Tatler 2019
Top 20 Restaurants of Hong Kong & Macau – T Dining by Hong Kong Tatler 2019
Best New Restaurant - T Dining by Hong Kong Tatler 2019
1 Michelin Star – MICHELIN Guide Hong Kong Macau 2020
Best Service – SCMP Top 100 Tables 2020
MICHELIN Green Star – MICHELIN Guide Hong Kong Macau 2021
Best Service – SCMP Top 100 Tables 2021