The first art exhibition of 2021 at K11 MUSEA brings together two otherwise seemingly disparate cultures. Featuring selected works by contemporary artists from Central and Eastern Europe and Greater China, this inaugural collaboration between K11 Art Foundation and Q Contemporary delves into the themes of time and memory through a melting pot of diverse cultural and historical experiences.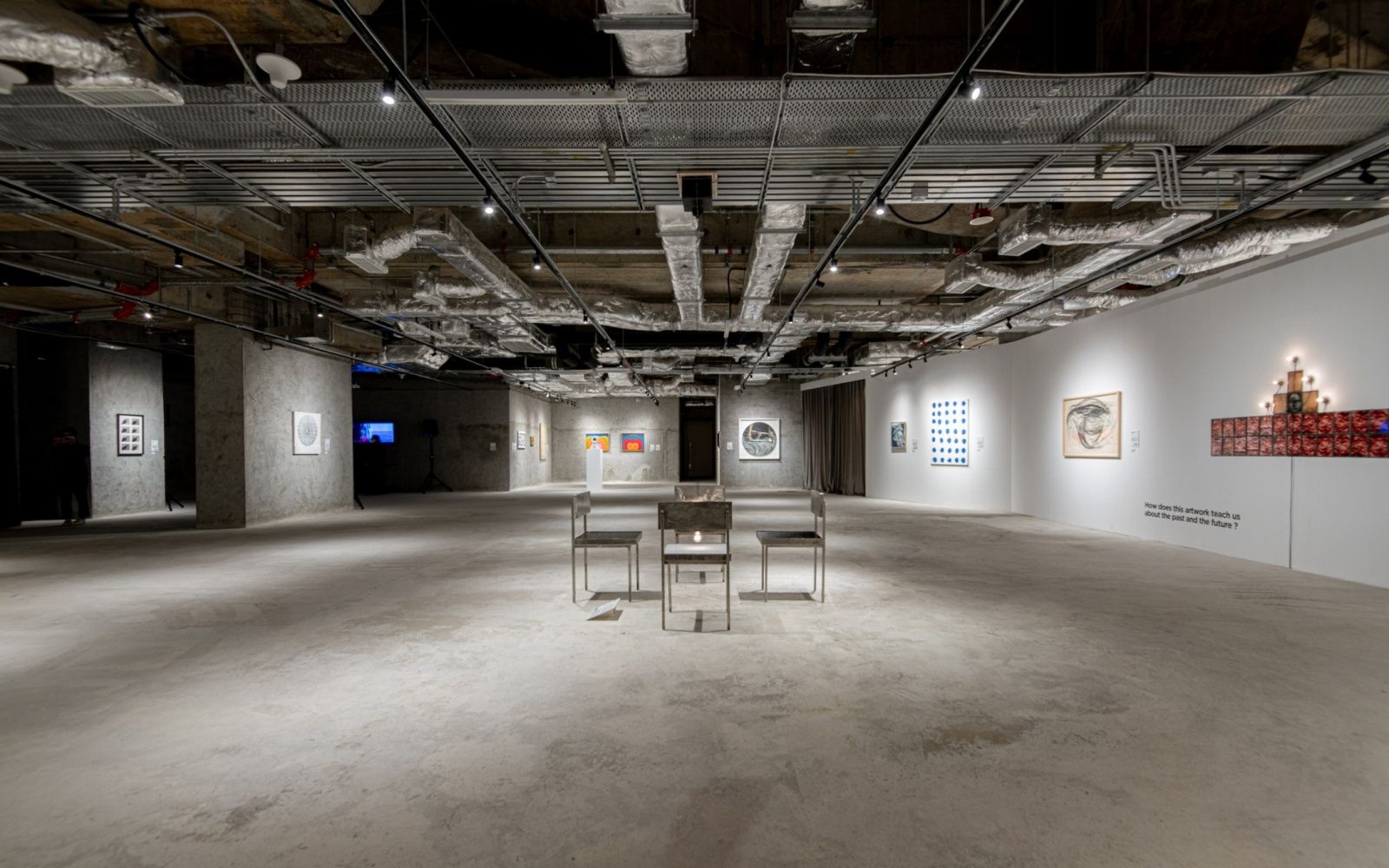 K11 Art Foundation and Budapest-based Q Contemporary have teamed up to present "Tracing the Fragments", a showcase of prominent works by Central and Eastern European and Chinese contemporary artists. The exhibition seeks to highlight the shared ideologies of the two regions, both who have experienced vast socio-economic changes in the 20th century. The works selected explore the idea of timescapes, where through personal experiences and differing perspectives, artists from both regions reflect on, and document the formation of memories as part of a broader collective memory of historical significance.
"Tracing the Fragments" also marks Q Contemporary's first extensive showcase in Hong Kong. The institution was founded in 2018 by Queenie Rosita Law, granddaughter of the late textiles tycoon Law Ting-pong, who was inspired by a rising generation of artistic talent in the post-communist landscape of Central and Eastern Europe. Headquartered in Budapest, Q Contemporary is currently preparing for the opening of its first permanent art space this spring.
The exhibition opens with Hungarian artist Dóra Maurer's abstract painting on canvas and wood titled Bicinies 5 (Bicíniák 5) (2015), in which the artist explores her interest in notions of movement and transformation through freezing the seemingly rigids forms of geometrical shapes in motion, and making it visible through colours, loosening the strict geometric realm. The work reflects the way Maurer approaches her artistic practice—always in motion, never settling for a single medium. In stark contrast to Maurer's vibrant palette is the late American abstract painter Al Held's black-and-white Inversion XVII (1978). Comprised of layered, architectural shapes and geometric forms, the acrylic on canvas creates an almost disorienting visual sense of spatial complexity.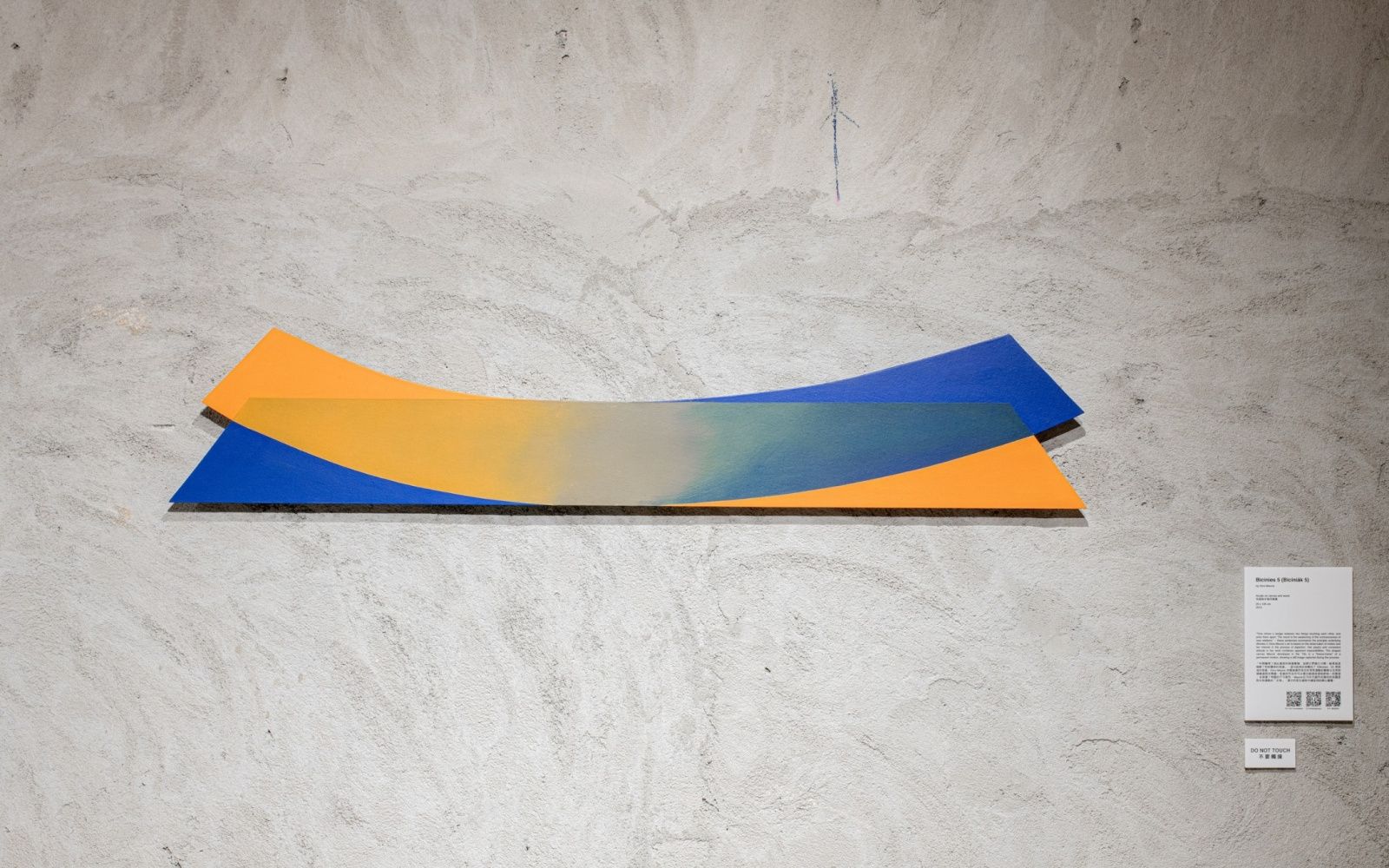 Emerging in the middle of the room is French sculptor Christian Boltanski's somber creation Monument (1984). Commonly found in Boltanski's work is a myriad of Chrisitan and Judaic references connected to his personal history. The installation places a black and white portrait amongst shiny photographs of red and gold Christmas wrapping paper, and wired light bulbs, arranged in a sequence that resembles a cross.
Elsewhere, the vibrantly coloured paintings of Hungarian artist Inola Keserü. The sinuos forms oozing an aura of femininity draw upon heart-shaped gravestones Keserü discovered in Balatonudvari, Hungary, of which the artist has transformed into a central motif for life and death in her paintings.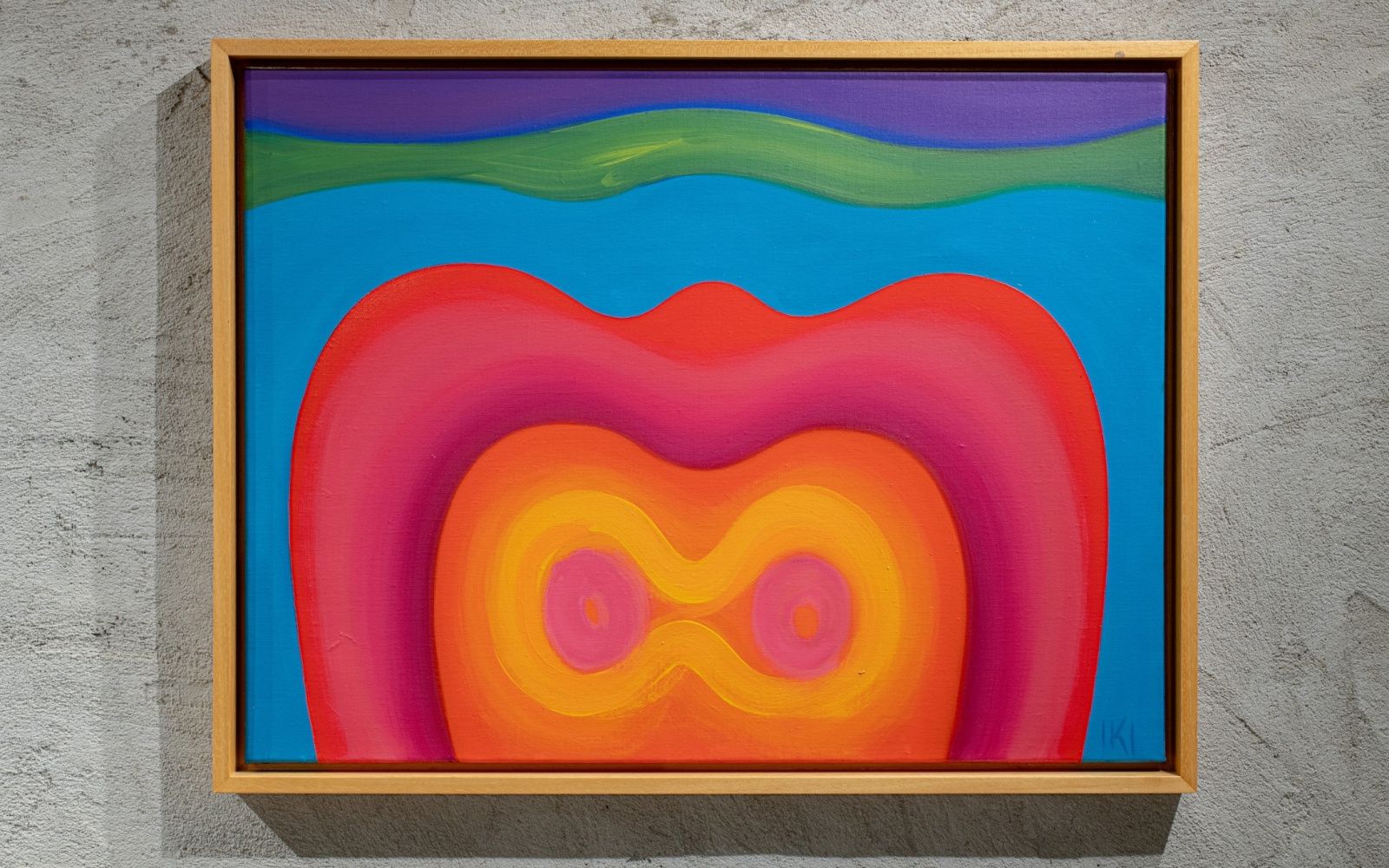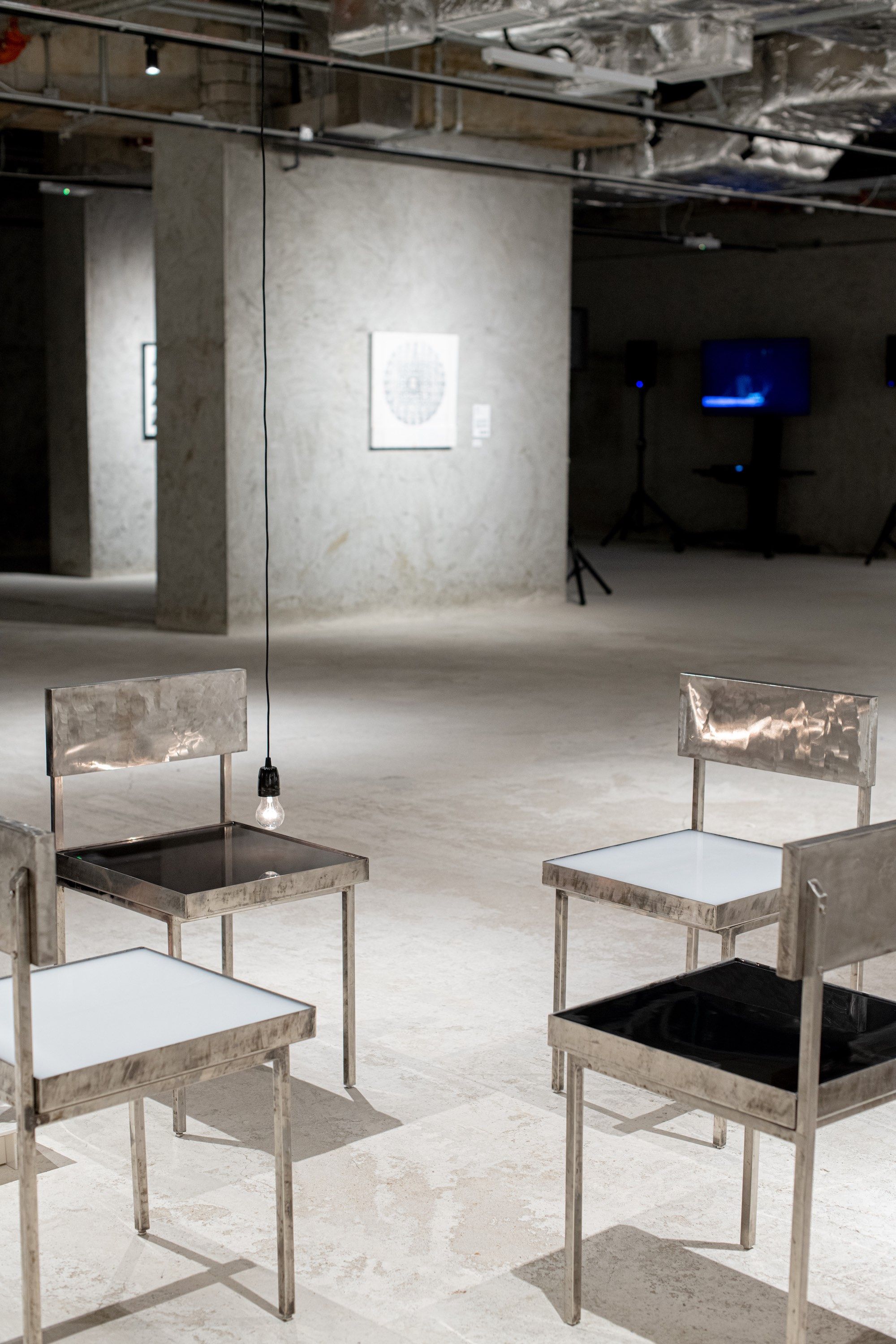 Names represented from the Chinese contemporary art circle in the show include Wang Gongxin, who is considered a forerunner in new media art in China. His kinetic installation, Unseatable (1995), is unmissable, placed at the centre of the exhibition. The installation is comprised of four metal chairs placed facing each other, the seats are alternatively filled with black or white liquid, with a lightbulb hanging from above and continually circling the installation, barely touching the surface of the liquid.
Joining Wang is an epic seven-hour 47 minute film by multimedia artist Cheng Ran. Titled In Course of the Miraculous (2014–15), the work is based on three real life stories of adventures. From documenting the crossing of the Atlantic, a hike up Mount Everest, to inexperienced sailors losing contact with their crew on their way back home—a spirit of exploration, loss and melancholy connects the diverse stories.
The exhibition rounds off with a standalone interactive work by Rirkrit Tiravanija, untitled 2015 (demain est la question) (2015) exhibited on 2F, Gold Ball of K11 MUSEA. An extension of the resounding thematic analogy of time, Tiravanija's ping-pong table installation focuses on the voluntary interaction between the participants. The back-and-forth motion of the ping-pong ball alludes to mutual communication between individuals, societies and cultures.
IMAGES: Courtesy of K11 Art Foundation and Q Contemporary
---
Tracing the Fragments
17 January – 28 February
Q Contemporary Pop-up Gallery, 6F, West Wing, K11 MUSEA, Hong Kong
*To accompany the showcase, KAF and Q Contemporary will present a series of online and offline events, guided tours and workshops, including an upcoming online panel discussing Central and Eastern European art with renowned curator Wang Wei Wei. Details will be announced on the KAF website soon.