The ultimate socially-distanced garden party from the creators of The Grounds
The Lawn Club is officially open, providing guests a premium hospitality and F&B experience, with a dash of friendly rivalry. The socially-distanced garden party is located at AIA Vitality Park, offering four-person private picket fenced garden pods, fitted with extra-large deck chairs to enjoy the summer in a fun, safe, and comfortable environment. With a full schedule of interactive programming released on a weekly basis, along with a variety of food and beverage options, The Lawn Club welcomes guests to purchase tickets via www.zicket.co.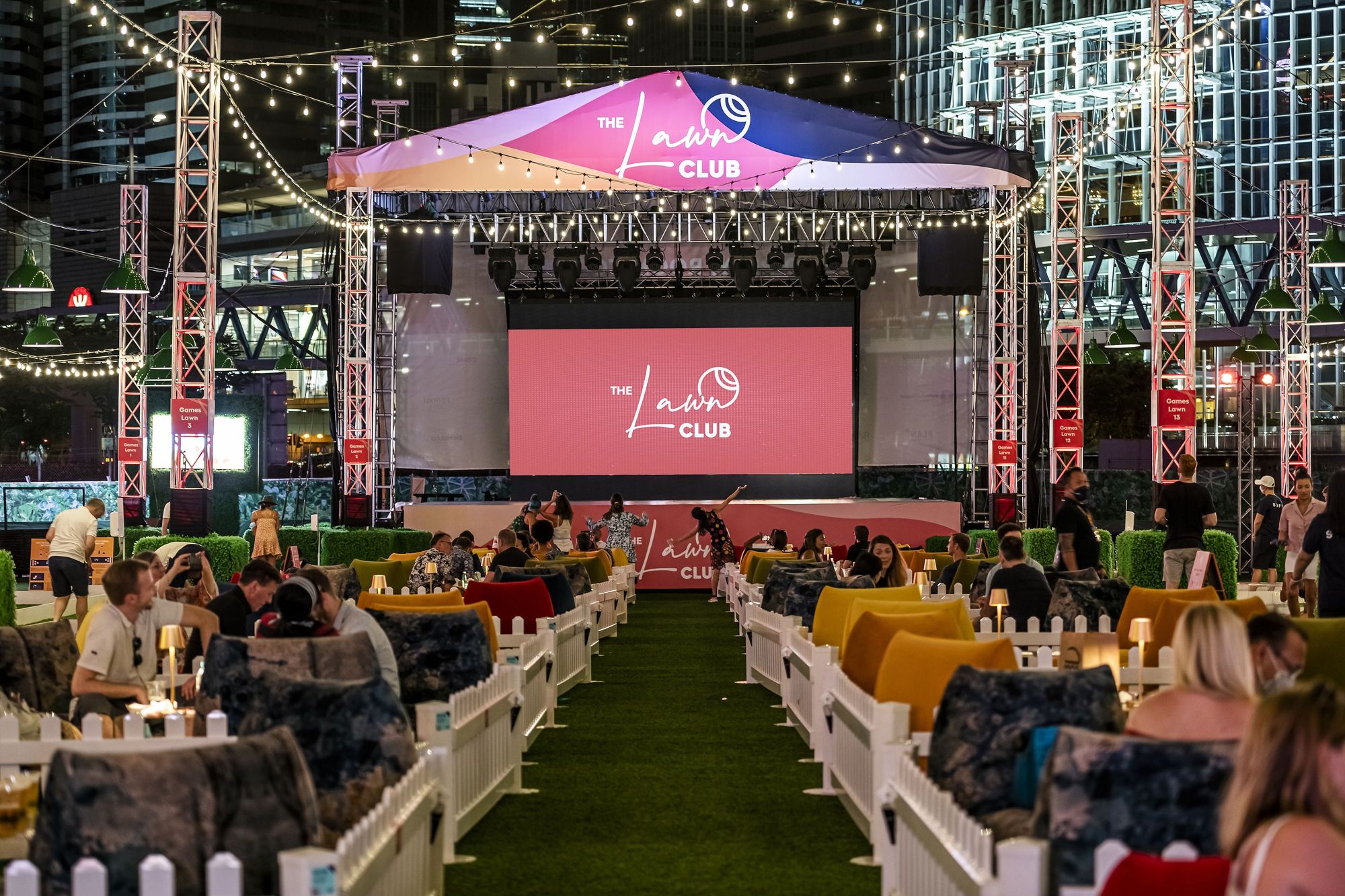 An evolution of The Grounds, The Lawn Club delivers energetic outdoor activities, summer glam and a garden party atmosphere for friends and family to enjoy in a responsible way, featuring popular summer lawn sports, live musical entertainment and simulcasts of professional sporting events.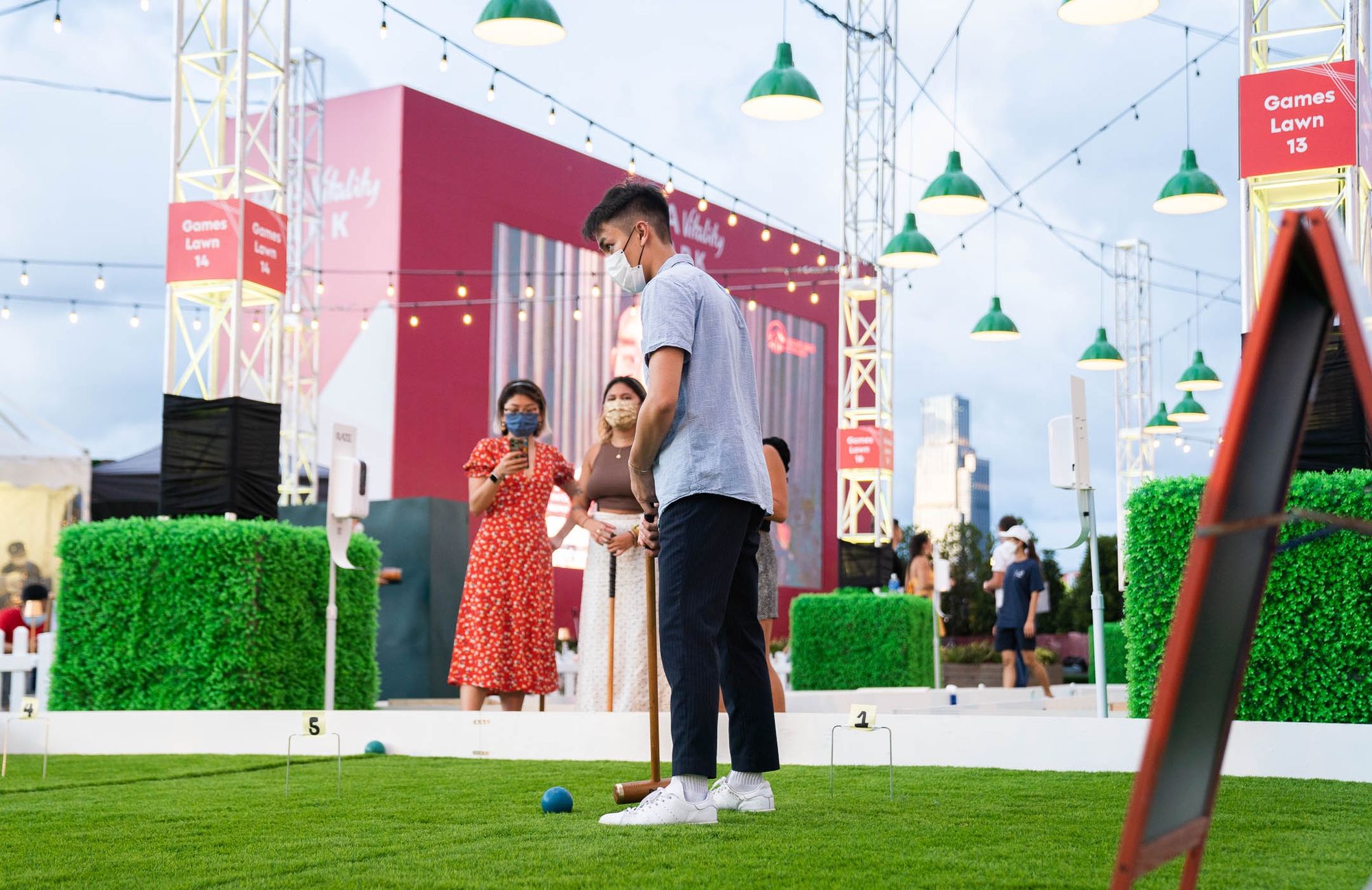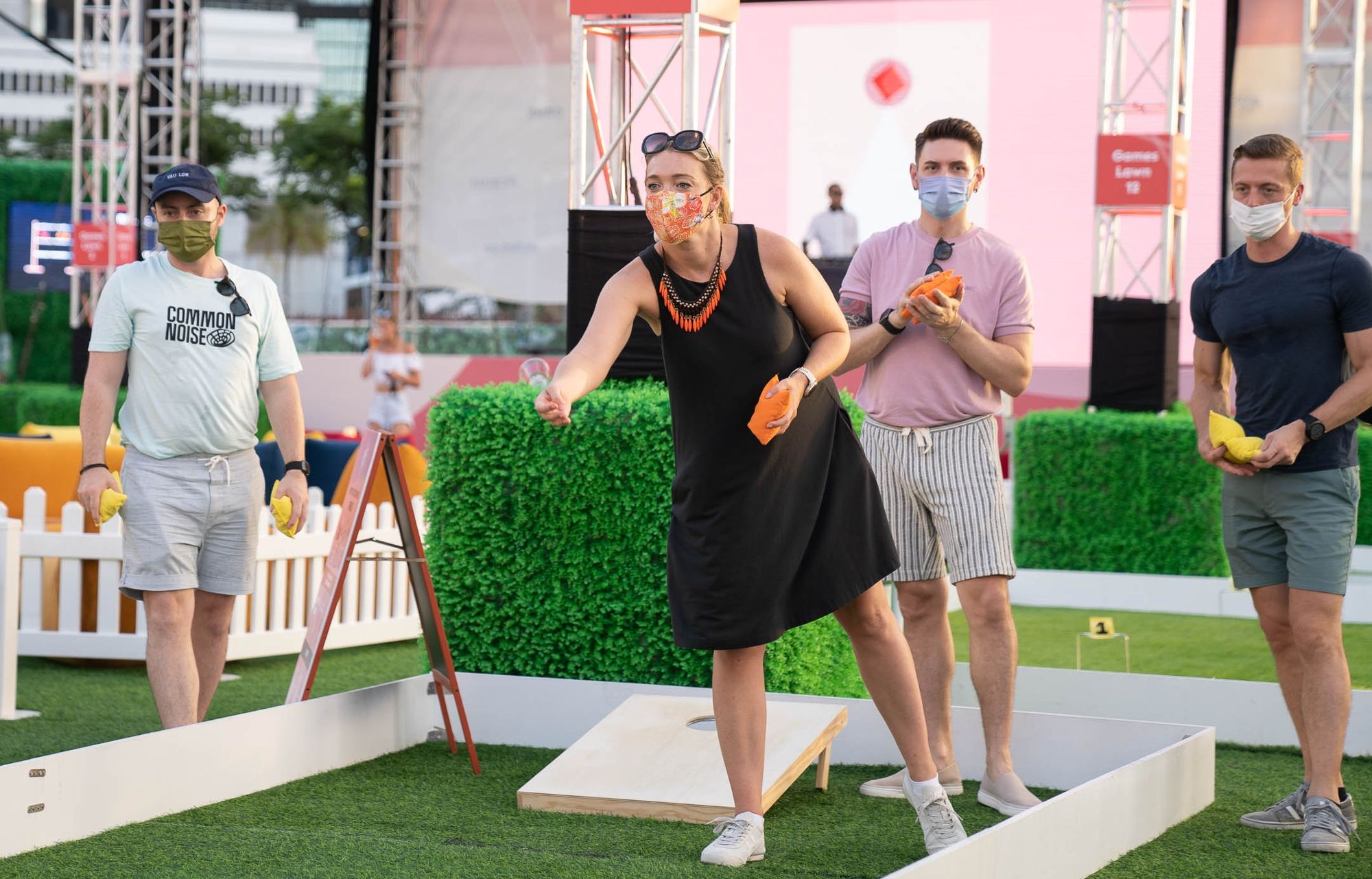 Get your game on with a variety of lawn games
A day out with friends and family is not complete without some friendly banter and rivalry. With this is mind, The Lawn Club is hosting a variety of classic summer garden games such as Pétanque, PutterBall and Ladder Ball. Off on the grass, guests can play Cornhole, a game in which players take turns throwing bags of corn kernels at a raised platform with a hole in the far end. To put the hand-eye coordination to the test, Croquet involves hitting wooden or plastic balls with a mallet through hoops to score points. Guests in each pod are able to book their own private lawn games session during their visit to The Lawn Club, while they sit back, relax and enjoy holiday vibes.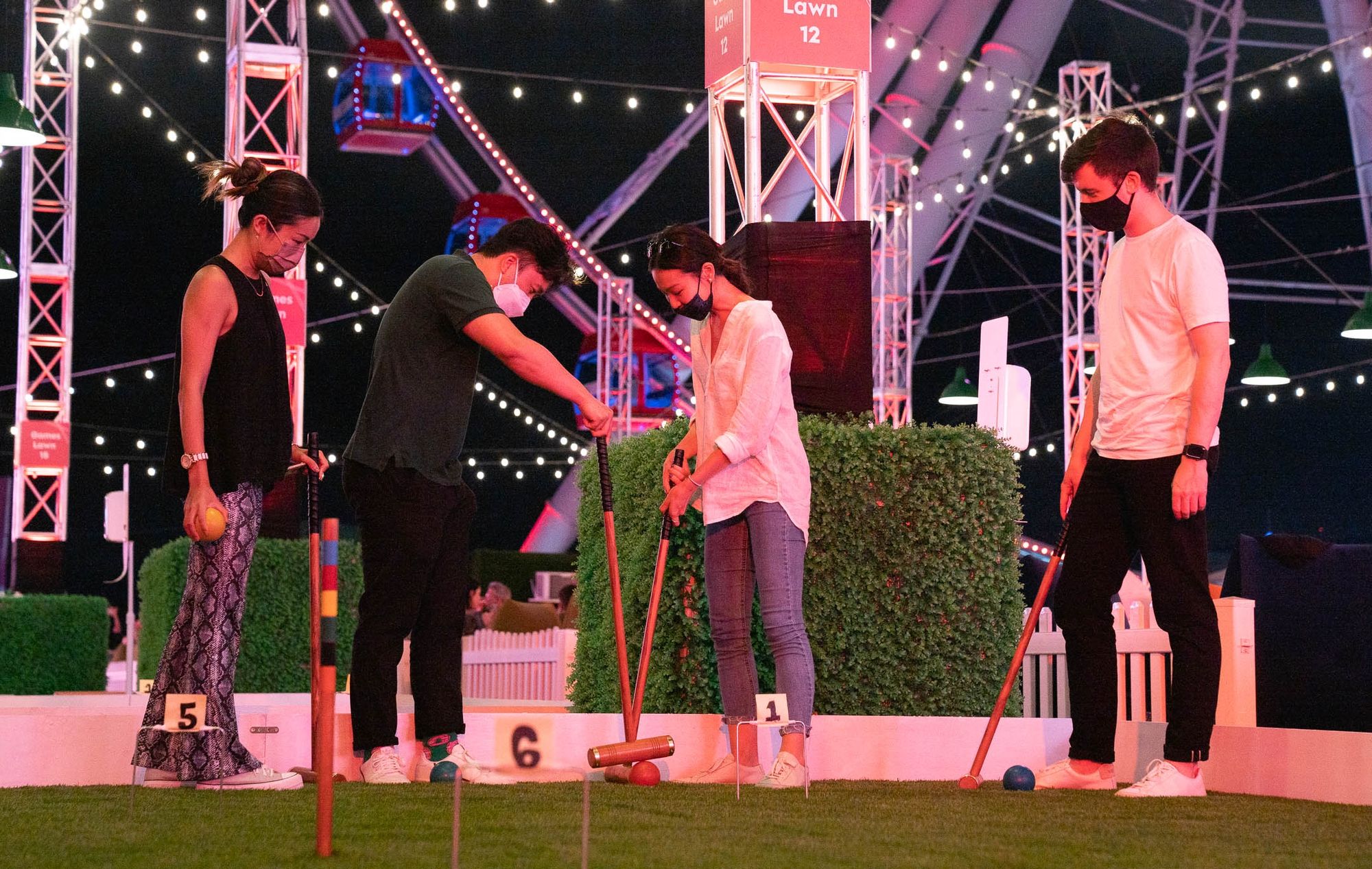 Live entertainment all summer long
The Lawn Club brings a new celebration every night with DJs and performance artists entertaining from The Lawn Club Stage against the perfect backdrop of the Hong Kong skyline. Programming changes on a daily basis
to ensure fresh attractions on each visit, inviting guests to dance the night away in their pods after finishing their game sessions.
To ensure nothing will be missed while having a day at The Lawn Club, the biggest sporting occasions of this summer will be livestreamed on the large screen to enjoy from the comfort of the private pod. From Tennis Grand Slams, to Rugby Tours to European Football Championships, must-see sporting events will be shown at The Lawn Club for sports lovers.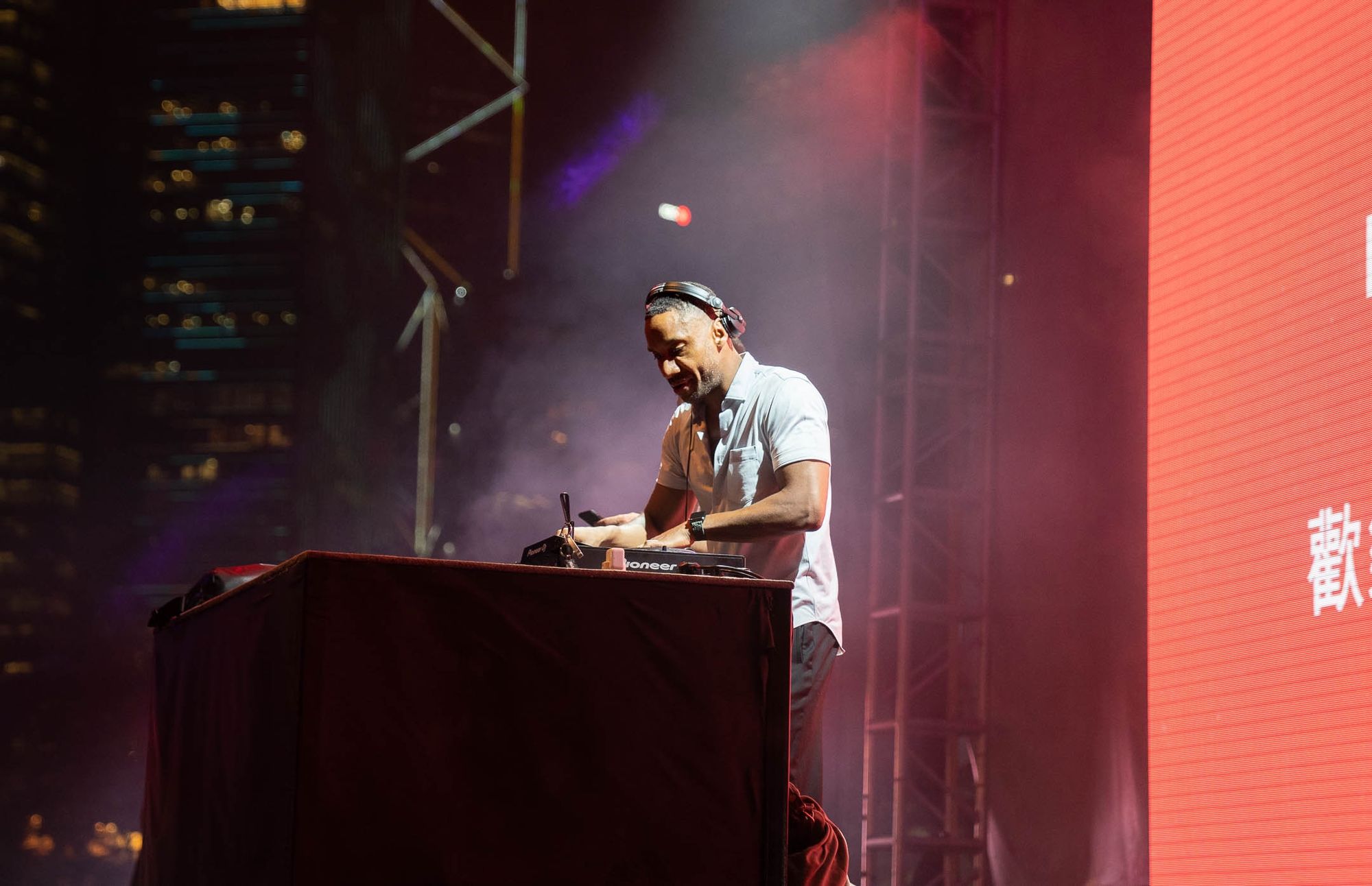 Food and beverage offerings to give you fuel to play
The Lawn Club has ensured visitors can enjoy the best food and beverage offerings during their day or night out. Whilst having fun at The Lawn Club, guests can sip on their favourite summer drinks from brands such as Peroni, Four Pillars, Aperol Spritz, BubbleMe Hard Seltzer and Jim Beam. Guests will also see the Hong Kong debut of Pepperjack, a wine brand paying tribute to the Barossa's rich heritage introduced by Treasury Wine Estates. The beverage options are perfectly paired with delicious meals from modern day "roadside" burger stand Shake Shack, delivered directly to the safety of the private pod. With this line up to feed every craving, a great time is guaranteed for visitors throughout the stay.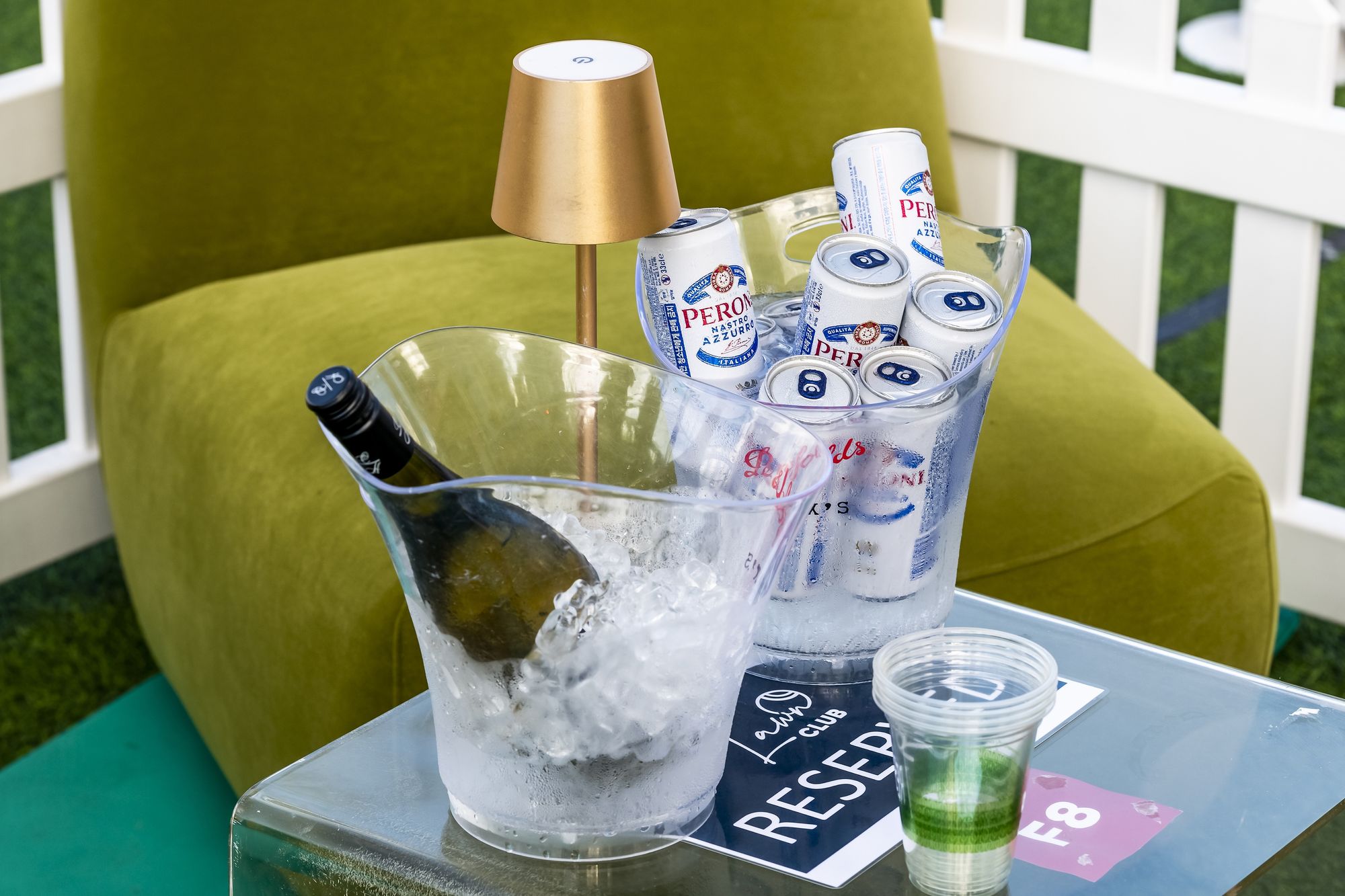 Supporting Hong Kong businesses
The Lawn Club is proud to support the recovery of the hospitality industry and gig economy in Hong Kong through collaborations with the city's key entertainment, culture and F&B partners. The event space is missioned to spotlight local talent through the variety of live entertainment happenings at the venue and more.
A socially-distanced safe space
Backed by experience from The Grounds, The Lawn Club is flexible and reactive to the latest social distancing measures to provide the best options for public entertainment. With the vision of 'space to play, room to breathe' in mind, The Lawn Club is a socially-distanced space designed for guests who wish to be social yet safe at the same time. Equipped with RAZE's self-sanitising technology, the light-activated sanitising coating had been used across the facilities at The Lawn Club, eliminating bacteria, viruses, odors, mold and VOCs up to 99.9% to ensure the health and safety of both guests and staff. All visitors must complete a health and travel declaration when purchasing tickets, followed by temperature checks at the entrance, hand sanitisers at each entry and exit point, and requirement to wear a mask when moving through the venue. With contactless ordering and socially distanced pods that are cleaned thoroughly between sessions, The Lawn Club ensures hygiene protocols are strictly adhered to.
Tickets to The Lawn Club are available now at www.zicket.co, starting from HKD600 for a four-person private pod, to enjoy the ultimate socially-distanced garden party with friends and family. Stay tuned on our website (thelawnclubhk.com) and social media channels (@thelawnclubhk) for the latest updates and weekly programme releases.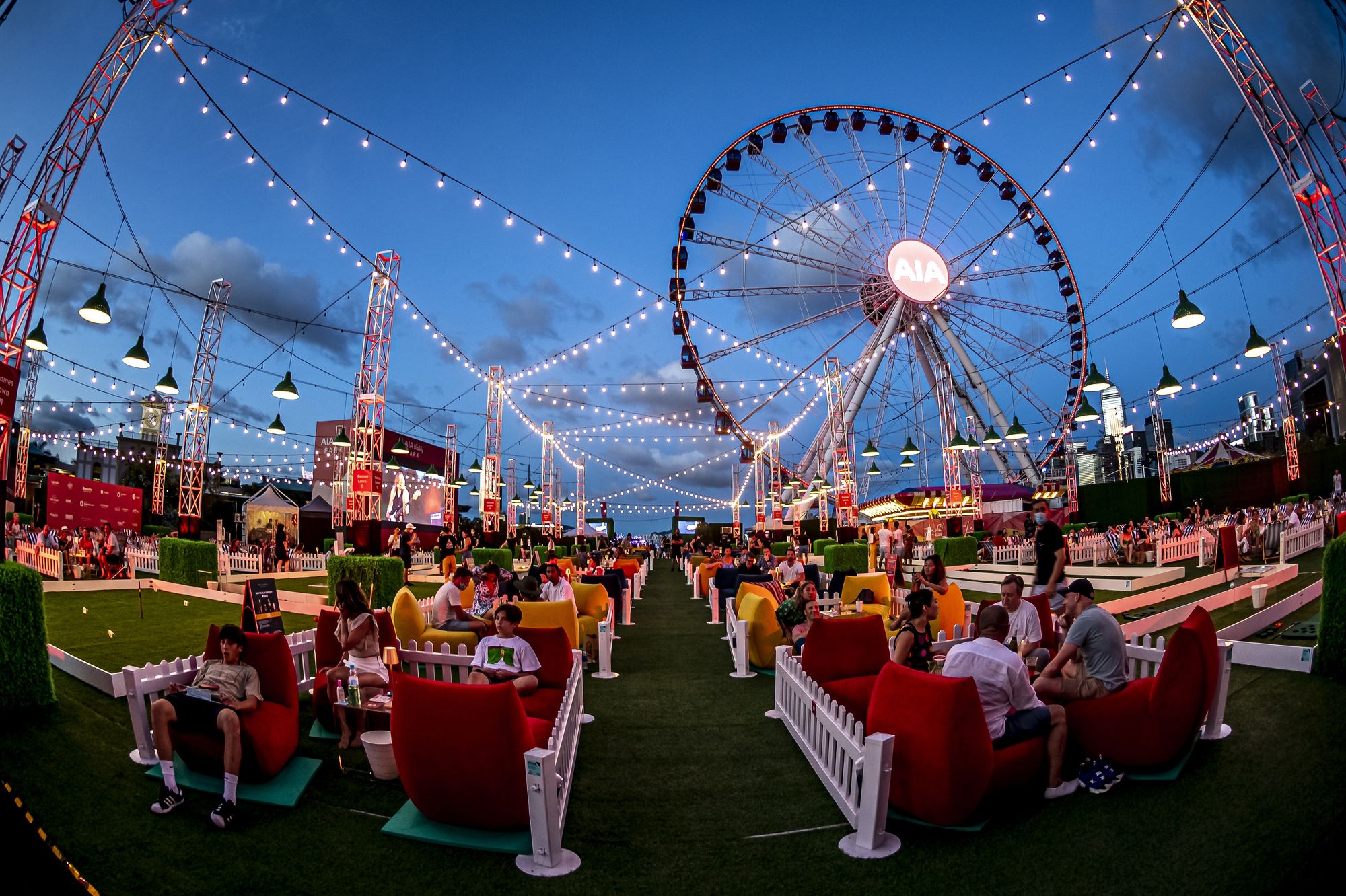 ---
The Lawn Club details
Date: May to July 2021
Address: Hong Kong Observation Wheel and AIA Vitality Park, 33 Man Kwong Street, Central, Hong Kong
Hours of operation: 5 to 10 pm, Tuesday to Sunday
12 to 4pm, Saturday to Sunday
Website: www.thelawnclubhk.com
Ticketing: www.zicket.co
About The Lawn Club
The Lawn Club, created by the team behind The Grounds, is an evolution of the concept that brings Hong Kong the ultimate socially distanced summer garden party. The outdoor space is designed to deliver a premium hospitality and F&B experience with a dash of friendly rivalry. Located at the AIA Vitality Park, The Lawn Club welcomes guests to comfortably enjoy an energetic and fun time outdoors, while ensuring everyone's health and wellbeing through strict safety and hygiene measures.
Website: www.thelawnclubhk.com
Facebook: https://www.facebook.com/thelawnclubhk Instagram:https://www.instagram.com/thelawnclubhk/