TEXT: Christina Ko
IMAGES: Courtesy of various
If Snøhetta is a name which you aren't already familiar with, then get reading: this Scandinavian architecture firm is building sustainable structures that are changing the game for architects around the world.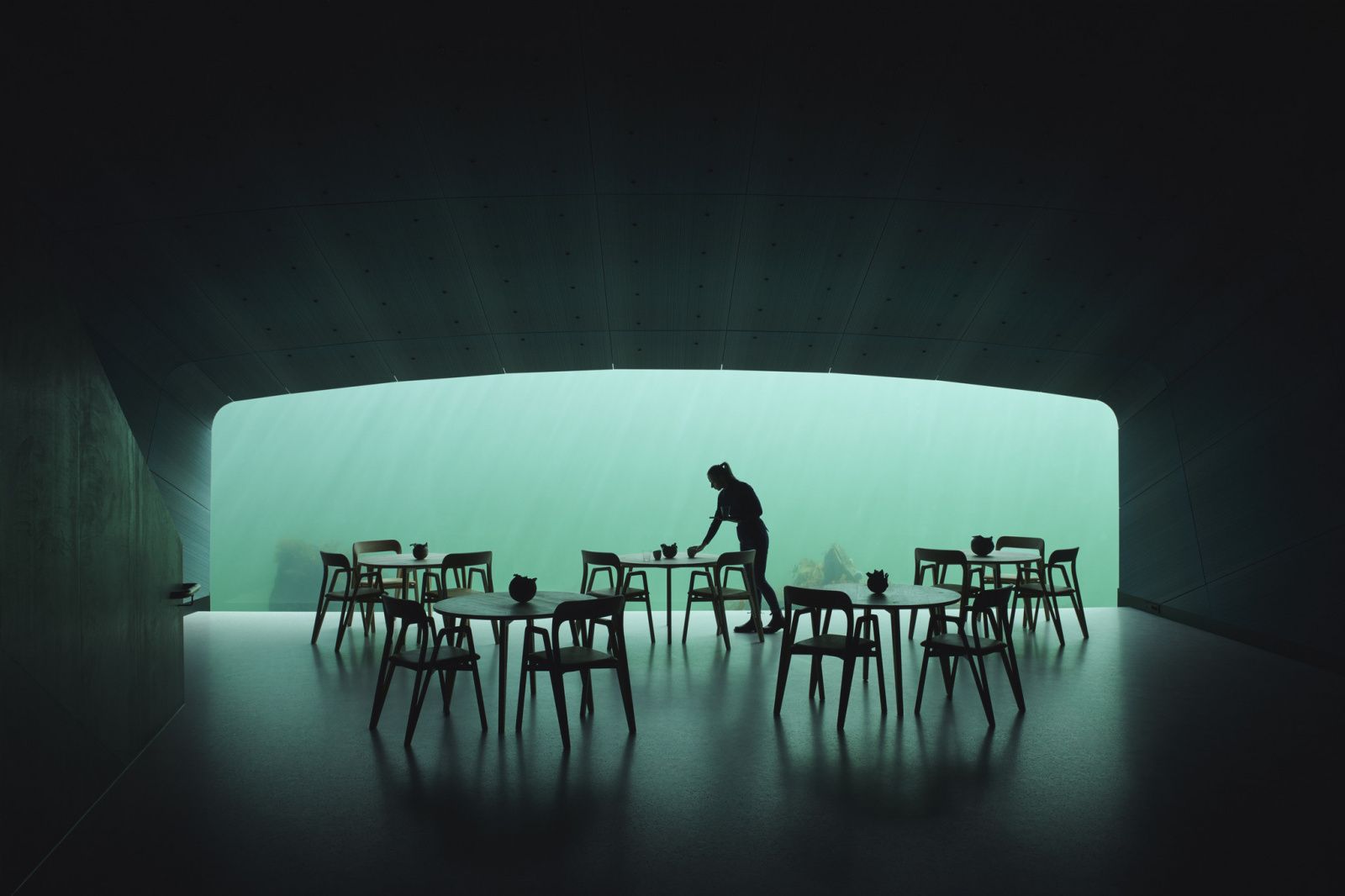 Take Powerhouse Telemark in Norway as an example, a carbon-negative structure that creates more energy than it uses, thanks to a photovoltaic canopy that collects solar power. In Austria, an office building built predominantly from eco-friendly timber reduces the need for concrete, while a living curtain that surrounds the entire structure integrates it into a natural environment and minimises temperature fluctuations. The firm's projects are many and varied—there's the partially submerged restaurant Under in Norway that doubles as a marine research facility; a visual rebranding for Wikipedia done via crowdsourcing and documented publicly; planter pots for Georg Jensen; and a sweeping opera house in Shanghai which is slated for completion in 2024. The firm even conducts deep-dive research into building materials, such as the likes of plastic and clay, finding solutions to make our building blocks more efficient and environmentally conscious.
Snøhetta is also placing a considerable footprint in Hong Kong, starting with a contribution to the recently unveiled residential development The Pavilia Farm, but also with a mixed-use building to be set at the former Kai Tak terminal.
We spoke to Robert Greenwood, Partner and Managing Director, UK, Middle East, Africa and Asia Pacific, about the firm's DNA and a few upcoming projects.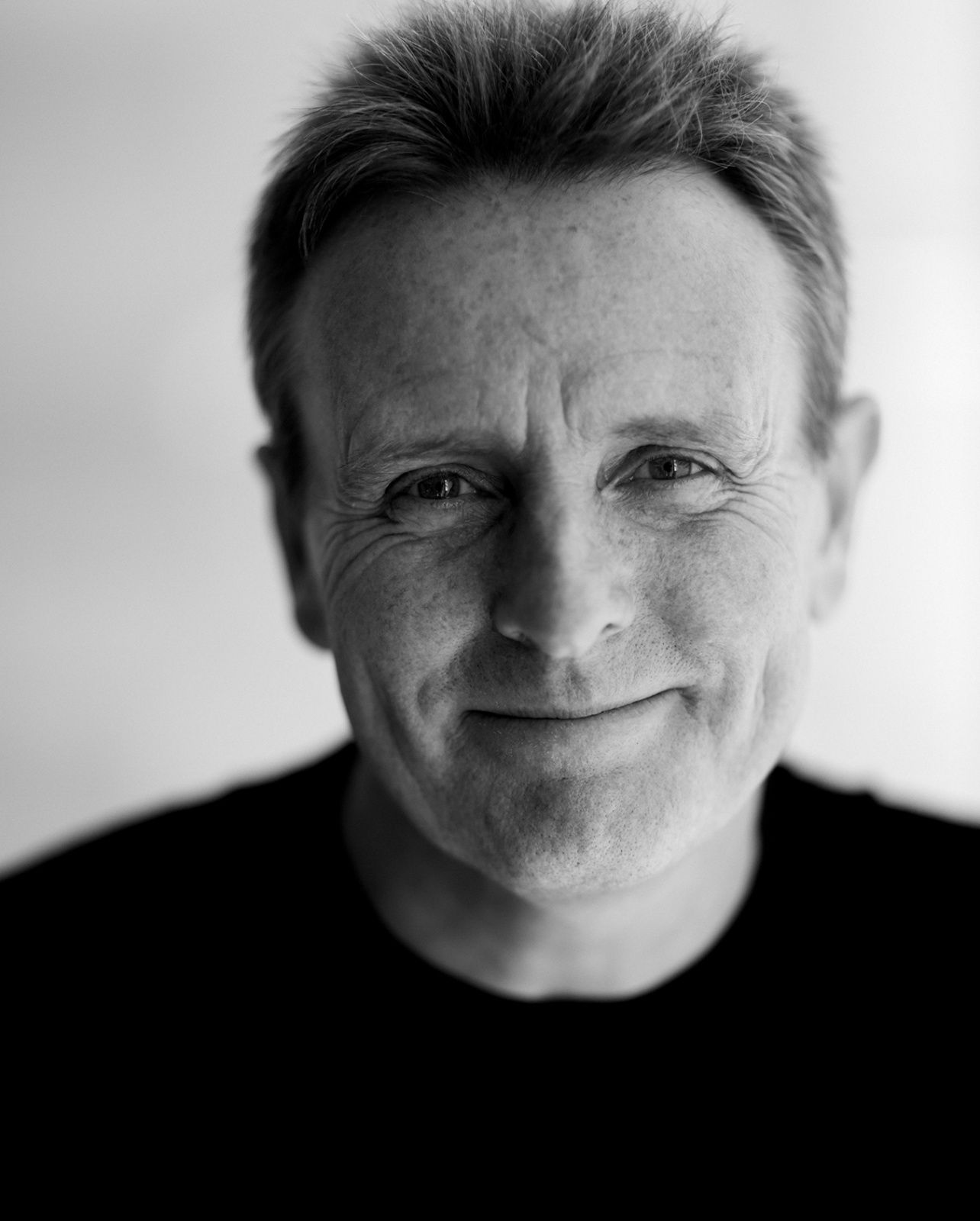 What does the term sustainable design mean to you?
In essence, the concept of sustainability is about achieving balance and harmony, as such it is not a new idea, and one with deep roots in our cultural context. Sustainability is multifaceted—we seek to achieve social, environmental and economic sustainability. Our goal is to seek to improve social interaction through all of our projects.
What are some of the practices you engage in when deploying your vision of sustainable architecture?
Fundamental to all our work is a commitment to social and environmental sustainability. Because of that, our projects involve extensive collaboration with clients, users, contractors, and other stakeholders. We know that with well-conceived design we can help things run more fluidly, improve people's well-being, and make life more enjoyable. Every project is a unique expression of the ethos of its users, climate, and context.
Recognising the wide range of environments that the building industry impacts, Snøhetta remains committed to careful analysis of the environmental and social effects of each phase of a project.
Ongoing post-occupancy studies of our high-level research projects provide valuable feedback that informs our approach to each new project. The real success indicator of a high-performance pilot is not how long it remains relevant, but how quickly it is superseded. The goal of these pilot projects is to impact policy and to set new market standards for planning and construction.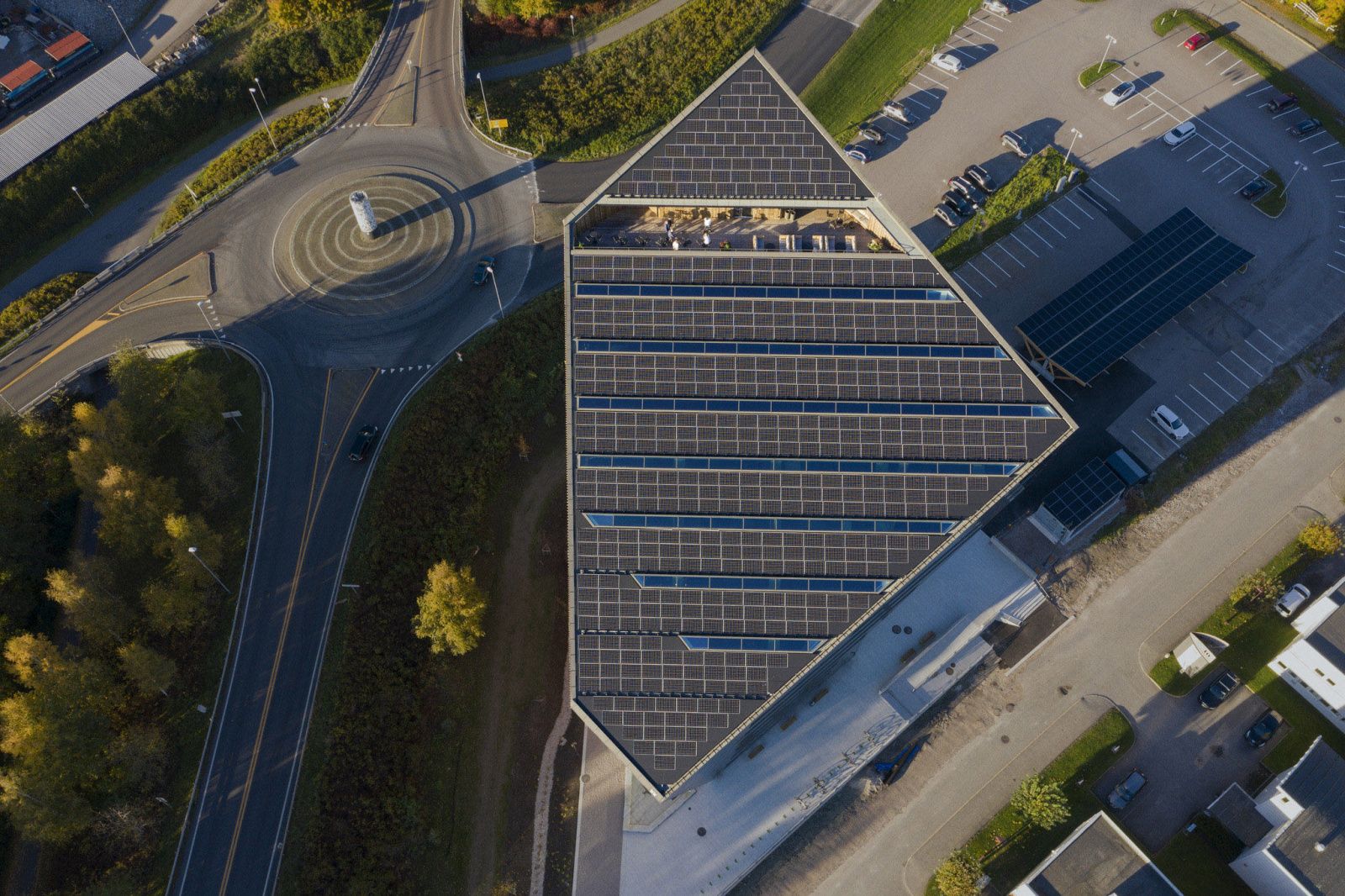 Snøhetta was the lead architect in the Powerhouse [Telemark] collaboration, a multidisciplinary partnership with building industry leaders dedicated to creating energy-positive buildings. These Powerhouse projects are developed in collaboration with research institutions including the Research Centre on Zero Emission Buildings (ZEB) in Norway; and SINTEF, Scandinavia's largest independent research body, amongst others. Policies requiring ZEB or similar definition can help navigate the silent and invisible fossil carbon embodied in materials and can bring about the necessary wholesale changes to the way we build. We work with the world's leading experts to identify potential energy offsets through material innovation, challenging building conventions and redefining what material use will look like in the future.
We look to shape the future through design intelligence and integrated interdisciplinary research; a future with harmonious, flourishing environments for the endowment of all living things.
You are working on a couple of high-profile projects in Hong Kong. What are your observations about the architectural environment in the city?
The architectural environment in Hong Kong and Asia in general is markedly different than that we experience in our home environment in Norway and Scandinavia. Whilst the topology of Hong Kong island resembles that of the fjords of Norway, the urban structures are the complete opposite. The whole population of Norway would easily fit into Hong Kong, whilst much of Norway is characterised by the distance between people, a historical form for social distancing that shapes and forms the social and architectural context of Scandinavia. In Norway, a tall building is one that exceeds two floors!
The other big difference is the tempo of urban life. In Asia there is an urgency and expectation that projects move fast, decisions are made and we move on. In Scandinavia the cultural norm is for a more measured and structured progression. I think both Scandinavia and Asia can learn from each other.
And what do you hope to bring to the table out here?
Working in Asia, our ambition is not to bring Scandinavian design to the region. If we want to bring anything with us to the table, it is the shared values that are an integral part of the Norwegian mindset. These values are fundamentally humanistic in nature, emphasising the individual in the collective opportunity, the singular in the plural.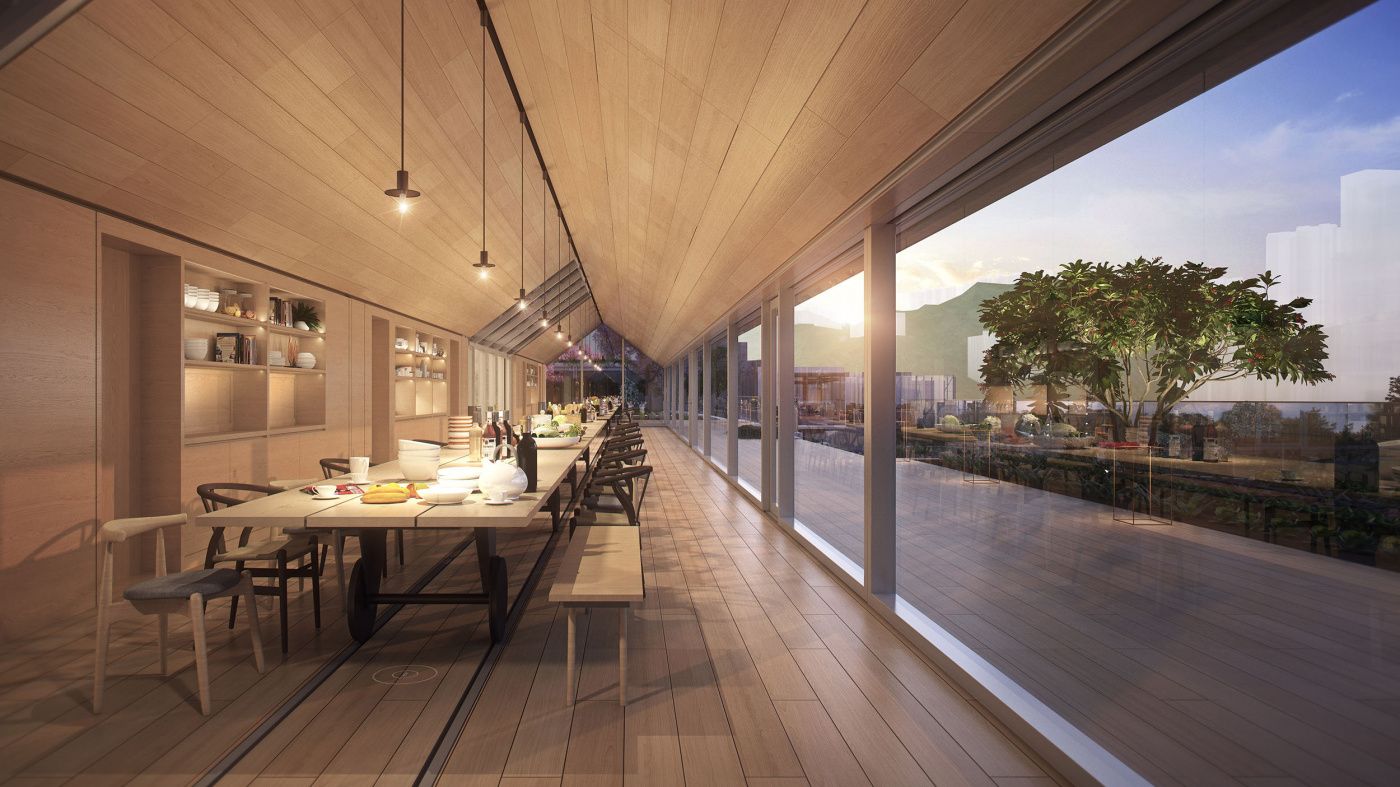 Tell us about your vision for your part in The Pavilia Farm.
At The Pavilia Farm we wanted to introduce the element of nature into the urban experience. Not imitating, but seeking inspiration from nature, providing a connection and experience for the residents of The Pavilia Farm. The large-scale landscaped podium is an opportunity for both individual and collective endeavour. The Farm House is a genuine social space where we meet at a long table. In the Sky House the seniors connect with the youngsters, and the Well House is the natural refresh upon entering or leaving to the city below, transitioning from the hectic urban context to the tranquil natural setting of The Pavilia Farm.
Tell us about some of the other projects you are currently working on or have just completed that showcase your vision.
There are many projects currently on the drawing board in the region, it's genuinely an exciting time for Snøhetta in Asia. I would highlight just one of these projects, the Shanghai Grand Opera House. Situated on the Huangpu River in Pudong the project is currently under construction and will be the latest and most exciting in a row of three opera houses we have designed to date. Shanghai builds upon the tradition we started with Oslo, completed in 2008 and Busan, which is currently under construction. The Shanghai Grand Opera House builds upon this tradition creating a world class opera house with public spaces that will engage all of the citizens of Shanghai and become a landmark for the city in the global cultural context.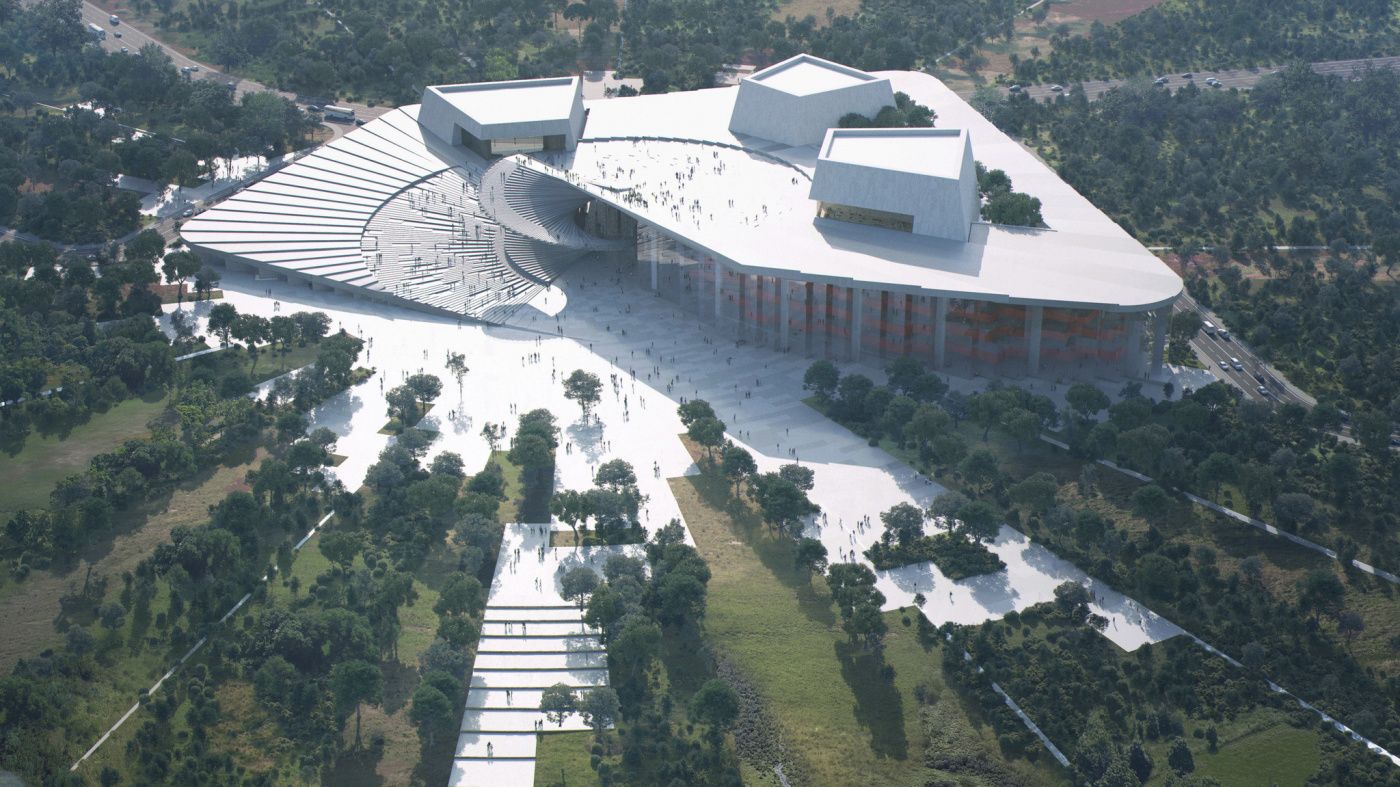 What are some of your influences, whether in the world of architecture or outside it?
My influences are the many people I have been privileged to work alongside. Both my current colleagues who are a constant source of inspiration, those I have worked with in the past and those I look forward to collaborating with in the future. Architecture is a social endeavour, and there is no architecture without people.