Bringing the knowledge of jewelry arts to new destinations and new heights
L'ÉCOLE, School of Jewelry Arts, with the support of High Jewelry Maison Van Cleef & Arpels, officially celebrates its 10th anniversarytoday, marking a key milestone in a decade long educational effort in elevating the knowledge of jewelry arts. Over the past 10 years, L'ÉCOLE has attracted more than 50,000 students of over 50 nationalities at its two permanent campuses in Paris and Hong Kong, as well as other nomadic campuses in Tokyo, Dubai, New York, Lyon, etc; while over100,000 people have visited 18 exhibitions held at different international locations of L'ÉCOLE. Stepping into 2022, L'ÉCOLE aims to continue to explore the fascinating world of jewelry in a broad and multidisciplinary fashion by adopting a fresh, pioneering approach across the globe.
"As we set sights on the next decade, we aim to further cement our commitment in making the knowledge of jewelry and gemstones accessible to all and are excited to extend our footprint further in Asia Pacific. As part of this, we are delighted to announce the opening of our third permanent school in Shanghai, which will offer classes, talks and exhibitions all year round to serve the growing demand for jewelry arts education among the Chinese audience," said Marie Vallanet-Delhom, President of L'ÉCOLE, School of Jewelry Arts.
"After L'ÉCOLE Asia Pacific's setting foot in Hong Kong two years ago, we can see that Shanghai has grown into a contemporary art destination, and we share similar values in transmitting and promoting the public education of art. L'ÉCOLE is excited to play a part in further enhancing the city's and the region's transformation to an arts and culture haven. We believe our third permanent campus in Shanghai will deepen the exchanges and dialogs between the East and the West as we extend to a wider global audience," said Élise Gonnet-Pon, Managing Director of L'ÉCOLE Asia Pacific, School of Jewelry Arts.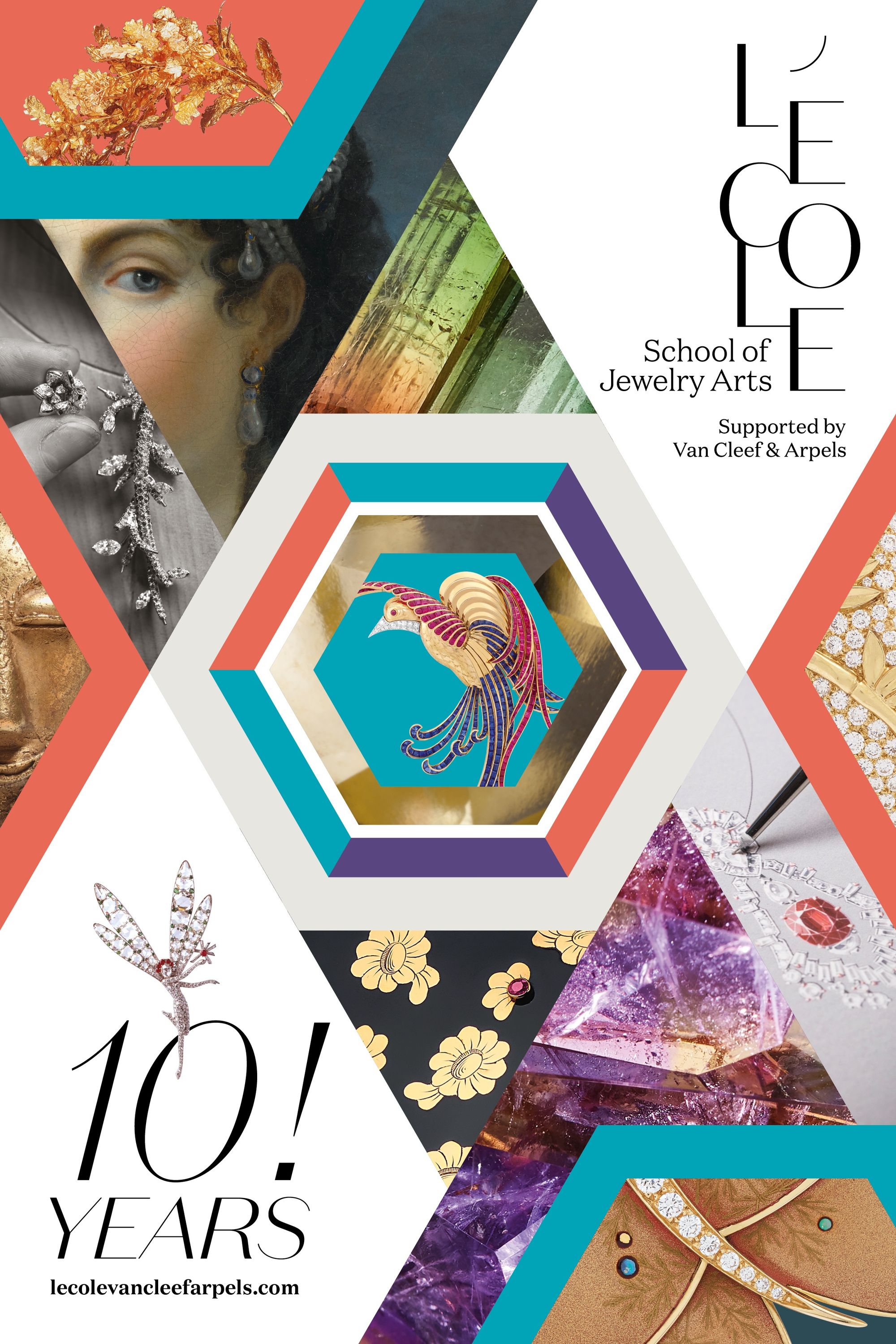 To better serve its community, L'ÉCOLE will be rolling out a WeChat official account which will feature information on course offerings as well as provide students with a convenient channel to receive updates and connect directly with the school in Shanghai and beyond.
Exhibitions will continue to travel around the world, including L'ÉCOLE Asia Pacific's fourth exhibition "Lacloche, Parisian Jewelers, 1892 – 1967" in Hong Kong; and the "Men's Rings" exhibition, currently featuring the breathtaking collection of Yves Gastou in Tokyo from January 14 to March 13, 2022, will relocate to Hong Kong later in the year.
Along with new courses, L'ÉCOLE will continue to develop Live Online Conversations, bringing together experts and explorers to dive into the many facets of the enchanting world of jewelry, allowing audiences more accessibility to art and jewelry lovers regardless of their country of residence or language.
In the next decade, L'ÉCOLE will scale new heights by continuing to innovate and transmit jewelry culture by setting off on new adventures and exploring new discoveries.
---
About L'ÉCOLE, School of Jewelry Arts
L'ÉCOLE, School of Jewelry Arts, was established in 2012 in Place Vendôme, Paris, with the support of High Jewelry Maison Van Cleef & Arpels and opened its second permanent location in K11 MUSEA, Hong Kong in November 2019. It is the first school in the world to invite everyone from the general public to connoisseurs to explore the world of jewelry arts. In addition to providing courses throughout the year at the permanent Paris and Hong Kong locations, L'ÉCOLE has expanded its educational programs worldwide with travelling editions featuring special courses, talks, publications and exhibitions in cities such as Tokyo, New York and Dubai. L'ÉCOLE carries several research projects and partnerships with museums and academic institutions, including Musée des Arts Décoratifs (Paris), The Comédie-Française Museum (Paris), École des MINES ParisTech (Paris), Liang Yi Museum (Hong Kong) and also Hong Kong Design Institute (Hong Kong). It also offers online educational videos and conversations, and a library specialized in jewelry arts.