With locations in Sai Ying Pun and most recently, luxury retail complex K11 MUSEA, multi award-winning The Fine Wine Experience is the city's leading wine retailer and events space. Kicking off from 29th April 2021, The Fine Wine Experience unveils a series of experiential wine events and masterclasses that will take place every Thursday (except public holidays) anytime between 5pm-8pm at its K11 MUSEA location.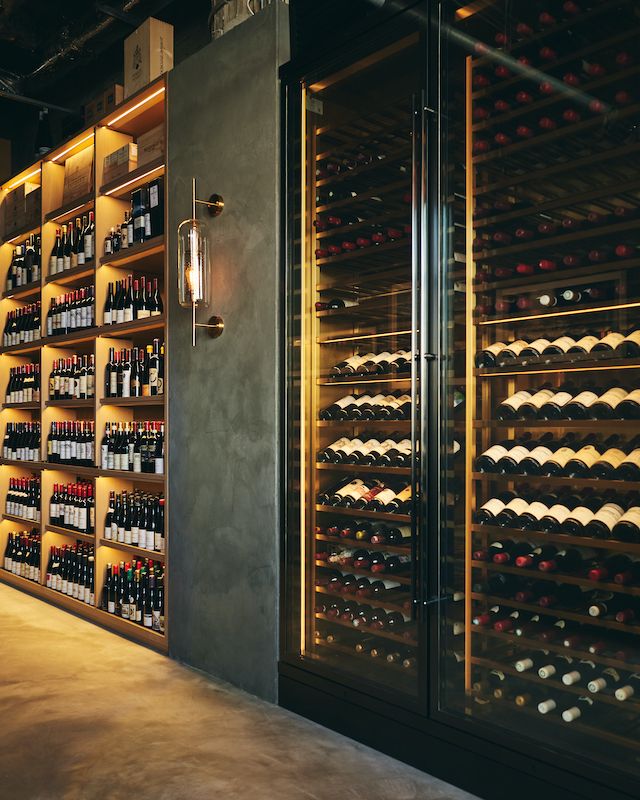 Designed for passionate wine lovers with the chance to taste top wines from all around the world, the private wine classes explore fascinating topics in the world of fine wines, from the emergence of Super Tuscans in the early 1970's to a deep-dive into particular wine varieties such as the highly adaptable Chenin Blanc from Loire Valley, and the French Syrah from Rhone Valley.
On 8th May and 29th May, The Fine Wine Experience will host special Saturday sessions from 2pm-3:30pm, with topics spanning the most renowned regions and producers of Pinot Noir in the US, to understanding the highest and most reputed classification of a vineyard – the Grand Cru.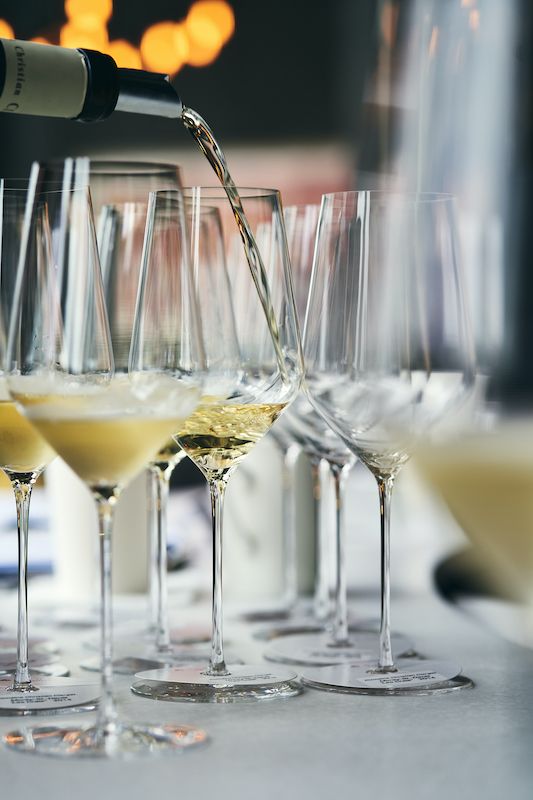 The full schedule of The Fine Wine Experience events & entry fees from now till end May 2021 is as below:
29th April 2021: Sine Qua Non – what does it mean to be a wine one can't live without?
2013 Sine Qua Non - Female Grenache
2013 Sine Qua Non - Male Syrah
2004 Sine Qua Non - Poker Face Syrah
Price: HK$1,080 per set
6th May 2021: What's a Super Tuscan?
1995 Tenuta dell'Ornellaia - Masseto
2015 Tenuta dell'Ornellaia - Ornellaia
2008 Marchesi Antinori - Tignanello
Price: HK$820 per set
8th May 2021 (SATURDAY) – Explore the top US regions and producers for Pinot Noir
2017 Lucunda Russian River Valley Pinot Noir
2014 Caballus Pinot Noir Willamette Valley
2014 Kosta Browne Gap's Crown Pinot Noir
2014 Rhys Vineyards Alpine Vineyard Pinot Noir
2009 Sea Smoke Southing Pinot Noir
2000 Marcassin Estate Blue Slide Ridge Vineyard Pinot Noir
Time: 2-3:30pm
Price: HK$1,100 per person
13th May 2021: The Loire Valley's jewel that ages with elegance – Chenin Blanc
2017 Domaine Arnaud Lambert - Saumur Blanc Brézé 'Clos David'
1953 Domaine Huet - Vouvray Le Mont Moelleux Première Trie
1973 Domaine des Baumard - Quarts de Chaume
Price: HK$520 per set
20th May 2021: Established and emerging regions
2006 Alvaro Palacios - L'Ermita
2004 Benjamin Romeo - La Cueva del Contador
2017 Forjas del Salnés - Goliardo Caiño
Price: HK$600 per set
27th May 2021: Syrah from the Rhone Valley – France or Switzerland – which do you prefer?
2013 Jean-René Germanier - Cayas Reserve Syrah
2015 Maison Paul Jaboulet Aîné - Hermitage 'La Chapelle'
1998 Domaine J.L. Chave - Hermitage
Price: HK$660 per set
29th May 2021 (SATURDAY): Burgundy 101 Session: What's in a Grand Cru?
2018 Domaine Paul Pernot Bienvenues-Bâtard-Montrachet Grand Cru
2017 Hospices de Beaune / Etienne de Montille Corton Blanc Grand Cru Cuvée Docteur Peste
2017 Domaine Comte Georges de Vogüé Bonnes-Mares Grand Cru
2014 Domaine Perrot-Minot Chapelle-Chambertin Grand Cru
2015 Philippe Pacalet Echezeaux Grand Cru
2011 Domaine Lignier-Michelot Clos de la Roche Grand Cru
Time: 2pm-3:30pm
Ticket: HK$2,100 per person
The Fine Wine Experience in K11 MUSEA is open from 12pm to 10pm (and 12 midnight when restrictions are lifted), seven days a week. Reservations can be made by calling +852 2803-0820 or through the 'K11 HK' mobile app.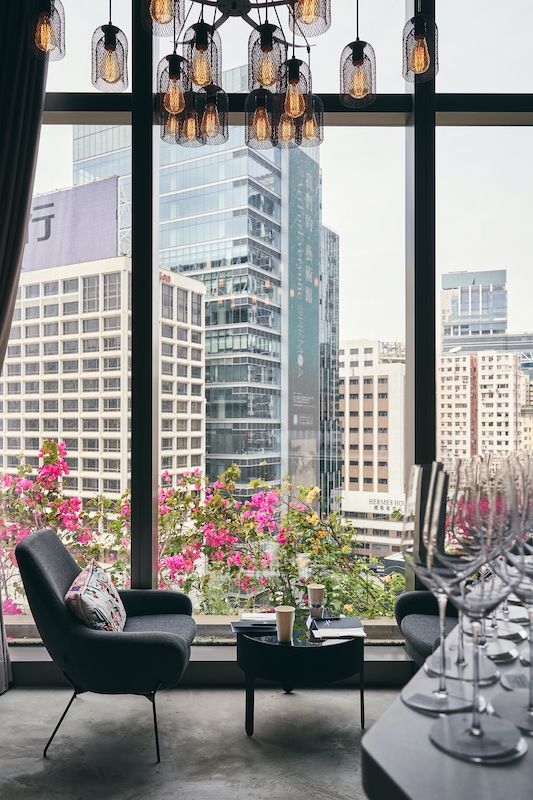 The Fine Wine Experience K11 MUSEA
The city's leading fine wine retailer, The Fine Wine Experience has been awarded the prestigious 2020 Fine Wine Retailer of the Year Asia Award by The Drinks Business Magazine (in addition to 2020 Best Drinks Event Asia following a 19th Century Themed Wine Dinner).
The Fine Wine Experience's Kowloon outlet is a beautiful contemporary designed lounge and shop, in keeping with K11 MUSEA's 'modern elevated lifestyle' approach. Up on the 6/F, at shop 606, and set amongst restaurants and art galleries, it features seating for 22 guests, including an 8-seater private room and an alfresco terrace. It is the perfect place to wind down with friends over a glass of wine and a platter of snacks after work, before and after dinner, or even a break after shopping, all whilst enjoying the inimitable view of the Hong Kong Island skyline from the harbour's edge.
As Hong Kong's best wine retailer, The Fine Wine Experience boasts an impressive line-up of coveted bottles that cover famous wine regions and terroirs worldwide. Guests visiting the K11 MUSEA lounge can enjoy fine wines by the glass or bottle, at retail prices, saving up to 75% compared to similar lounges. Moreover, the list is broad in range, and deep in vintages, with an especially strong focus on domaine-produced Burgundy wines, fine Bordeaux châteaux, and leading estates from around the world – Domaine de la Romanée-Conti, Château Pétrus, Screaming Eagle, Biondi-Santi, and more.
---
About The Fine Wine Experience
The Fine Wine Experience is a leading Hong Kong fine wine merchant. We represent over fifty family wine estates, including a number of the world's finest, which we import directly to Hong Kong. We specialise in particular in Burgundy domaines. We also recognise the need in Hong Kong for access to well-stored mature vintages of fine wine, and we offer the city's largest selection. We believe in wine as an experience, rather than a product, and our qualified, experienced fine wine specialists are ready to help guide you to the right bottle for your taste and the occasion you have in mind.  We host regular wine tastings, masterclasses and dinner events – including one of the world's largest Burgundy annual events – The Fine Wine Experience Burghound Symposium. We offer the chance to enjoy fine wines with a view at our K11 MUSEA lounge, and at our restaurant Bâtard, in Sai Ying Pun. Both wine lists are offered at retail prices so you can enjoy better for less. We are recipients of the Drinks Business, Best Drinks Event Asia 2017, 2018, 2020, and Fine Wine Retailer 2020.
The Fine Wine Experience Contact Information
Address:
Shop 606, 6/F K11 Musea, 18 Salisbury Road, Tsim Sha Tsui, Kowloon
Shop A, G/F, 165-166 Connaught Rd W, Sai Ying Pun
Opening Hours: 12pm-10pm daily (12 midnight once restrictions are lifted)
Tel: 2803-0820