(the cellar, which was extended and adapted between 2000 and 2002 to support production spearheaded by Redigaffi, one of the few Italian labels that are listed by Liv-ex, the index that measures the progress of the prices of fine wines, which are often purchased as investments.)
by Alessandra Piubello photos by Lido Vannucchi
The Suvereto winery nurtures unbridled love for wine; such as the Merlot of Redigaffi, an authentic work of art in red and the lead role in our vertical.
Tua Rita. A dedication to wine lovers, with those seven memorable labels, including a Forever? An oenological signature, 24 years old, radiant in the global firmament? Rita, that short name, and that surname, Tua, is the response in flesh and blood (and smiles) to both these questions. At 71 years of age, after a lifetime's work, she is still the point of reference. She is the origin. Let us go back to 1984, when Rita and her husband Virgilio Bisti were seeking their terrestrial Shangri-La. Delivering themselves back to the land, to cultivate it like their forefathers. No specific project to make wine. That would come later, partly by chance, partly out of nostalgia for a bucolic childhood, and partly for a destiny that was written, followed by passion, determination, the courage to innovate, and the will to create unique wines. They came to Tuscany, to Suvereto in the Notri district: olive groves, a couple of hectares of vines planted around a ruined farmhouse. They fell in love. It is Alta Maremma, between the Metallifere Hills and the Tyrrhenian Sea, which is only ten kilometres away; in the distance the hills of Elba rise, and you can clearly make out the pink-marble quarries of Perlato del Bosco (one of the famous labels).
Soil with north-south exposure, at around 100 metres of altitude, consisting of bone, clay, silt and sand, rich in mineral microelements, and caressed by warm winds. At the time, Val di Cornia (the precursors that brought fame to this strip of land unknown to the wine panorama were a driving force for the district, to the ex-tent that today there are two DOCGs, the first is Val di Cornia, and the second is Suvereto) was primarily a land of woods, principally cork-trees (the name Suvereto derives from there), with few vines. They met an ambitious young oenologist, Luca D'Attoma (who decided to leave in '99 and was replaced until 2010 by Stefano Chioccioli, then returned in 2011), and on his advice planted vineyards in '88 with a density unheard of in those days (8-9,000 plants per hectare), using short-pruning and thinning (uncommon practices at the time), working with a Bobard tractor (imagine the faces of the local farmers!), putting their trust in international varieties (they were the first to plant Merlot in the area, and very probably also Cabernet Sauvignon), they procured clones that were not very productive. From amateurs they became producers, managing with time to earn a glorious international reputation.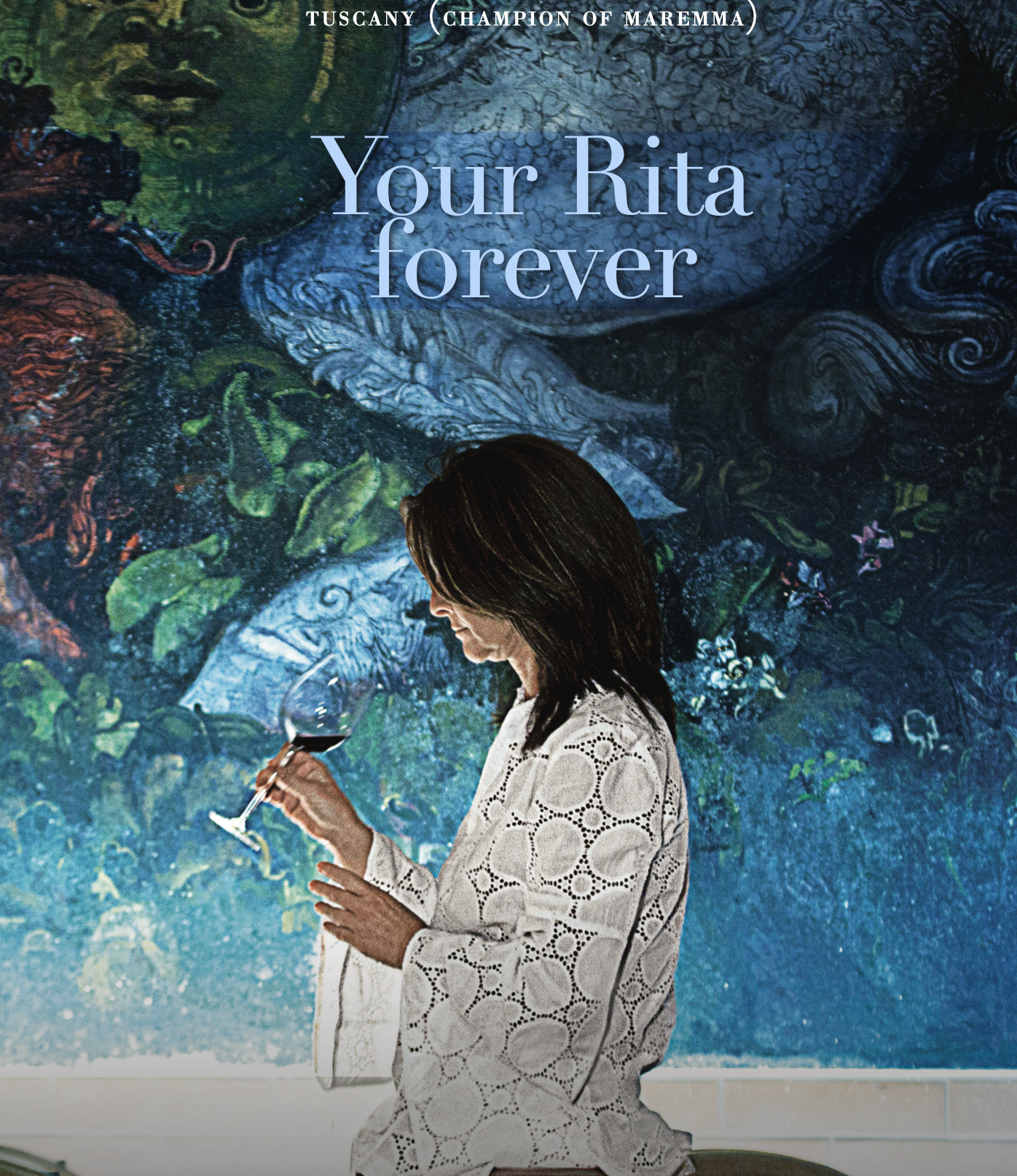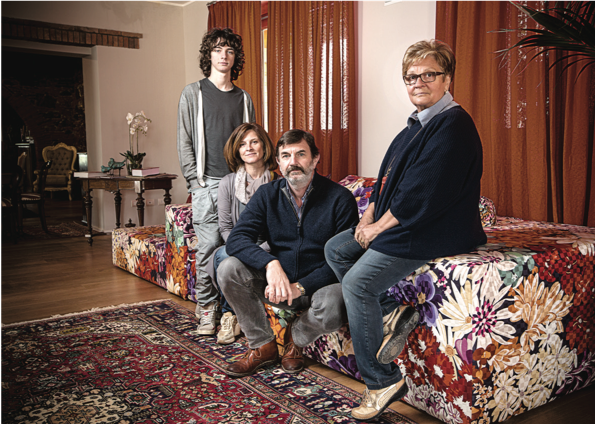 From very few numbered examples (Leonardo Lo Cascio, having become the historic company importer for the United States, when he came to Rita for the first time in the '90s, stunned by the unexpected artisan nature of the winery, could not obtain even one bottle and had to cross the ocean empty-handed) to 300,000, from a couple of hectares to 38 (certified organic), from Italy to 55 countries worldwide. A vital role is held by Stefano Frascolla, husband of Rita's daughter Simena, (when her father died in 2010, she joined the company), who managed the winery until 2009 and then devoted himself to foreign markets, with deserved success.
The tale has another character, the soloist of the vertical: Redigaffi.
This is a pure Merlot from 1994: Giorgio Pinchiorri, who knows about wine and immediately saw its grandeur, tried to purchase all the barrels at once, but had to settle for only some. So this is a legendary wine, an icon of Italian bien boire.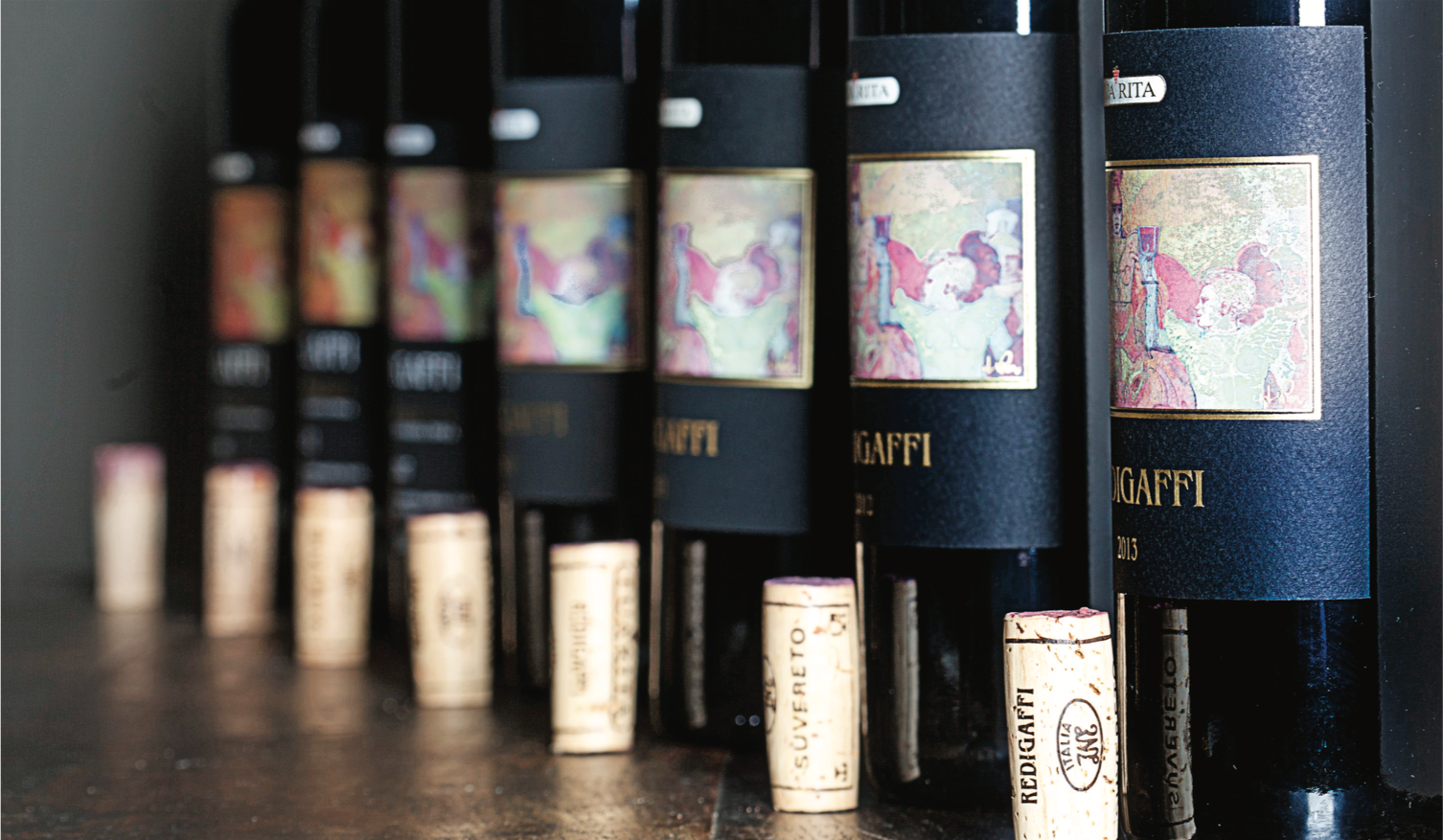 【94】2011 This wine represent a change of pace for Redigaffi: the marathon-runner substance will bring further emotions, but it is already sublime, an entity completely different from all the others. It is a burst of energy, vibrant and continuous. Luminous, sunny, pulsating with pure slender strength, with full-bodied dynamism. Saline and savoury, it has rewarding gustatory tension and is rich in facets and nuances. Drink and drink again.
【94】1999 A broad panorama of shimmering and evocative aromas (whispers of pastel shades, flashes of purest peaks) in this 1999. Notes of balsam and humus, dark fruit and wet earth, and then an iron spirit comes through. Mellow, with a gustatory profile of timeless finesse, that roundly caresses the taste buds, tactile. This wine, from an end-of-century vintage, is moving poetry.
【92】2013 Spirited, crisp and expressive fruitiness on a bed of spices. Well-calibrated tannins in a lively texture which reveals itself eagerly, relying on the richness of the fruit. Plenty of pulp but with an upbeat design, it has highly enjoyable, unstoppable rhythm. It will surely manifest all the more complex and profound traits of its character with the passing of time.
【90】2012 The bouquet is mellow and warm, redolent of the earth, with ferrous and balsamic notes. Aromas of still-to-be-digested oak spices, but the consistent structure holds and sustains all the exuberant force expressed by the tannin. With a few more years of ageing in the bottle, this Redigaffi 2012 will ably amalgamate all of its copious matter with balance and poise.
【90】2010 Enchanting aromas of spicy, balsamic and fruity notes, with a touch of medicinal herbs in a Botticellian glass, and prosperous grace. The development is harmonious, the fresco rather dissolved and fluid, more airy than earthly. A slender and austere silhouette of refined feminine balance, this 2010 extends into a finale with a bite that has a hint of almond.
【90】2007 Concentrated and powerful, with exuberant aromas of chocolate, dark plums, incense, liquorice and cigar box. Opulent, dense, and monumental. Plenty of structure, smooth extraction and polished tannins that flow like silk. It is a bewitching wine, which infuses warmth and mellowness, yielding elegant spiciness and leaving a profound denouement.
【89】2003 Let us dispel the obvious, the hot year, blah, blah, blah. A surprising exception - and this is the beauty of this wine - that rises above the prejudices. Warm but lively fragrances, hints of Mediterranean maquis, carob and vivid red fruit. The fabric is stitched from sullen tannins, but it has great dynamism on the palate and its true class emerges in its extension.