Bonhams is to sell one of the most exciting and comprehensive collections of rare Whisky, Cognac and Armagnac to appear on the market for many years. The Old, The Rare and The Only: an extraordinary single-owner collection of rare Whisky, Cognac and Armagnac will be offered over two sales in London on 13 April and 10 June 2022. The private collection took more than 20 years to assemble and includes some of the most desirable and rarest bottles ever to appear at auction.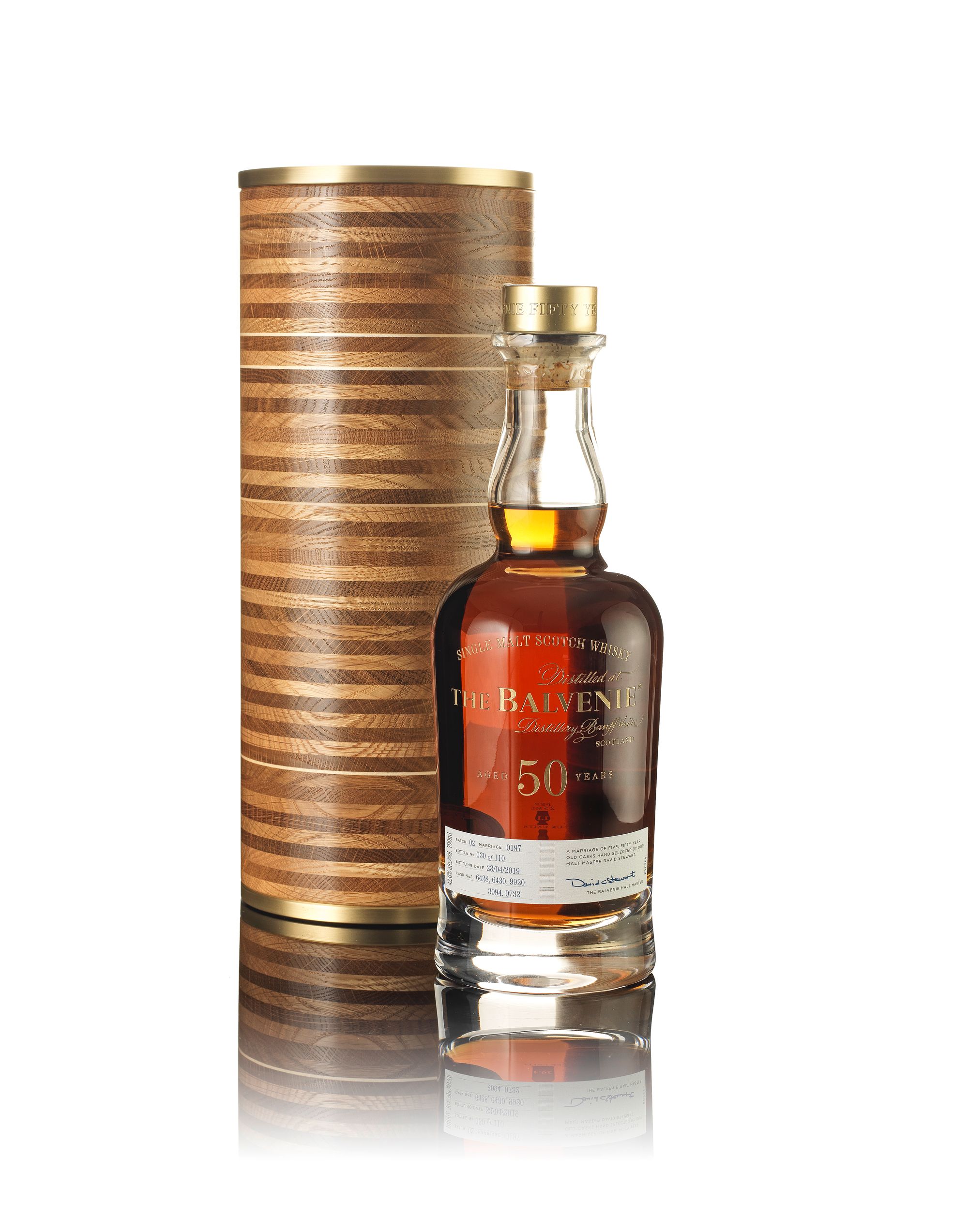 With more than 400 Single Malts, the collection is a Scotch Whisky time capsule. There are vintages from eight decades from the 1920s to the 2000s with many whiskies matured for up to 60 years and beyond. The exceptional Whisky collection is matched by more than 100 bottles of outstanding Cognac and Armagnac.
Diego Lanza, Bonhams Senior Whisky specialist in London said: "This wonderful compendium of old, rare, and unique aged spirits was put together by an avid collector who travelled the world chasing down the rarest and most desirable bottles of single malts, Cognac and Armagnac. The quality is staggering and there are bottles on offer of such rarity that collectors can spend a lifetime waiting for them to appear on the market. A remarkable selection of 'one of ones', unique bottles of Cognac for example, is being offered for what could be the only time at public auction. And I'm particularly pleased that we're shining a spotlight on some very special Armagnacs, a spirit which is often overlooked but, at its best, is a match for single malt Whisky and Cognac."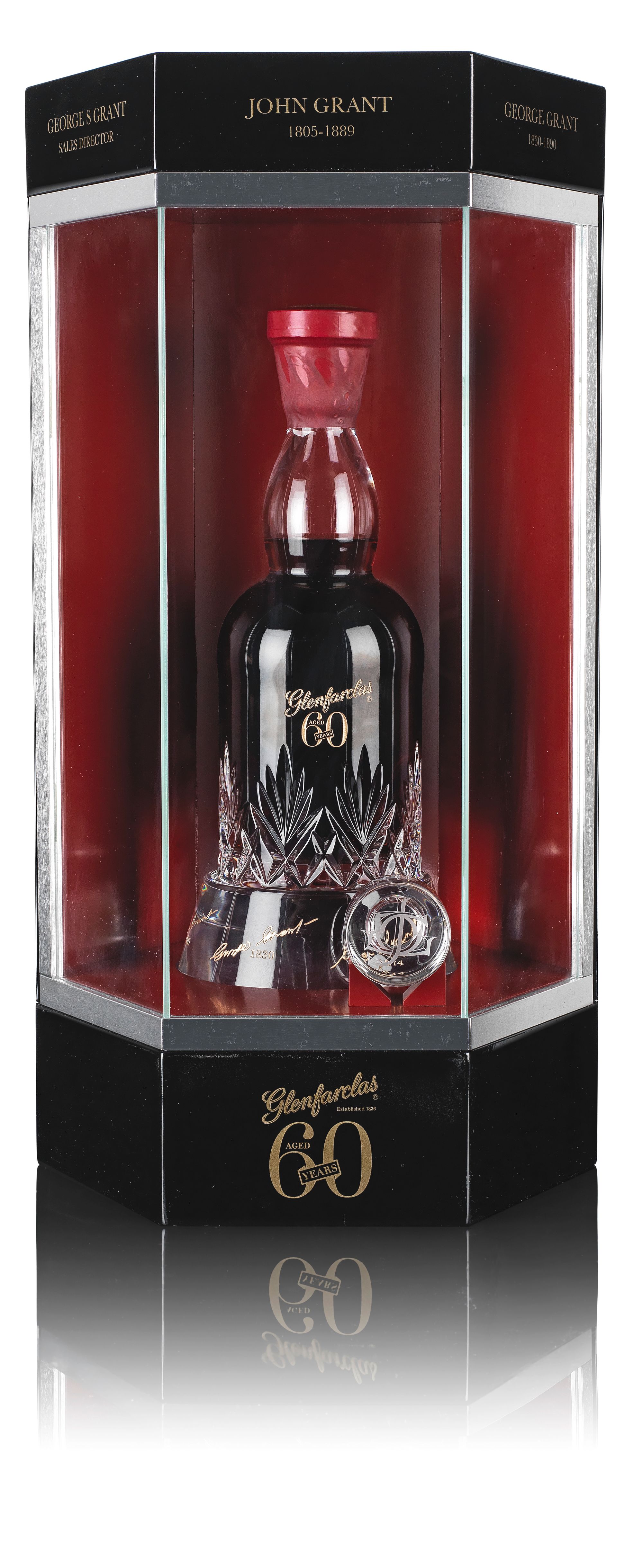 Highlights of the 13 April sale include:
Whisky
Glenfiddich Rare Collection-64 year old-1937. Regarded as the most legendary Glenfiddich ever produced, this is bottle No. 9 of 61 (£80,000-90,000).
Black Bowmore Aston Martin DB5-31 year old-1964. This legendary Bowmore vintage was first bottled in 1995. Renowned for its unparalleled taste, it was re-bottled in 2020 and is presented in a decanter that incorporates a genuine Aston Martin DB5 piston. It is decanter 19 out 27 (£75,000-85,000).
Mortlach-70 year old-1938. One of the oldest single malts ever bottled was distilled in 1938, bottled in 2008 and released in a strictly limited edition of 54 of which this is decanter number 16 (£25,000-35,000).
Ardbeg Double Barrel-1974. Two bottles from a limited edition of 250 pairs. Presented in an original bespoke leather-bound gun case made by Purdey & Sons, the pair comes with eight engraved sterling silver drinking cups (£20,000-25,000).
Glenfiddich 1978-32-year-old. The Rafael Medina Edition is incredibly rare, and this is bottle 2 of only 7 in the world (£10,000-12,000).
The cream of the crop of the Macallan's legendary 1940s' production era including The Macallan 1949 Millennium Decanter 50-year-old (£25,000-30,000); The Macallan Select Reserve-51 year old-1948 (£14,000-16,000) and The Macallan Select Reserve-52 year old-1946 (£13,000-15,000).
Glenfarclas 60-year-old. Bottled 2014, it is one of 360 bottles (£14,000-16,000).
Cognac
Stunning bottles from the highly select charity auctions held at the biannual cognac industry's festival in Jarnac "La Part des Anges". Producers compete to offer the most distinctive and high-quality lots many of which are 'one of one'.  Among the unique bottles featured in the sale are:
Frapin "In honour of Jehan Frapin" made exclusively for the 2014 auction.  It comes in a crystal decanter made by the 350 year old Rogaska company and contains the oldest eau de vie from Frapin (£10,000-15,000).
Pierre Ferrand-Mémoires-1969 Bottled in 2016, the 1969 vintage has been praised for its bouquet of delicate spices and dried fruits, developing subtle aroma of pear and liquorice with age (£7,000-9,000).
Hardy Hommage-1961-Cuvee Francis Hardy one of one Trèves Lalique Decanter. Offered at the 2014 auction, the decanter was filled with a very rare single vintage Hardy Cognac 1961, selected from the private stock of former Cellar Master Francis Hardy   and signed by Bénédicte Hardy, 5th Generation of Maison Hardy Cognac (£14,000-16,000).
Godet-Origine a Jeroboam of Godet-Origine number one of three bottles. An assemblage of 45 year old eaux-de-vie, it is accompanied by a solid copper sculpture stand and copper finished glass pipette by Romain de Souza (£15,000-20,000).
Spectacular examples from Rémy Martin include Rémy Martin-Louis XIII Black Pearl-Magnum (£35,000-45,000); Rémy Martin-Louis XIII Rare Cask 43.8 (£13,000-16,000); and Rémy Martin-1875. Rémy Martin Cognacs very rarely bear a vintage, and this incredibly old and rare example was distilled in 1875, as the Phylloxera crisis was devastating the region of Cognac (£9,000-12,000).
For the first time ever at auction, a complete set of Hardy cognac "Legacy" in Lalique. This is an extremely rare limited-edition that was made exclusively for VIP customers. Only 10 sets were made, each one with a different assortment of three eaux-de-vie vintages in individual Lalique crystal decanters.  The Cognacs – 1802, 1812, 1820 – were selected from the rarest of Jacques Hardy's private collection. (1802 – £15,000-18,000; 1812 – £13,000-16,000 and 1820 – £12,000-15,000).
Armagnacs
Examples include:
Château du Bourdieu 1830 (£1,200-1,600)
Castarède 1893 (£800-1,200)
Darroze-47 year old 1961 (£300-500)
Baron de Sigognac 1961 (£250-400)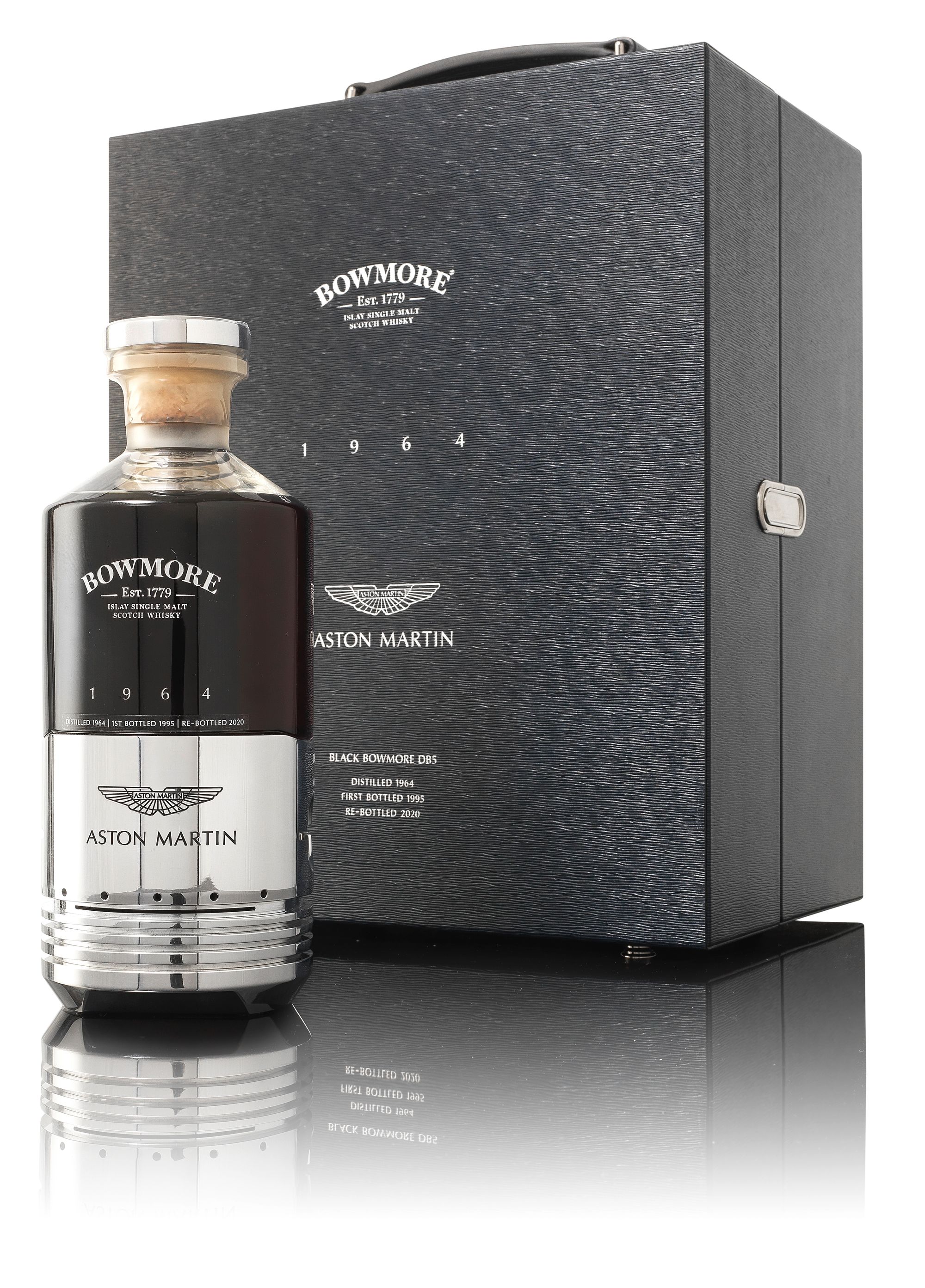 ---
Bonhams, founded in 1793, is one of the world's largest and most renowned auctioneers, offering fine art and antiques, motor cars and luxury. The main salerooms are in London, New York, Los Angeles, Paris and Hong Kong, with auctions also held in Knightsbridge, Edinburgh, and Sydney. With a worldwide network of offices and regional representatives in 22 countries, Bonhams offers advice and valuation services in 53 specialist areas. For a full list of forthcoming auctions, plus details of Bonhams specialist departments, please visit bonhams.com