The dynamic between the dish and the glass tells a lot about a restaurant. Let's take a look at how the chemistry between the chef and sommelier of Bibo creates transcendent gastronomic experience
by Vanessa Hung photos by Keith Sin
The dynamic between the dish and the glass tells a lot about a restaurant. Let's take a look at how the chemistry between the chef and sommelier of Bibo creates transcendent gastronomic experience by Vanessa Hung photos by Keith Sin This dining experience started with finding my way there. Proudly situated on Hollywood Road, Bibo is hidden among the chic antique shops and the endless concrete stairs, masked by the sign"Le Compagnie Générale Française de Tramways", the very first thing that came to sight when I finally reached the restaurant. A proper entrance door or an automatic all-glass sliding door were nowhere to be found. The sealed golden door was eventually opened for me after pushing a tiny button spotted on the far right, a prelude for this mischievous Bibo experience. Once entering Bibo via a discreet door, it felt like stepping into a whole different territory filled with contemporary art deco with authentic installations by both Eastern and Western names such as Bansky, Jean-Michl Basquiat, Space Invader and King of Kowloon. Fully embraced by the 1930s ambiance, Bibo has an unparalleled interior design, from the French oak parquet to the stone slab dining tables, which matches its French gastronomy concept impeccably. The duo behind Bibo, Executive Chef Mutaro Balde and Head Sommelier Wallace Lo, strive hard to give a vibrant French spirit to the menu. We caught up with both to talk about the extraordinary food and wine philosophy of Bibo.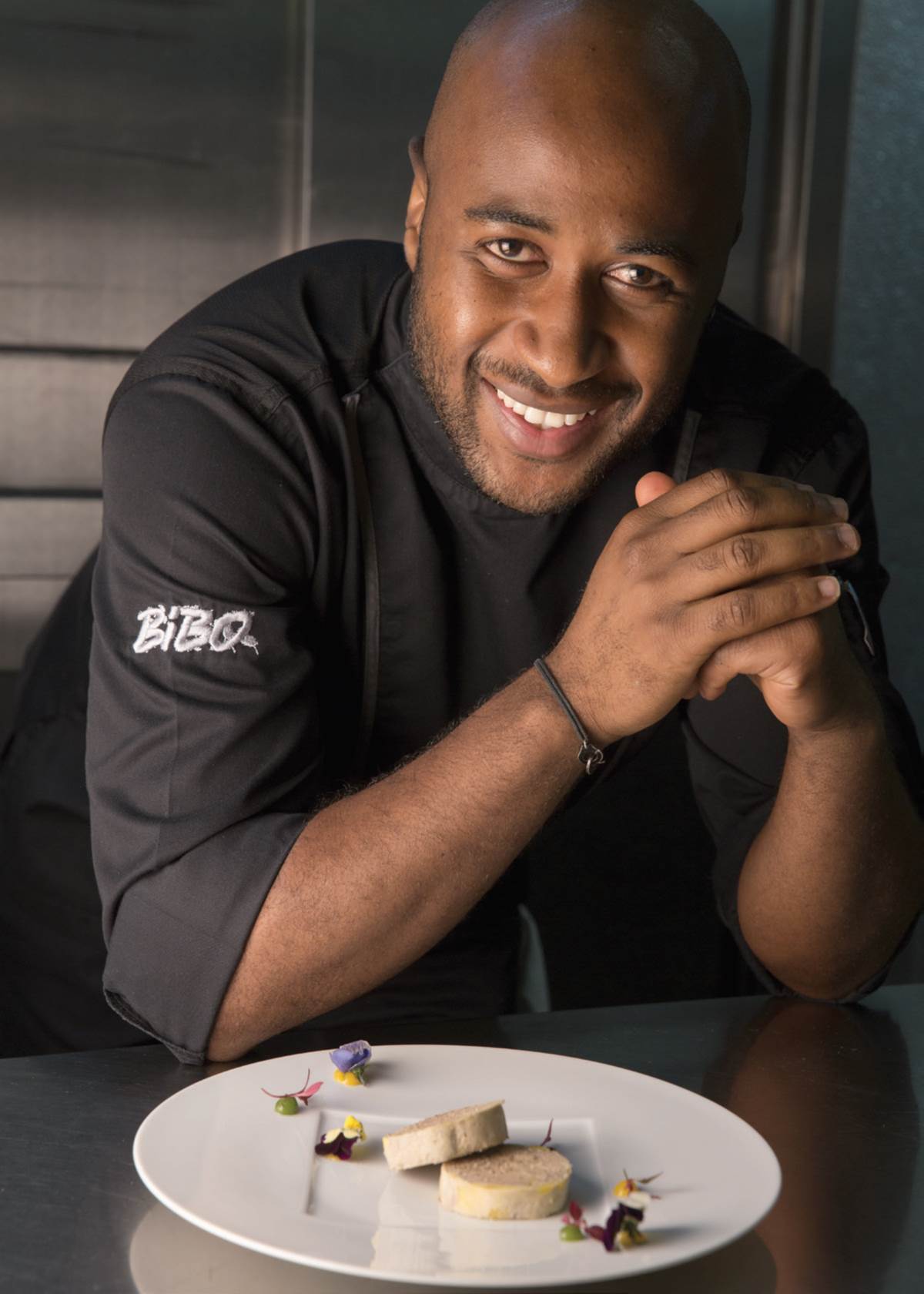 At the helm of the culinary team, Balde spent his time under three Michelin-starred Alain Ducasse in Paris and Joël Robuchon in London before heading Bibo. Balde considers coming to Hong Kong as a completely novel experience for him since he has to learn to design dishes that suit Eastern palettes. "People in Europe have a liking of salty food. But in Hong Kong, I need to reduce that in order to accommodate the guests. One of the chefs' responsibilities is to understand your diners." Balde shared his experience. Every dish pays homage to the traditions of French cuisine, with his career-long favourites such as truffle and foie gras being the noble ingredients. Lo, one of the youngest sommeliers in Hong Kong, worked at "The French Window" and Hotel ICON before landing the job of Head Sommelier at Le Comptoir Group. Lo recalled that he always had a passion in food and beverage, but particularly interested in wine because of its great ability in pairing with different food. "Wine without food is dull. I want to play magic with wine and food pairing that surprises people." Lo expressed in an enthusiastic tone. The wine menu is comprised of strictly French wines,"We have an extensive Burgundy list which goes with our food menu neatly. As a big fan of Champagne, I came to Bibo was partly because of its diversified Champagne menu." Lo felt blessed to have 600-700 wines to play with at Bibo, including his favourite champagne, biodynamic and natural wines and a wide array of French wine from legendary houses and small producers.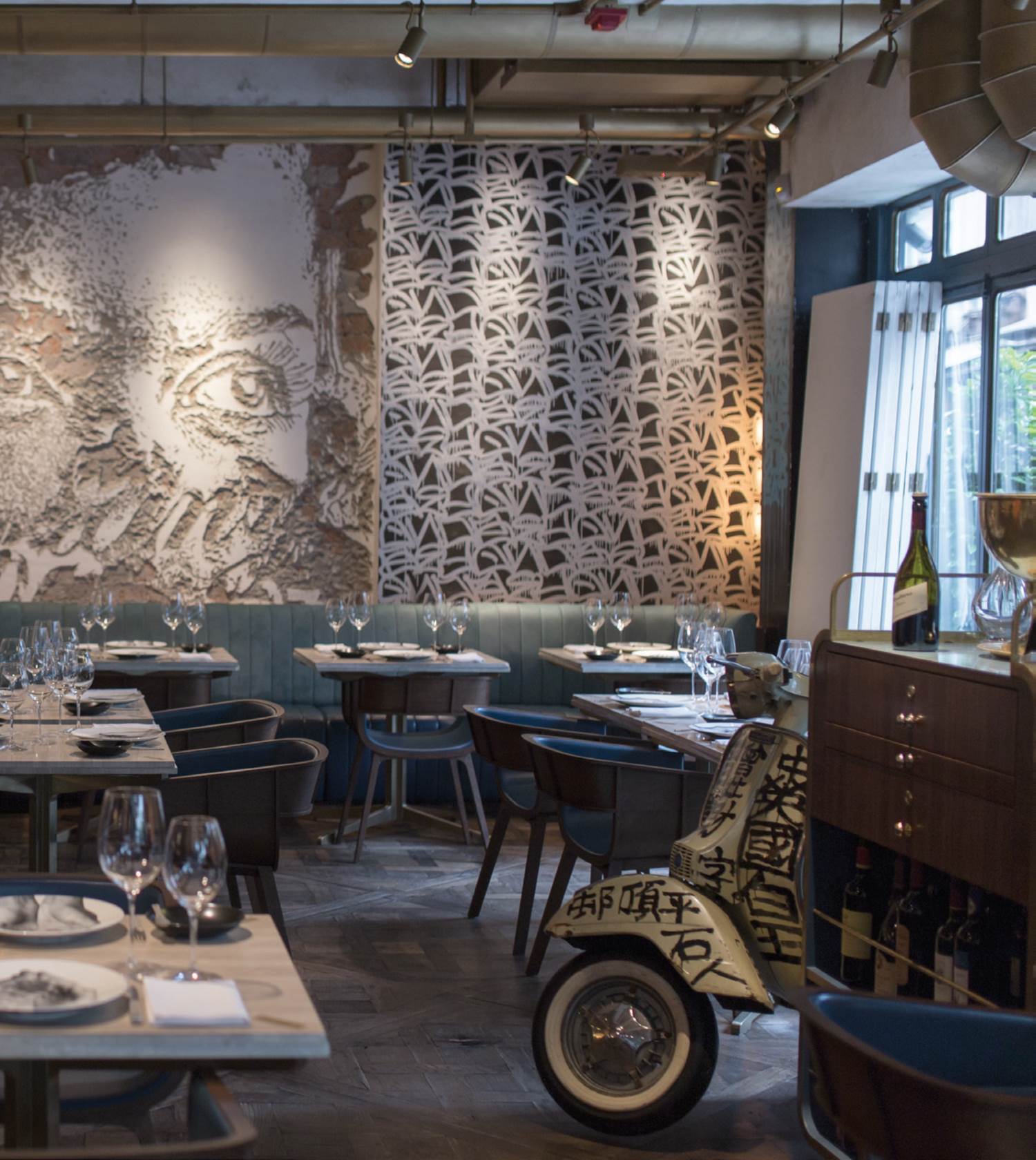 The chemistry between the two is instrumental in the success of Bibo. Every week, they will sit down and discuss what to change and to keep in the menu. Menu changes seasonally, in which Balde and Lo have to accommodate with one another in order to create a unique gastronomic experience for diners. "If there's a need, I'll tell the chef to reduce the sauce or sugar in the dish, or to make other adjustment. This is what we need to work together on a regular basis." For instance, for one of the signature dish- es La Salade Végétarienne (Figs, Asparagus, artichokes, fennel, burrata and black Périgord, Truffle Vinaigrette), after a few tastings and thoughtful consideration, Lo opted to pair it with 2012 Francois Cotat Sancerre Les Caillottes from Loire, France. The engaging hint of minerality and crisp acidity of the wine matches the refreshing salad wonderfully. "Wine and food are like two people dancing together. If you don't understand them together, they won't dance well together." Lo reckoned. Although Balde is a non-drinker, he somewhat understands the taste of wine simply by listening while Wallace talks about them, "Wallace's passion about wine is infectious. We teach each other new things every day, and we have a great team to back us up."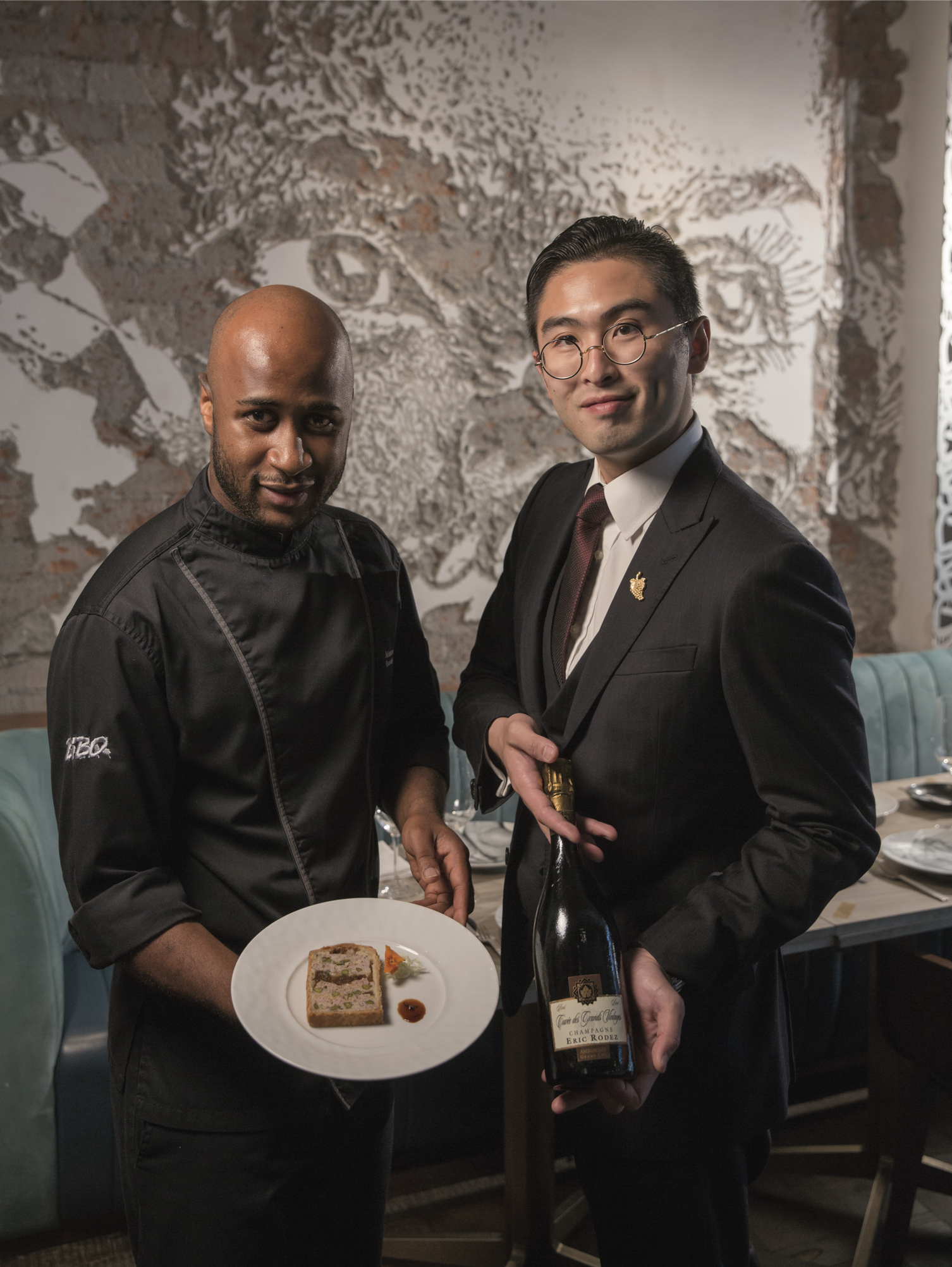 Bibo is different from other traditional fine dining restaurants. And that is quite clear, judging from the ingenious merge of an abandoned tramway company and the contemporary interior design. Both Lo and Balde believe that there is no strict rule at Bibo. If you want to dress casually or joke around at the dining table, feel free to do so. Albeit the elegant establishments and proper dining etiquette for place setting, Bibo attempts to maintain a non-intimidating atmosphere for guests, creating a fun-filled and extraordinary dining experience. As Lo concluded, "Your senses will be spoiled at Bibo. You come here, forget about work, and not to think about anything mundane, but to have a good time." Dining at Bibo is as if Alice tumbles down the rabbit-hole into the Wonderland and embarks on an adventure in the fantastical world, but only with great food and wine in good company.
"As a chef, it's very important to understand your diners."
---
Bibo
163 Hollywood Road Sheung Wan Hong Kong
tel. +852.2956 3188 - www.bibo.hk