by Vanessa Hung photos by Keith Sin
Nicholas Pegna returned to HK as Head of Asia Pacific of Berry Bros. & Rudd, seeking to bring fresh perspectives to the company and the ever-changing wine industry
Good news for Berry Bros. & Rudd (BB&R) a new office has just opened in Central and Nicholas Pegna has returned to Hong Kong after 4 years in Singapore as Director of Southeast Asia, seeking to create a refreshing scene for BB&R and the wine industry. A passionate wine lover and fervent collector, Pegna bears the management responsibility for all wine and spirits activities across the Asia-Pacific region as the new Asia Director. Joining BB&R in 1998, Pegna has witnessed the ups and downs of the wine market in Asia. Having over 15 years of experiences, Pegna noticed an interesting phenomenon, "There are more and more crossovers between consumers of premium spirits and collectors of fine wine. In the past, they were quite separate." Customers nowadays no longer have one single preference toward wine and spirits; instead, more of them are interested in purchasing cask of whisky, drinking premium gins and understanding the world of fine wine all at once. Engaging with customers becomes the first priority of Pegna, "I hope to create synergy that is different from the past, focusing on both sides of the wine and spirits businesses." The approach of mixing old and new is what Pegna will pursue after. While customers have a favourable relationships with existing producers, they are also in search for a variety of relatively new and interesting wines to purchase. "Our buyers rely on the relationships with the existing producers whom we work with, but they also want to be introduced to new producers. It is our goal to relentlessly strive to find new producers in exciting and unheard of areas." Embracing both traditional and modern style of producers, Pegna noted, "Sometimes, old methods are necessary, but we want to make sure the new generations come through." With Burgundy and Bordeaux still remain to be the top of the list, Barolo and Barbaresco are significantly rising in popularity. Both regions are from the Piedmont region in Northwest Italy, producing wines with Nebbiolo grapes. "I foresee that we'll come to look at the top villages at Barolo and Barbaresco the same way we look at Burgundy and Bordeaux." Pegna said between sips of his wine.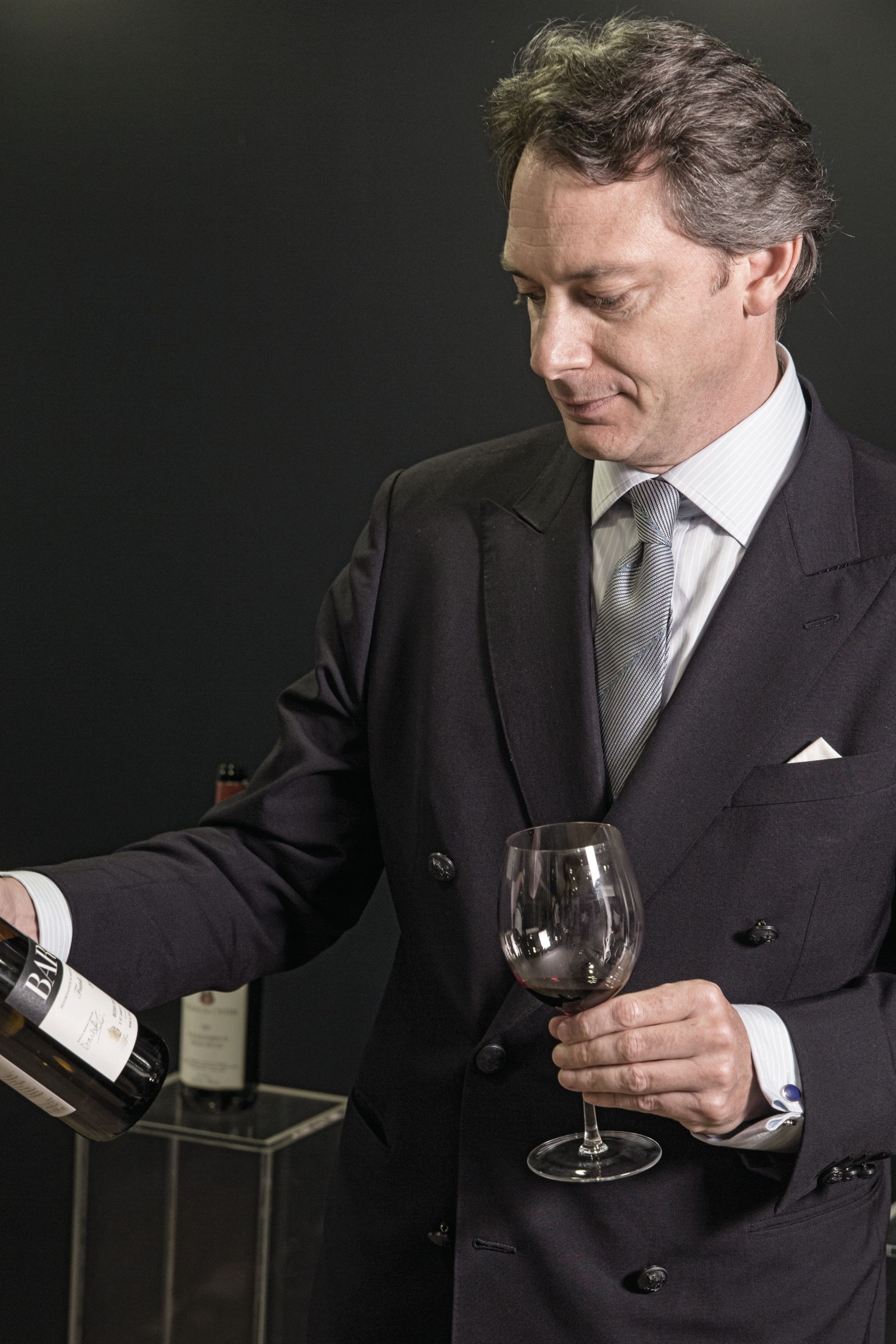 With numerous years of experiences working in the Asia-Pacific region, Pegna has cultivated sharp insights about wine investment. Many factors are at play when it comes to wine investment, "People buy more than they need and sell some of them in order to fund new purchases. We don't talk about investment in pure sense, what we do is to pull data and look at how the wine fared in the past." Being observant is essential to succeed in wine investment. The market moves at an exponential rate, thus keeping an eye on new products and identifying market trends are vital. "We need to understand the way that market moves according to what excites people. When a new wine comes as ready to drink, and within all these wine talks among the drinkers, the market will move accordingly." The power of amateur drinkers and collectors are becoming as important; social media is driving opinions as well, demonstrating that collective opinion about the wine greatly influences the market.
In 2010, Berry's Broking Ex- change (BBX) was launched as the first online exclusive wine trading platform, enabling people to get access to rare bottles and vintages, BBX also allows wines stored in their warehouses to buy and sell private stocks. With the stocks stored under bond in customer reserves, provenance can be ensured under rigorous examination of the wine. "If the whole life of a wine, such as source and origin, can't be demonstrated, then there's a question mark there regarding its legitimacy and quality." Pegna commented. Wine can be a brilliant investment, but there is a risk if people are buying for the wrong reason, and speculate the wrong stage of the market, and looking for quick return. "Purchase a great quantity as early as you can and sell them when the market is in demand. The most important thing is you have to love and believe in the wine you purchase." With such a crowded market out there, Pegna reckons that being relevant to the consumers is essential. Having a new office in Cen- tral, to Pegna, is exhilarating and offers a chance to reach out to a wider base of consumers. "It's exciting to move our operations to Central this year. With the right location and the right team, I firmly believe BB&R has the right ingredients to engage with more wine lovers." Experienced, confident and truly passionate, Pegna's return is to lead Berry Bros. & Rudd to have a change of scene, and to bring consumers to wander through the boundless wine world.