by Tersina Shieh
Andrew Caillard, a truly versatile wine personality and talented artist, takes a journey of the senses in the world of fine wine and art.
Most wine lovers know of Andrew Caillard as a Master of Wine, co-founder of Langton's Fine Wine Auctions, Australian wine expert, wine critic ... and producer of the documentary 'Red Obsession', but not too many know that he also has his own wine label. It was exactly because of this curiosity that I attended the recent vertical tasting of his Mataro from Barossa to see what style of wine such a high profile expert had to offer. The Mataro grape is the same as Mourvèdre from Southern France or Monastrell from Spain.
It was introduced to Australia around 1830 and had become an important silent partner in blends of most wines by the mid 1900s. However, it gradually made way for more fashionable grape varieties like Cabernet Sauvignon and Shiraz, until Aussie's winemakers realised that they could label Mataro as the trendier Mourvèdre and, even better, blend it with Shiraz and Grenache to produce a Southern Rhone style wine now famously called GSM. At the tasting, what caught my eye was not the wine itself but the labels. Lined up on the table the five wines all had different paintings as labels but clearly of the same style, with gardens, flowers and birds as the main elements.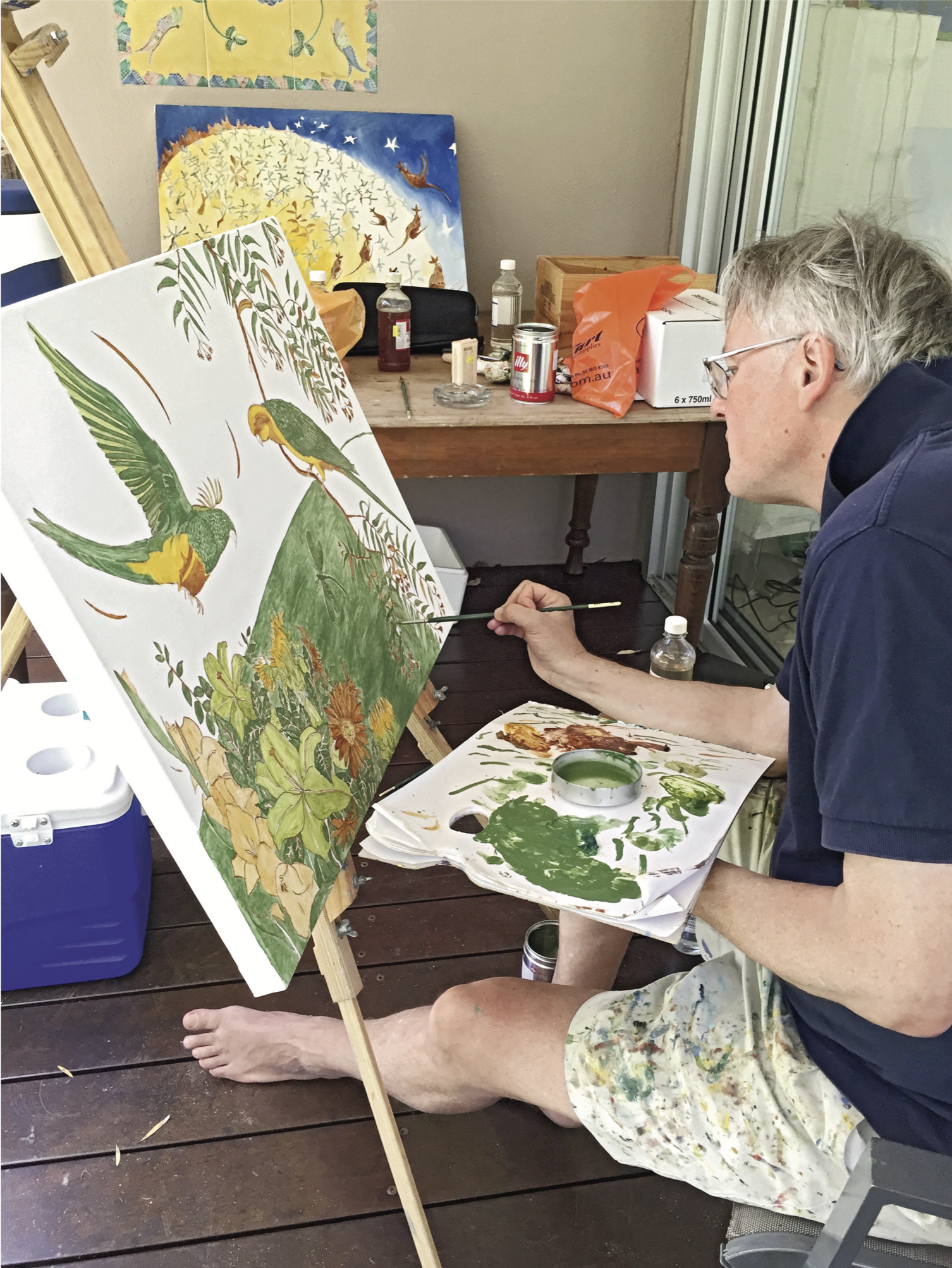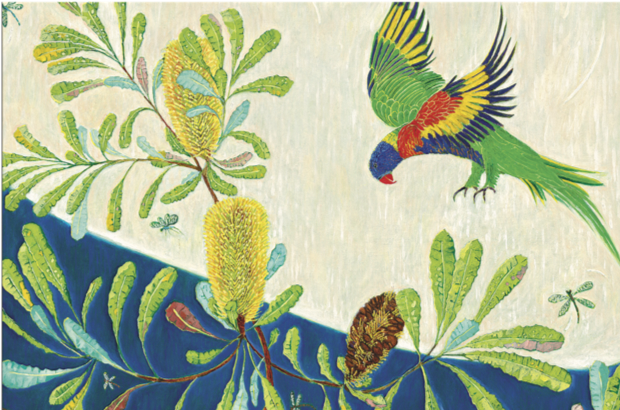 Bobby, Andrew's wife, told me that indeed the labels were all hand-painted by Andrew himself during their holidays. When they bottled the 2008 vintage, their first wine, the bottle had no label and the wine had no name. After brainstorming for all possibilities they finally settled for using his paintings and their names as the brand-and they were proud of it. The production was only 120 dozen but, with packaging and name confirmed, the time had come to start selling the wine. Since Andrew had a busy schedule, the marketing responsibilities fell on Bobby. She affectionately jokes that Caillard Wine is pretty much "An- drew's dream and Bobby's reality." Ask Andrew why he chose to produce a single Mataro rather than the more popular GSM and he will explain that he got the inspiration from the Penfolds book, 'The Rewards of Patience', of which he has written five editions in the past 20 years.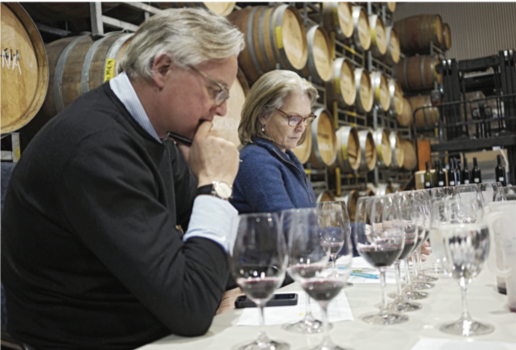 For him, producing his own label is a logical progression in his career. It is an intellectual project—one requiring concentration and thinking—focused on how to adapt to the Australian climate and produce an elegant wine. He further illustrated this with a change in the label painting from gardens and bushes to a bird, a peacock to be exact, for the 2011 vintage because 'peacock's tail' is also a tasting term denoting the length of flavour. His 2012 and 2013 labels were all paintings of long-tailed birds.
Turning to the wines themselves, they are certainly elegant. Mourvèdre is naturally high in acidity and a late ripener so is particularly well suited the hot Barossa climate. Ageing in only 10% of new oak adds complexity without imparting heaviness to the wine. The new 2013 vintage is fruity with a hint of herbal notes typical of Mourvèdre, while the 2009 vintage has intense marmite. Most attendees preferred either the older vintages or the younger ones but, for me, my preference was for the 2010, which has a fine balance between fruitiness and savouriness. Andrew does not own any vineyards but instead sources fruit from reputable growers. So he can be selective. Caillard Wine has its own winemaker but Andrew is still hands-on in the blending process and tastes every single barrel before making the decisions.
After seven years of business the winery still remains pretty much a micro-producer, turning out just 400 dozen Mataro and 200 dozen Shiraz each year. Watch out for Andrew's latest wine, the Caillard Coonawarra Cabernet Sauvignon "Reynell Selection" 2015, which pays homage to his great great grand- father, Carew Reynell, who fought and died in the Gallipoli campaign in Turkey during the First World War and who was a descendant of John Reynell, a pioneer in planting Cabernet Sauvignon in Reynella in South Australia back in 1838 (now the famous Reynell clone). I am looking forward to trying the wine to see how Andrew expresses it to fit Reynell's legacy.