Bringing in new labels and hunting down for unique wines are among the many ambitions of Kerry Wines. Eric Desgouttes revealed company's path to success
by Vanessa Hung photos by Wai-lok Cheung
At the helm of a fairly young wine merchant in Hong Kong, Kerry Wines, is Eric Desgouttes. A non-drinker before the age of 24, Desgouttes recalled that the first sip of wine was an unforgettable epiphany for him; ever since, he longed to know more about the chemistry between food and wine. Fast-forward to 2016 and there he is, a passionate wine lover who now is the General Manager of Kerry Wines, after numerous years of experience in the Food & Beverage industry spanning across France, the UK and Hong Kong.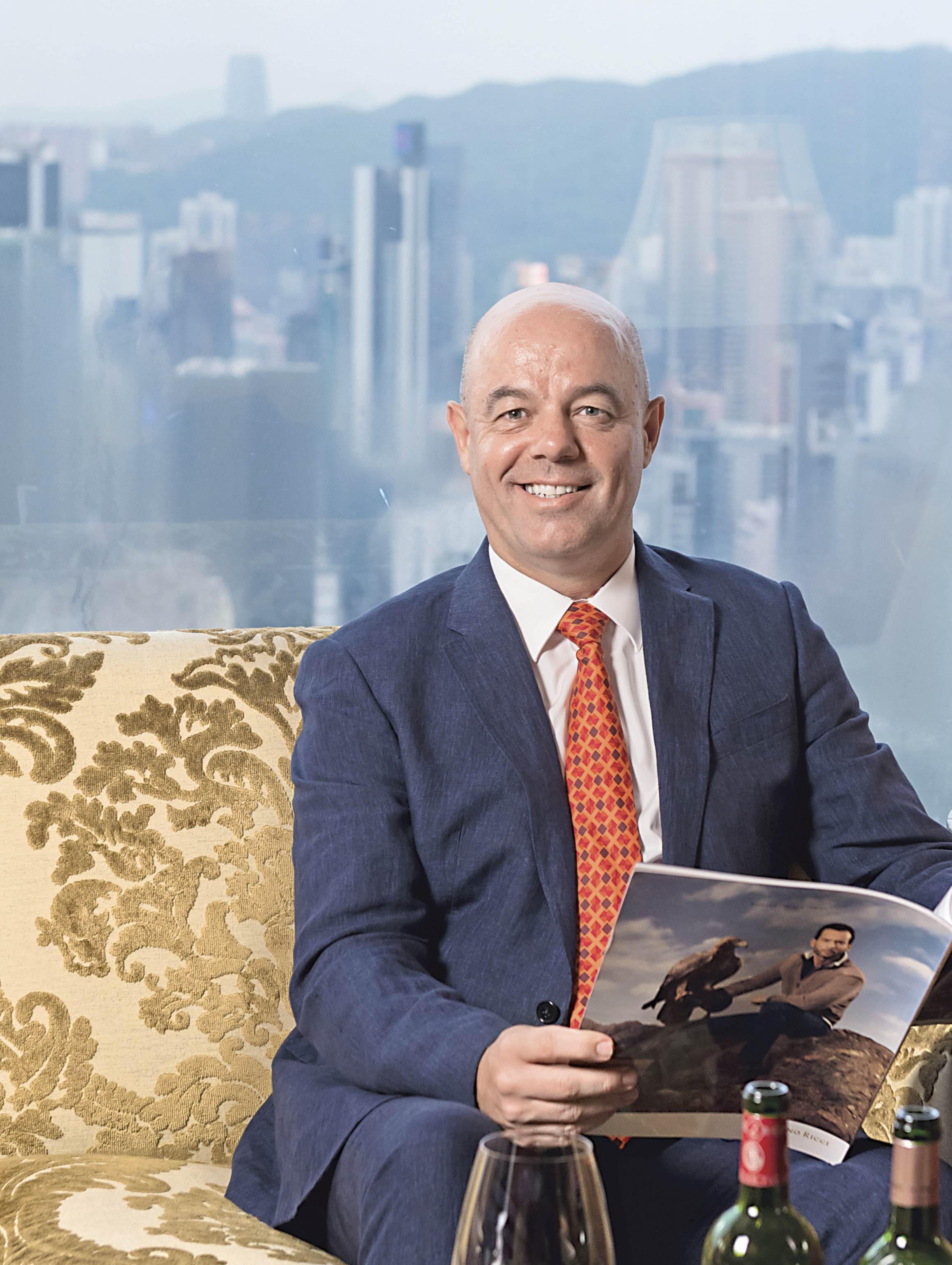 Being Kerry Group's specialist wine company, Kerry Wines seeks to deliver unique wines in good value to wine lovers in the Greater China region including Hong Kong, Beijing, Shenzhen and Shanghai. Desgouttes expressed a sense of pride when he talked about how far Kerry Wines has gone in merely four years, particularly feeling blessed to have a team of passionate wine lovers dedicated to bringing top producers from around the globe. As Desgouttes said, "I think Hong Kong has sufficient retailers. For us, being a relatively new player, we don't have a retail store. Instead we have a large team of sales that serves a wide range of clientele from restaurant to luxury hotels to private individuals. We listen and make recommendations based on their needs and preferences." Kerry Wines, as Desgouttes noted, choose to work with family wineries that are in fine quality and have limited production. Every wine merchant has something special and rare to offer; Desgouttes believes working with plenty of rare labels is what makes Kerry Wines stand out and unique.
Kerry Wines prides itself on having diverse and exclusive wine labels as Desgouttes said, "For our clients, we will try to understand where they have the gap in the portfolio that Kerry Wines can fulfil, be it Spanish or Italian.
This is when we can bring in a nice Albarino or a Langhe Nebbiolo for the market to try."
Desgouttes is en route to deliver quality brands, relatively small producers and professional expertise to help clients achieve their goals and guide them through their journey of wine discovery, "The core of our business lies in the belief of provenance and a thoughtful selection of quality wine brands."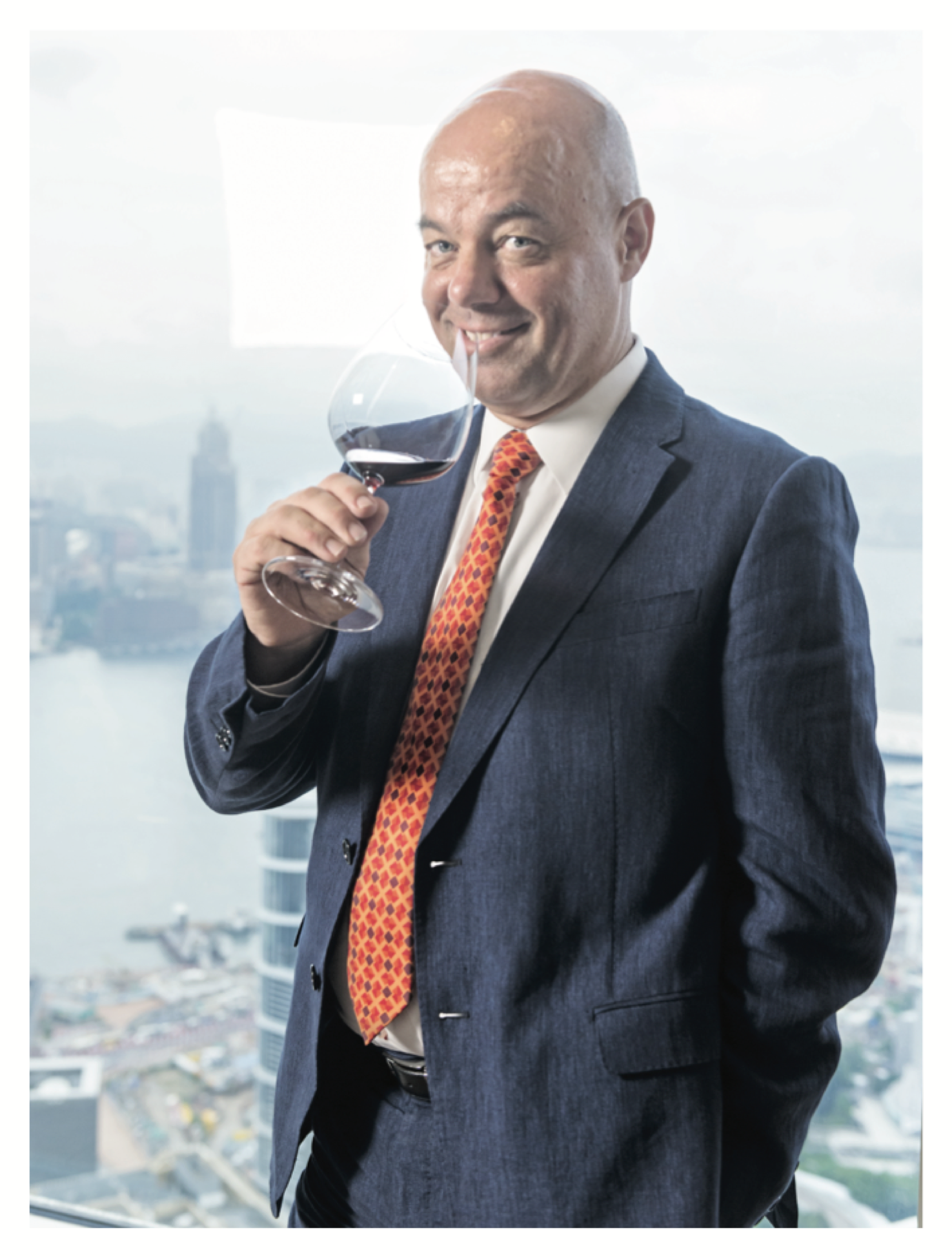 The role of leadership is important in shaping business values and culture. In Kerry Wines, Desgouttes' open-mindedness has certainly driven the diversity of wines, "I'm open to any good wines. I drink wines from New Zealand, Australia, French, Spanish, and recently, I tasted a wonderful English sparkling wine." Kerry Wines exclusively distributes many wines that weren't available in Hong Kong. For instance, this year in January, Kerry Wines became the exclusive distributor of Lapostolle, a family owned business seeking to create world-class wines using French wine expertise and the superb terroirs of Chile. Another new world wine that Desgouttes is proud of having is La Roja Alta, which just celebrated its 125th anniversary. Located at Haro's historic "Barrio de la Estación", their three Reserve wines, Alberdi, Arana and Ardanza, are quality wines that epitomize what Kerry Wines hopes to bring to their clientele. Desgouttes' first experience of wine taught him to be broad-minded about new things. Back when Desgouttes was working at a prestigious hotel in London, a period of time when he hadn't quite fallen in love with wines, a sommelier said to him, "The reason you don't like wine is because you don't understand it." This inspired Desgouttes that treasures were always hidden in things that people never tried, waiting to be uncovered. An open heart is vital in enriching one's life. Ever since, Desgouttes became more open-minded and hungry for novelty day by day, propelling him to a constant lookout for upcoming and under-the-radar wineries when he took charge of Kerry Wines.
Desgouttes believes that people in Hong Kong also have a real appetite for alternatives. Their curiosities create endless potential for small producers and family- owned wineries to break into the market. Thus one of Kerry Wines' goals is to bring in new names to the wine world. "Burgundy has been in the trend in recent years. But wines from Spain, Italy and Chile are starting to rise in the global wine stage." Kerry Wines is bound to represent more relatively unfamiliar wine labels, for instance, Roccolo Grassi, a family run boutique winery form the heart of Valpolicelia Classico.Known for valuing quality over quantity, Roccolo Grassi invests wholeheartedly to its 14 hectares of vines, which is meticulously pruned for perfect ripeness.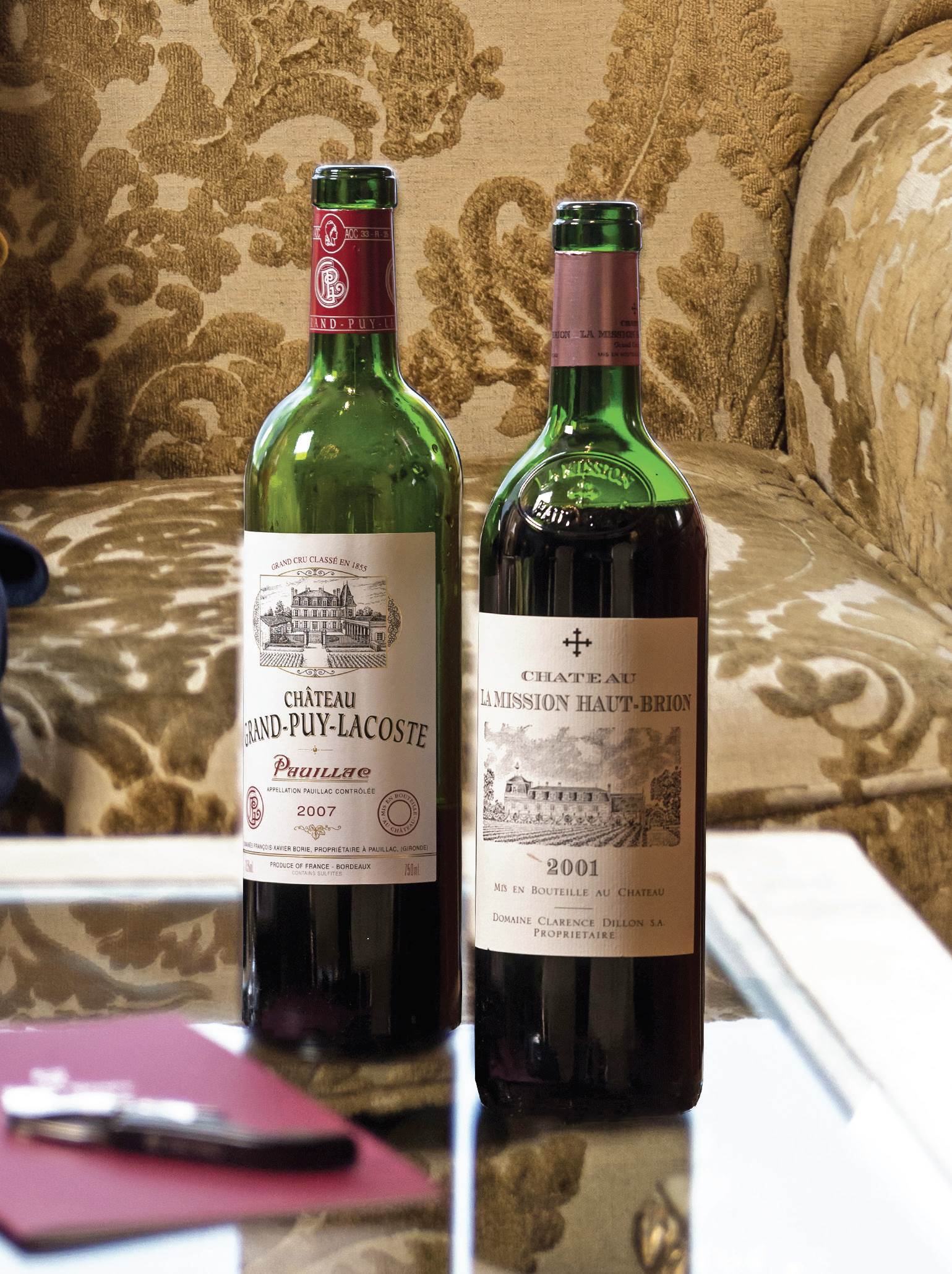 To Desgouttes, wine is a great channel to relieve stress and cast away the overwhelming burden at work. The wine tastings and exquisite dinners that Kerry Wines hosts time to time aspire to provide an enriching social and intellectual experience. "Wine events are crucial for us to engage with wine lovers. We organize eight to ten events per month for them to be acquainted with different wine regions and taste exceptional wines. It's a mutual learning experience." Desgouttes said, smiling in delight.
A common language, wine speaks for itself and evokes people's emotions and senses. "Never say never to anything. We are excited to introduce more and more new wines to wine lovers, giving them more alternatives." Desgouttes' open-mindedness and immense curiosity towards fine wines will surely lead Kerry Wines to more precious discovery and treasures.